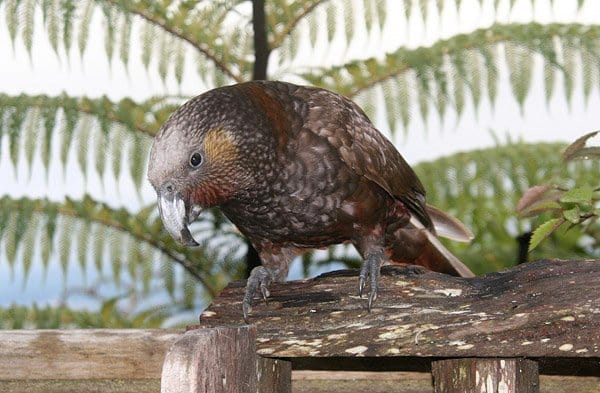 (When Duncan Wright contacted us back in 2010 to say that he thought we might enjoy showing some photos on 10,0000 Birds of Wellington's big, boisterous parrots, he was 100% spot-on. Three years later, we still look forward to his weekly dispatches from the austral ends of the Earth! Let's revisit this gem about a nifty New Zealand parrot…)
The Kaka (Nestor meridionalis), an Endangered endemic with a bill that Captain Hook would be proud to wield, is a bird that is surely one of those birds that 'once seen, are never forgotten'. So, imagine getting these beauties in your back garden! As Duncan explained, the birds in the following photographs (bar the last two which were taken on nearby Kapiti Island) "dropped by our house a few times to sample our offered apples (one of the views has Wellington Harbour in the background)." Imagine parrots in your back yard!
Who wouldn't want this spectacular and rare bird visiting their gardens? According to Duncan, while most Wellingtonians apparently welcome these awesome parrots, at least a few selfish people are shamefully less forgiving.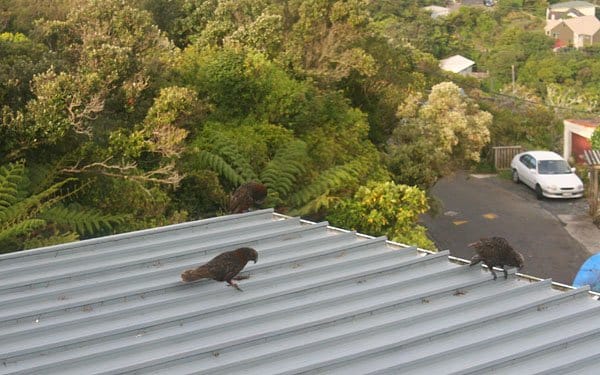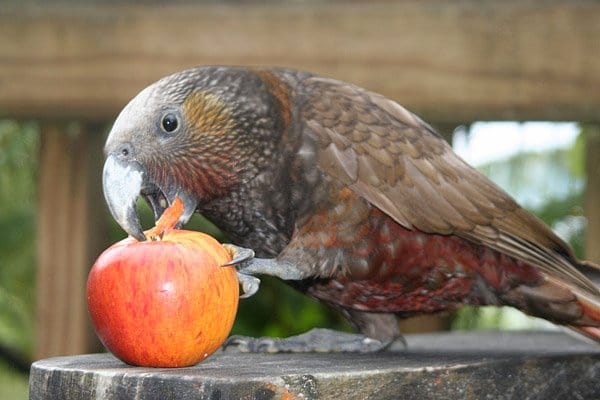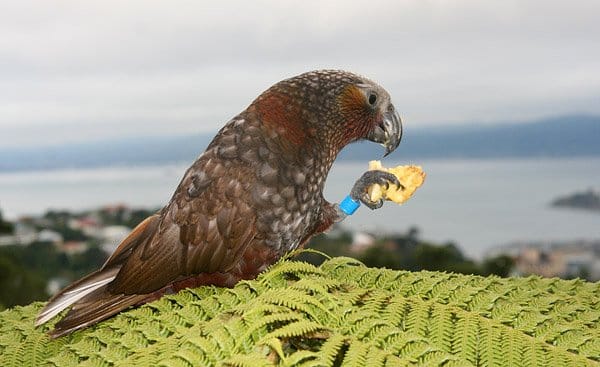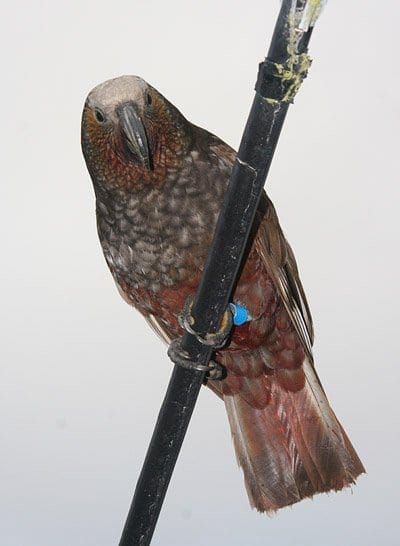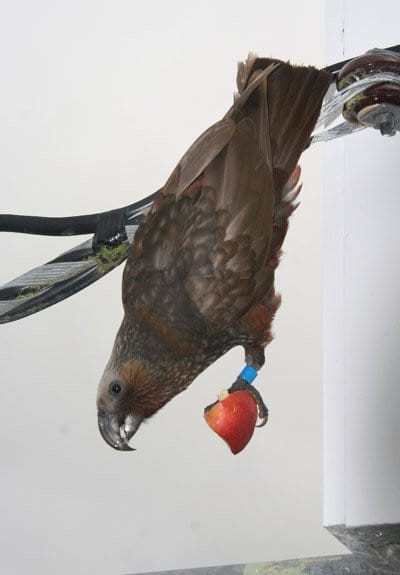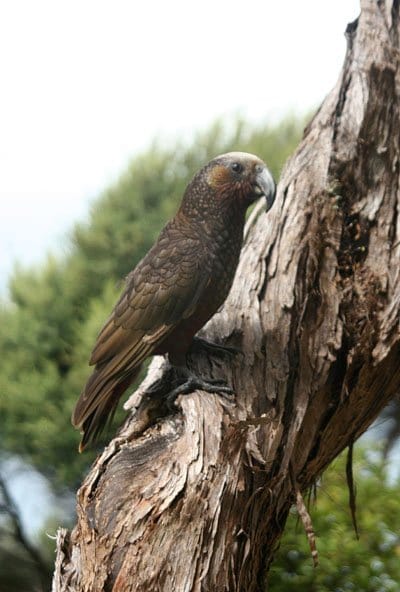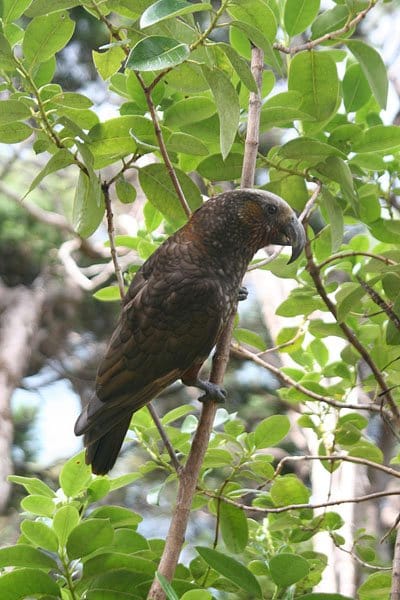 All photographs copyright Duncan Wright but may be used under a Creative Commons licence.
Range & population (taken from BirdLife International's Datazone):
Nestor meridionalis is endemic to New Zealand. The North Island subspecies septentrionalis survives in large forest tracts from Coromandel to Wairarapa, and is moderately common only in the forests of Pureora and Whirinaki and some offshore islands. The South Island subspecies meridionalis is mostly found west of the Southern Alps, Fiordland and south-western Southland, Stewart Island and several offshore islands, and is in low numbers in all areas. The population is estimated at fewer than 10,000 birds, and new information indicates that the species has almost disappeared from the mainland except for a few intensely managed sites, and those valleys that remain free of possums. Three generations ago over 90% of the population would have been on the mainland, whereas now less than 50% is found there. Mortality is mainly concentrated on nesting females, so relatively large numbers of males can remain highly visible for a long time after the population reaches a very poor condition functionally.