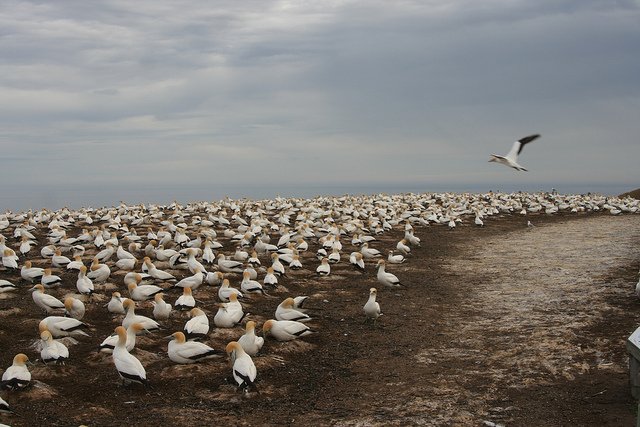 Wouldn't you love to visit Cape Kidnappers in NZ, where Duncan Wright has enjoyed sauvignon and seabirds?
March comes in like a lion and goes out like a lamb and all that rot. What matters more to me is how this month comes in like decrepit winter and goes out like nascent spring, early migrants and all! Which spring migrant are you most looking forward to? Honestly,  I recently dreamed about spotting my first Eastern Phoebes of the year.
I will continue to monitor my immediate environment for avian activity, which is my way of admitting that I don't have any birding plans this weekend. Corey, on the other hand, be on a boat on Saturday. His exact words:  "Pelagic trip! Yes!"
How about you? Where will you be this weekend and will you be birding? Share your plans in the comments below.
Whatever your plans this weekend, make time to enjoy SkyWatch Friday. Also be sure to come back Monday to share your best bird of the weekend!