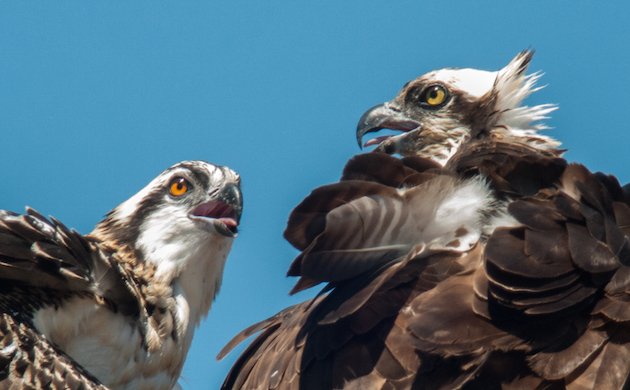 The Osprey (Pandion haliaetus) pictured above were photographed while the nestlings were still in the nest. One of the nestlings decided to test its flight feathers during the photo shoot, to the dismay of its sibling.
Did you notice that the nestlings have orange eyes…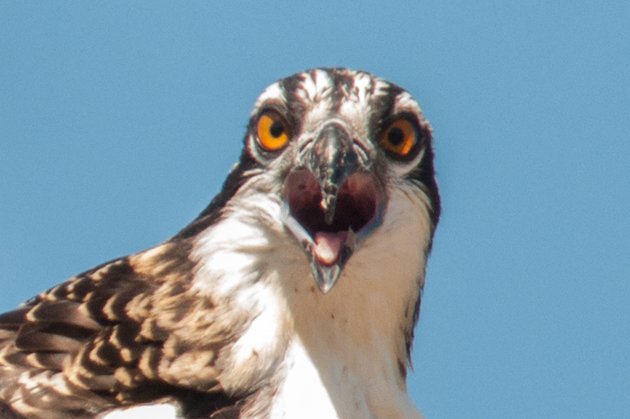 while the adult has yellow eyes. (Click on photos for full sized images)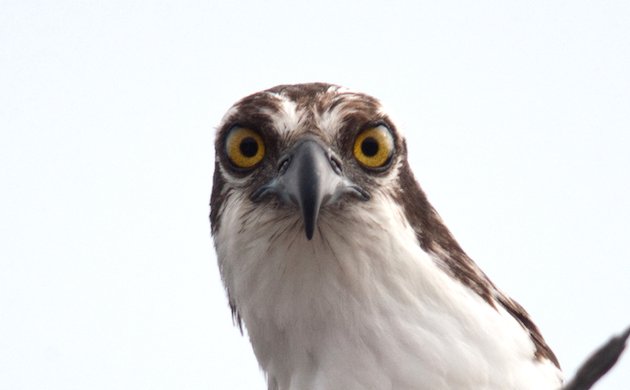 There are several species of birds whose eye color changes from birth to adulthood. One species, in which you may be familiar with this phenomenon, is the Red-tailed Hawk (Buteo jamaicensis). Their iris is dark in newly-hatched birds, becoming grayish then buff yellow in juveniles…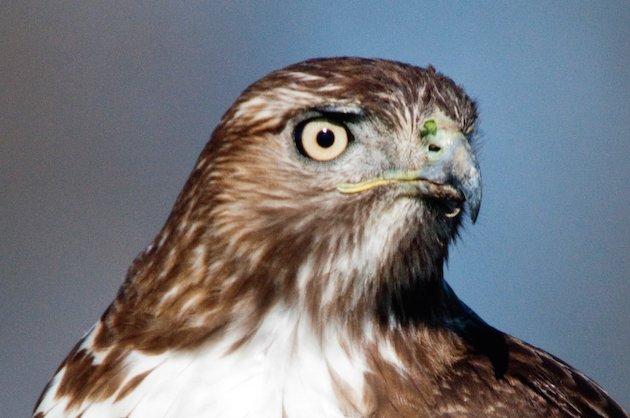 and gets darker as the bird ages into maturity, seen here in this dark morph Red-tailed Hawk.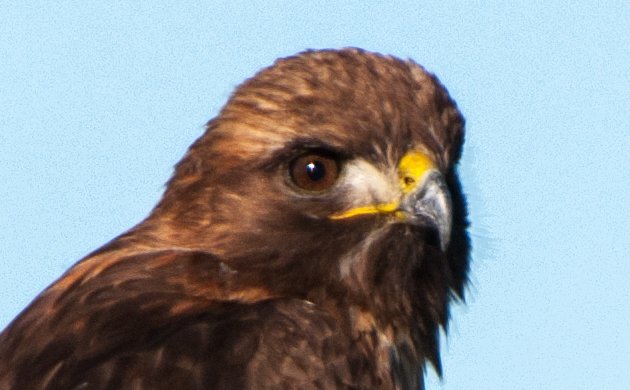 The Bald Eagle (Haliaeetus leucocephalus) nestling has a dark brown iris…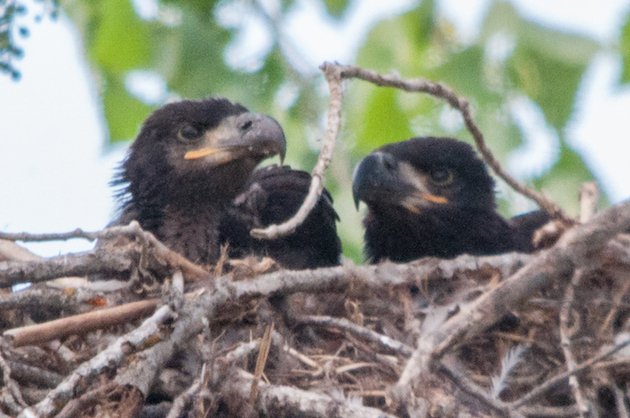 which becomes a buffy brown within a year…
and then pale yellow at maturity as is the case with this leucistic Bald Eagle.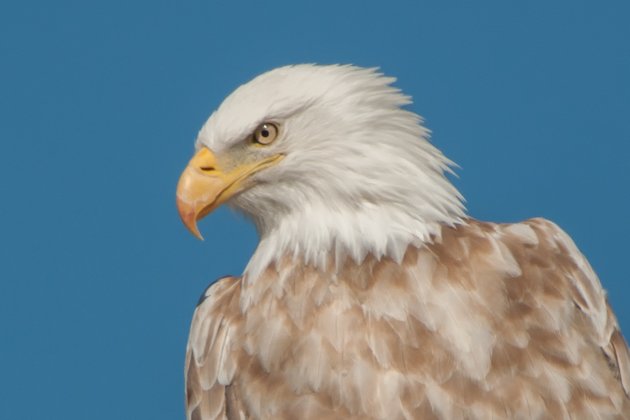 But I'm actually here to consider the differing shades of iris in the Acorn Woodpeckers (Melanerpes formicivorus) seen in my yard. The adult Acorn Woodpeckers have golden-yellow or white irises like this male sticking his head out of a nest entrance.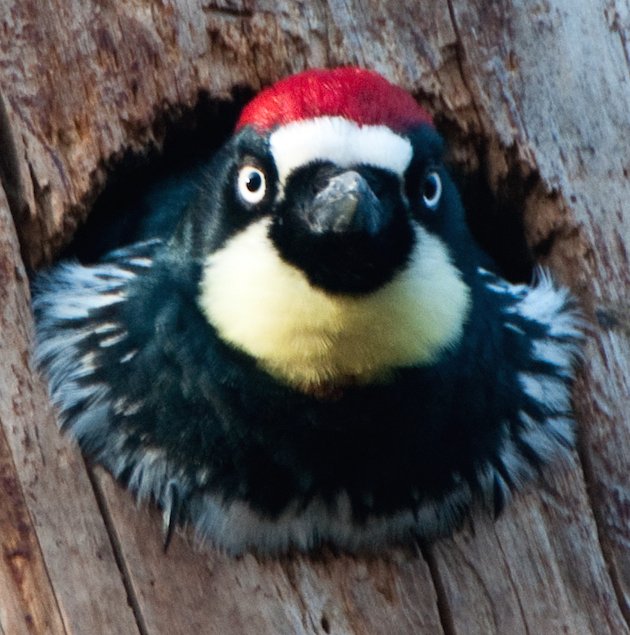 The adult female looks similar but has a black gap between the white forehead and her red crown.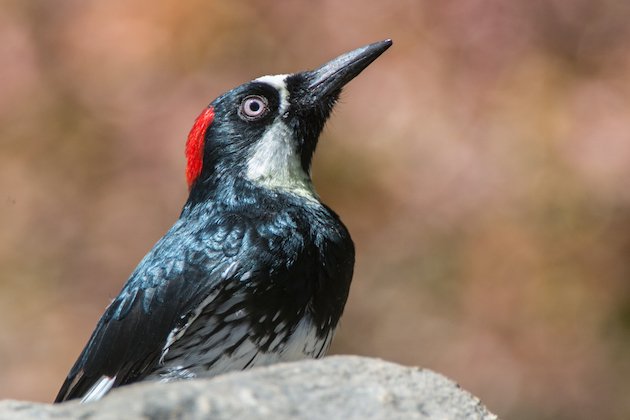 I have seen plenty of juvenile Acorn Woodpeckers with very blue eyes like this one. Both the male and female juveniles have solid red crowns making it near impossible to sex them.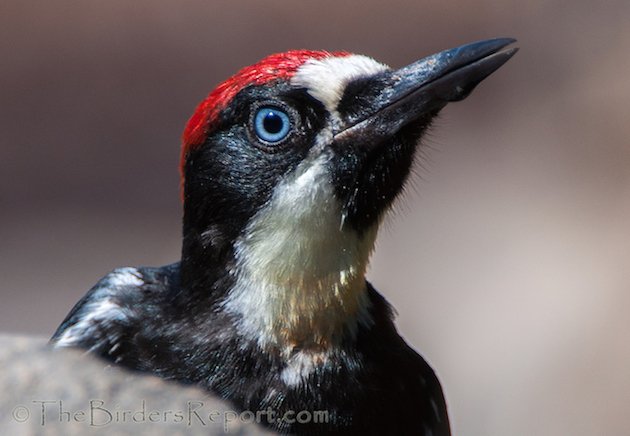 Just last week was the first time I had ever seen juveniles with brown eyes. The specimen below has fairly dark brown eyes.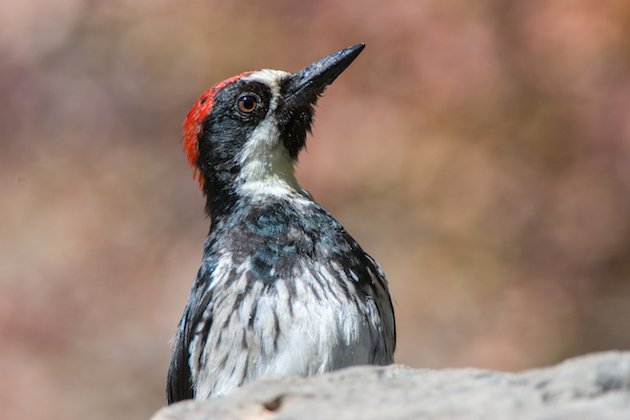 This juvie looks like it's on its way to being an adult male. His tan iris seems to be fading to yellow and his spotty crown is beginning to appear more solid.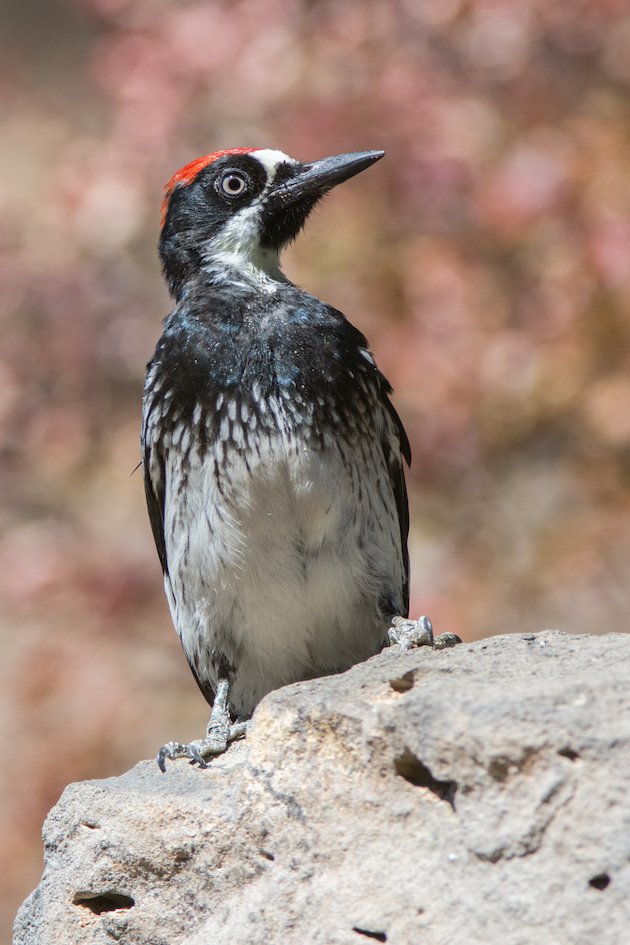 I'm sure there are many more bird species whose irises change from nestling to adulthood. I would appreciate any examples you may know of in the comment section!