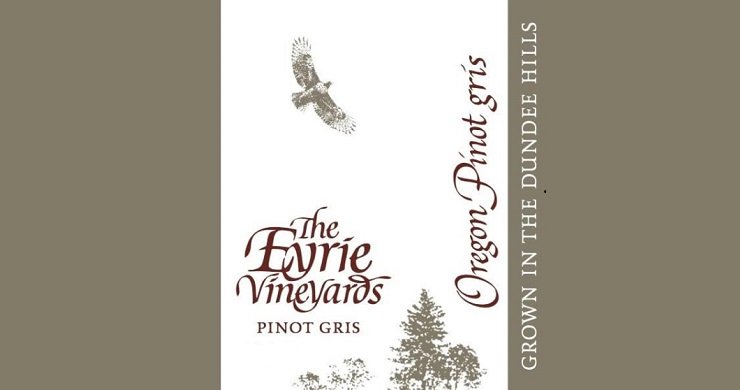 Most casual wine drinkers know that pinot gris and pinot grigio are just two different names – one French and one Italian – for the same grape. When the variety was first planted on the West Coast of the United States in the 1970s, American winemakers might have adopted the literal translation "pinot gray" as a linguistic compromise, but perhaps that would risk sacrificing too much invaluable European cachet in those early days of domestic winemaking? In the end, Oregonian vineyards marketed their wines as pinot gris, while south of the border in California, labels tended prefer the Italian pinot grigio. Interestingly, now that pinot gris-pinot grigio has spread to South America, Australia, and South America, among other places, it's still only the Germans who call the grape Grauburgunder. But one has to wonder why this jawbreaker sobriquet wasn't enthusiastically adopted in Oregon, a state that's no stranger to confusing names. After all, is it OR-ee-gun, OR-uh-gun, or OR-ee-gone?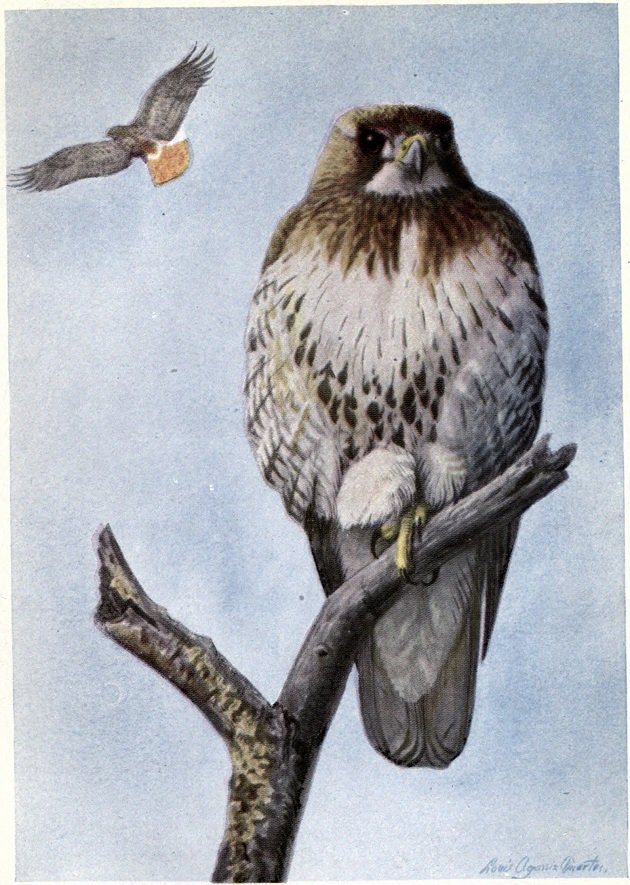 Red-tailed Hawks as illustrated by American bird artist Louis Agassiz Fuertes (1874-1927) in The Burgess Bird Book for Children.
American pinot gris was first planted in Oregon's Willamette Valley, a place so confusingly named that it comes equipped with its own mnemonic phrase to correct any wayward pronunciations by outsiders ("It's Willamette, damn it!"). In the 1960s, winemaking student David Lett – allegedly against the advice of his viticulture professors at the University of California at Davis – moved to the Willamette Valley, where he first found success with pinot noir in the cooler, overcast clime of the Pacific Northwest. Lett began experimenting with pinot gris in 1979 with the very first plantings of this varietal in the New World. Oregon's slow-ripening pinot gris really began to take off in the 1990s, particularly after it was marketed as an ideal accompaniment to another mainstay of Cascadian gastronomy: wild salmon.
Lett died in 2008 but his historic Eyrie Vineyards still operates out of the Dundee Hills of the Willamette Valley, with both locations now designated American Viticultural Areas. Lett named his pioneering estate after an eyrie high in a fir tree overlooking his vineyards, where a pair of Red-tailed Hawks (Buteo jamaicensis) made their home.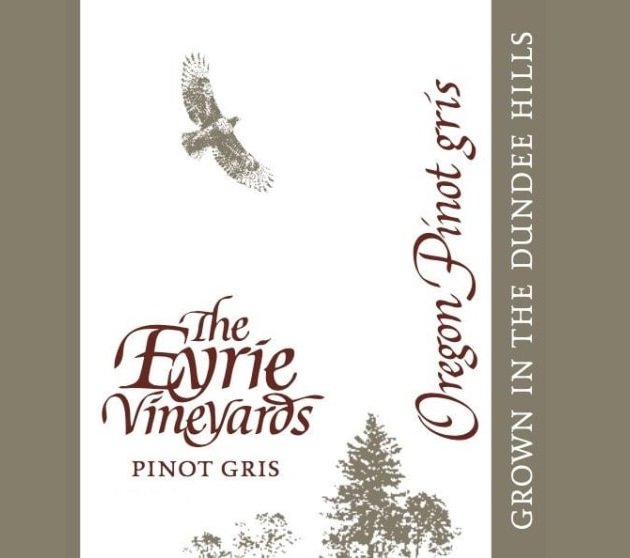 Most white wines are best enjoyed young, but pinot gris is one varietal that can improve with some aging. The 2017 pinot gris from The Eyrie Vineyards features a bright, fragrant apple aroma upfront, followed by a heady measure of ripe stone fruit that brings an almondy depth to this wine. Aromas of cantaloupe, Meyer lemon, ginger, and chamomile enliven and round out a tantalizing bouquet. On the palate, this pinot gris is rich and plump, with notes of peach and sweet clover honey. The long, dry finish provides just enough zest and a slight touch of bitterness to bring this full-bodied white wine into balance.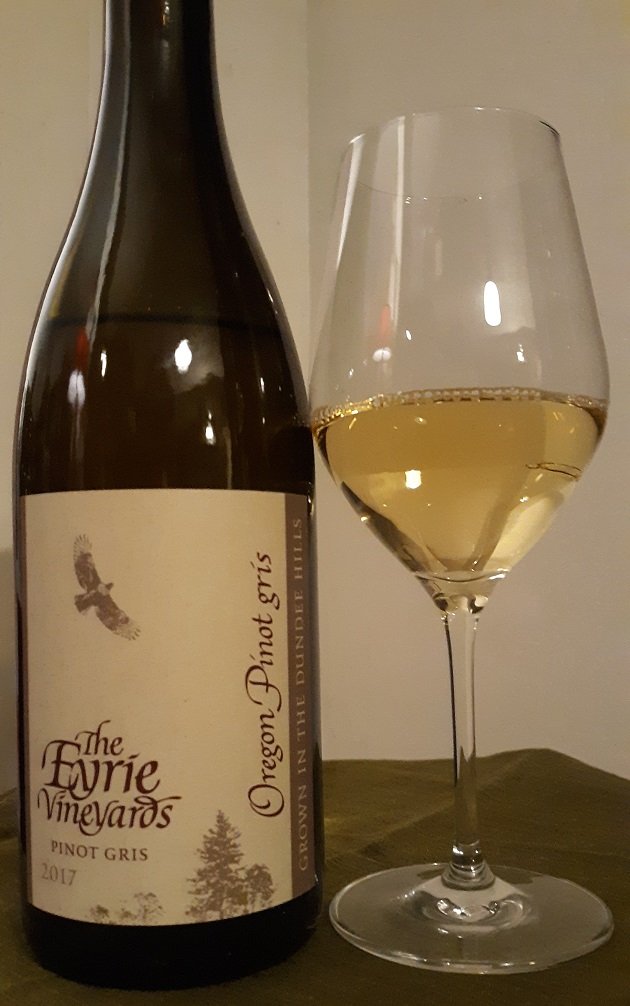 Good birding and happy drinking!
---
The Eyrie Vineyards – Pinot Gris (2017)

Four out of five feathers (Excellent)