So much of this holiday season, it seems, revolves around giving and getting gifts. My mother doesn't even have the decency to wait until Halloween before she makes her first request for Christmas lists. But the things I, as a birder, really want won't fit in a gift box (and still be countable under ABA listing rules!) What I want is nothing less than fantastic birds in the company of fantastic birders in a fantastic location.  That's why I'm giving myself the gift of Space Coast!
The 14th Annual Space Coast Birding & Wildlife Festival is scheduled for January 26 – 31, 2011 in sunny Florida. Space Coast, established as one of the most anticipated and enjoyable events on the American birding calendar, promises an abundance of outstanding birds, including many Sunshine State specialties. The festival also serves up a full slate of fascinating programs and speakers. The talent this year is deep (Don and Lillian Stokes, Chuck Hagner, Laura Erickson, etc.), but I'd be remiss if I didn't the two 10,000 Birds Beat Writers who were making the scene.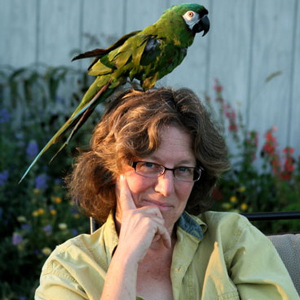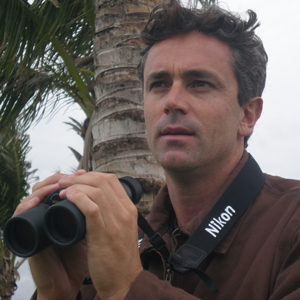 Everybody even remotely connected to the North American birding or international nature blogging communities knows author, artist, speaker, and naturalist Julie Zickefoose. Seriously, she's the best! I've been a devoted fan ever since I read Letters from Eden. If you attend her keynote presentation on January 29, you'll get to hear Julie reading from this evocative work while showing her paintings and photographs. Lucky!
A presentation was just added to the itinerary featuring none other than James Currie of Nikon Birding Adventures TV. If you've seen James' phenomenal program on tv, you're undoubtedly a fan. The same applies if you've read any of his (sometimes gripping, sometimes hilarious, always engaging) birding adventure posts on this very blog. Imagine how much fun it would be to hear James talk outline the ins and outs and challenges of filming the world's birds – from Florida to Panama to Costa Rica and Australia – in person. You can on January 29 at the SCBWF!
The 14th Annual Space Coast Birding & Wildlife Festival is the place to be at the end of January. I've already committed to giving myself the gift of Space Coast (and hopefully Black Rails and Florida Scrub-Jays!) I hope you do the same. See you there!