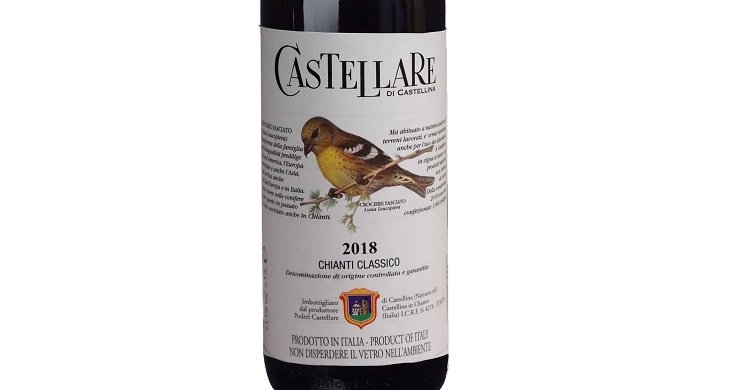 One of the nice things about winter finch irruptions is that they usually take place across two calendar years, allowing ardent listers to tick the very same species in January for their new year lists as they saw in the final weeks of the previous year. After all, it could be years before some of them come back again. This strategy is even more important given this winter's "super flight" currently taking place in eastern North America, which is seeing one of the most impressive and southward incursions of Red-breasted Nuthatches (Sitta canadensis), Purple Finches (Haemorhous purpureus), Evening Grosbeaks (Coccothraustes vespertinus), Common Redpolls (Acanthis flammea), Red Crossbills (Loxia curvirostra), and White-winged Crossbills (Loxia leucoptera) in recent memory.
While I missed White-winged Crossbill in 2020 and haven't been lucky enough to see any so far in 2021 either, I spotted one on the bottle of this week's featured wine many months ago, long before the ongoing irruption ever took flight. It's been resting in my cellar ever since, but with the wonderful winter of finches we're having, it seemed appropriate to uncork a bottle finally.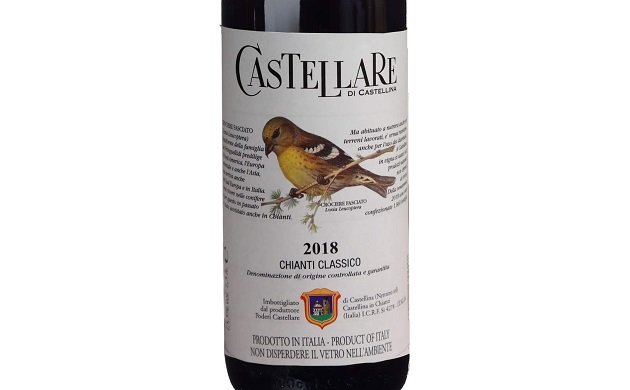 We've enjoyed the Chianti Classico from the Tuscan vineyard Castellare di Castellina previously here at Birds and Booze. And as the estate features an attractive bird illustration on each bottle, with a new species for each vintage, this certainly won't be the last time. The White-winged Crossbill on the 2018 vintage doesn't appear to be an expected visitor to Italy according to the range maps I've seen, but the label claims that it's been seen there in Chianti in the past, though it's now rare there due to the use of herbicides (which this vineyard abstains from using).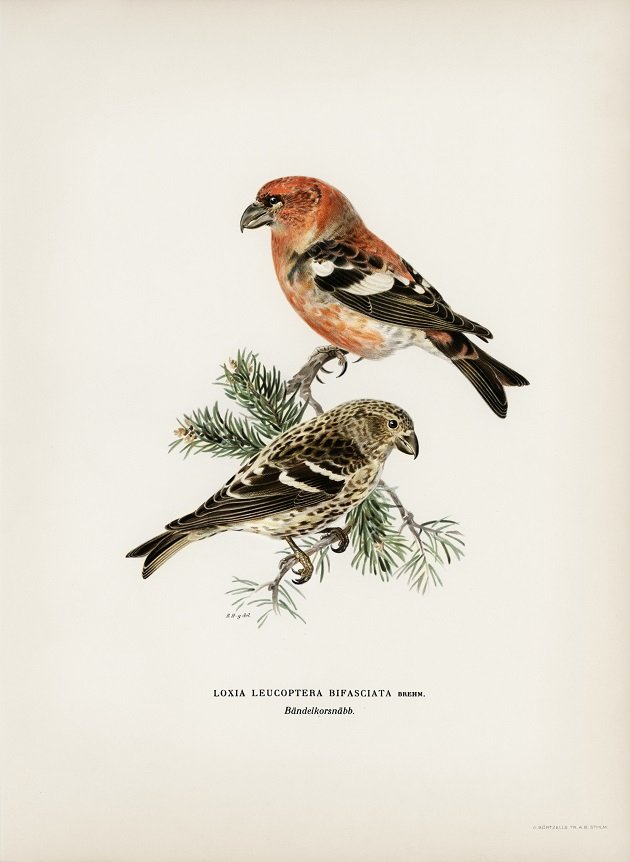 White-winged Crossbills illustrated in a 1929 folio version of Svenska Fåglar ("Swedish Birds").
This Chianti Classico is vinified from a blend of 90 percent Sangiovese grapes, with Canaiolo representing the remainder of the recipe. The bouquet is vivid and complex, with lively notes of cherry and sweet vanilla, spicy licorice, and an earthy hint of tobacco. The palate is big, bright, and juicy, with a delightful balance between sweet but tangy red fruit, delicate tannins, and a long, subtly oaky finish.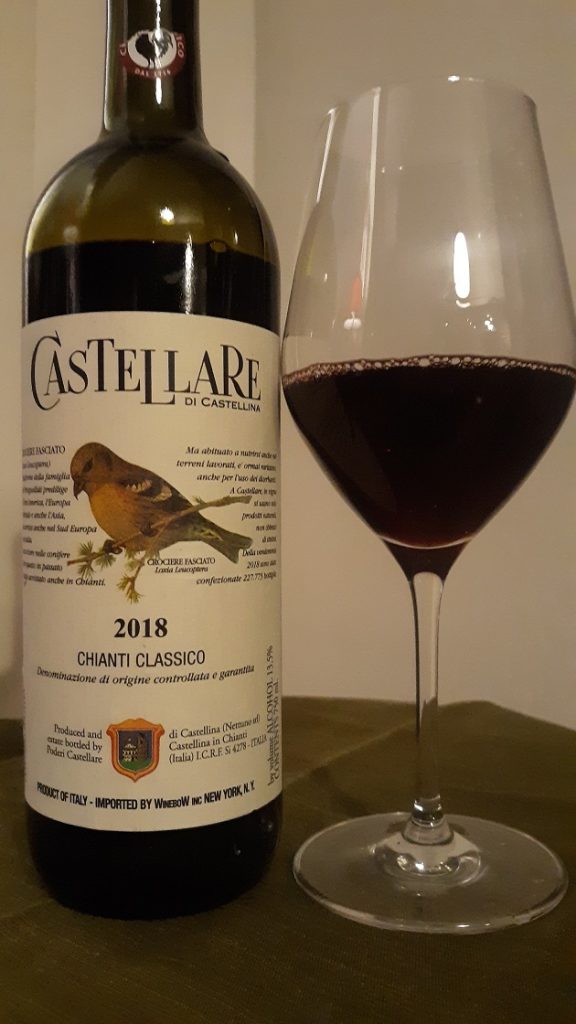 Here's a toast to winter finches and good birding in 2021!
---
Castellare di Castellina Chianti Classico (2018)

Four out of five feathers (Excellent)