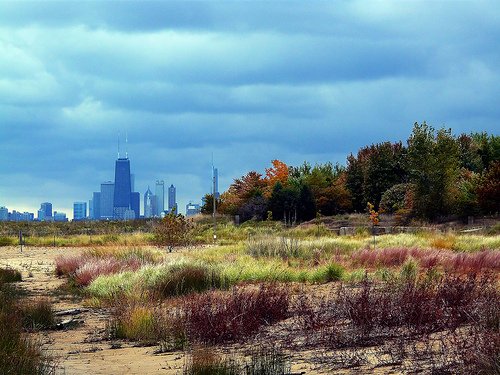 If you're a regular reader of 10,000 Birds, you may remember a remarkable video posted some months back of a Great Horned Owl swimming in Lake Michigan. The amiable nature photographer who preserved this special moment was Steve Spitzer, well known in Chicago's birding community for taking spectacular pictures of even the most common birds. (Anyone who has the ability to make Ring-billed Gulls gorgeous and fascinating has a considerable talent.)
It's my sad duty to report that Mr. Spitzer recently and suddenly passed away, leaving Midwestern birders bereft, without their daily fix of breathtaking images. That he devoted so much time to capturing nature's nuances is admirable. That he freely shared his photos with everyone, usually with pleasant anecdotes about their making, is remarkable.
Probably very few of you have ever heard of him or seen his photography. Steve Spitzer wasn't a Richard Crossley or a David Sibley with international fame and books to his credit. He was just a humble, unassuming guy from Chicago who liked to take pictures of the birds (and bugs, and nature in general) he saw every day, on the beach and in his backyard, and to generously share them with others.
Nevertheless, I'm posting this because I bet that many of us have a Steve Spitzer in our lives … someone we maybe have never met or even communicated with, but whose love for birds and nature greatly influenced our own, (re)invigorating our passion and teaching us a great deal. It's important to appreciate what they do for us, and to recognize them whenever possible. Who played this valuable role in your birding life? Here's your chance to pay tribute in the comments section; maybe we all can learn something from the person you hold dear.
And while you're at it, please avail yourself of Steve's marvelous work. (Steve's image of Montrose Point, above, shared by Leslie Borns)