This has been a great year!  For bird books, we mean – reference works and field guides, books of essays and reminiscences, novels, and works on birdsong and other specialties.  What did you think we were talking about?
They make excellent gifts for adult birders and young ones, too.  Here are some of our favorites published during 2020, with links to our full reviews (or bookseller site), and the name of the reviewer.
Bottles of adult beverages can make nice presents, as well, to take to a festive yuletide party or New Years' Eve bash . . .
Or . . . maybe you can just hold a party in your own head this year.  By yourself, maskless, in a comfy easy chair in front of the fireplace, glass and decanter on the end table. In any event, there is no better judge of potent potables in the birding world, no better writer about them, than Tristan Lowery, in his charming and unique "Birds and Booze" essays.  We include three of his recommendations — a beer, a spirit, and a wine.
Will you ever again hear the phrase "potent potables" (it's a recurring "Jeopardy" category) without thinking of the great Alex Trebek?    He died in 2020 – yet another reason to bid good riddance to this lousy, dreary, horrible year, with the certain knowledge that a better one is just around the corner.
But in terms of bird books, booze, and binoculars, this has been a great year!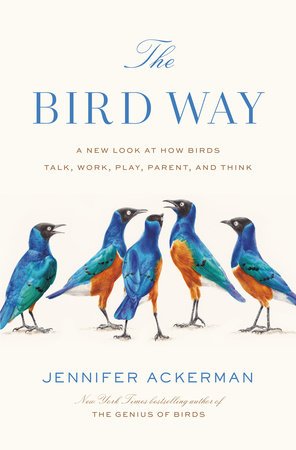 Jennifer Ackerman's The Bird Way: A New Look at How Birds Talk, Work, Play, Parent, and Think, is the gift for the birder who loves to read (and is Donna's personal favorite). It's a book about ornithological research yet reads almost like a novel.  (Donna)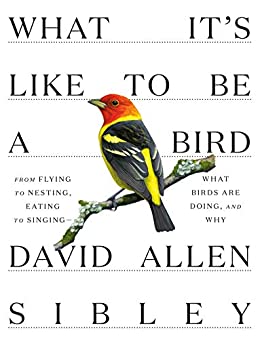 David Allen Sibley's What It's Like to Be a Bird: From Flying to Nesting, Eating to Singing–What Birds Are Doing, and Why, is the book for anyone interested in even the tiniest bit in nature. It combines fascinating tidbits of information with sharp design and, of course, wonderful illustrations.  (Donna)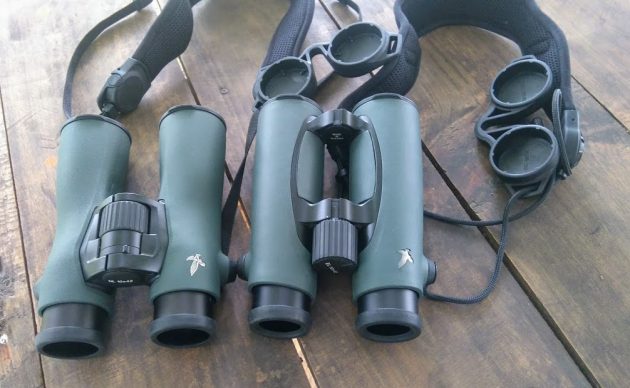 The new Swarovski NL Pure binoculars (on the left of the photo) have barrels that are flattened into an ellipse in the middle; when holding them you feel something like King Kong holding two Ann Darrows at the same time.  Compared even to other Swarovski bins (such as the ELs, on the right of the photo), the NLs can make birds appear somehow "more" of themselves, larger than life, with the details more striking.  The NLs are far more revolutionary than Swarovski ELs ever were — which is saying something.   They're really in a class by themselves.  (Dragan)
Donald Kroodsma seems like a fellow who knows everything there is to know about birdsong – except he doesn't, and is happy to admit that.  That's the point, and the charm, of Birdsong for the Curious Naturalist:  Your Guide to Listening.  Kroodsma identifies specific birdsong puzzles about which no researcher yet has answers, including problems where diligent amateurs can make discoveries.  A terrific book.  (Mark)
Heir Apparent Mexican Spiced Imperial Stout is a rich and heady imperial stout from Lickinghole Creek Craft Brewery, brewed with cinnamon, vanilla, and cocoa nibs. At first blush, this recipe reads like that of so many other spiced holiday beers – but Heir Apparent sneaks in a subtle dose of chili pepper, which provides just enough fruity heat to balance this potent marriage of chocolatey, roasted malt and sweet, warming spices. There's also a Northern Cardinal on the can – surely high on everyone's list of favorite feeder birds – making this just the brew for sitting by the fireside on a cold winter night.  (Tristan)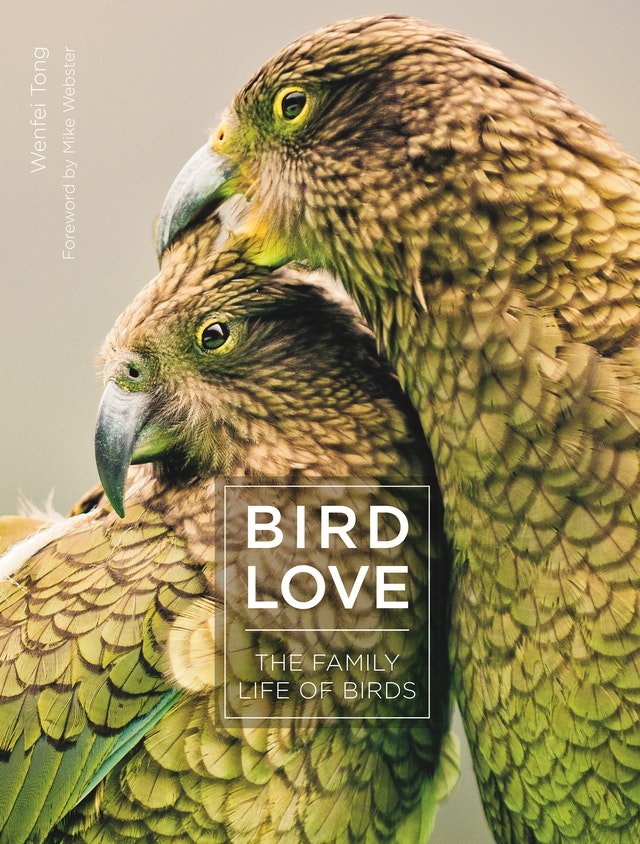 Look at that cover!  Wenfei Tong's Bird Love:  The Family Life of Birds addresses such topics as courtship, mating systems, raising chicks, sex role reversals, and others.  It's basically all about the birds and the bees, minus the bees, and though this may not be the proper time to say it, the book would make a great Valentine's Day present . . .  (Mark)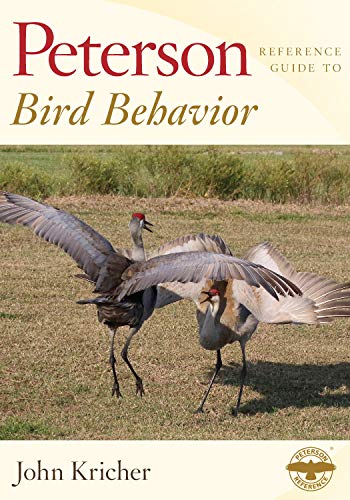 The Peterson Reference Guide to Bird Behavior by John Kricher is the encyclopedic reference source we all need on our main birding bookshelf; it answers every question you ever imagined (and some you never dreamed of) about migration, mating, feeding, etc. and provides a framework for observing birds more knowledgeably.  (Donna)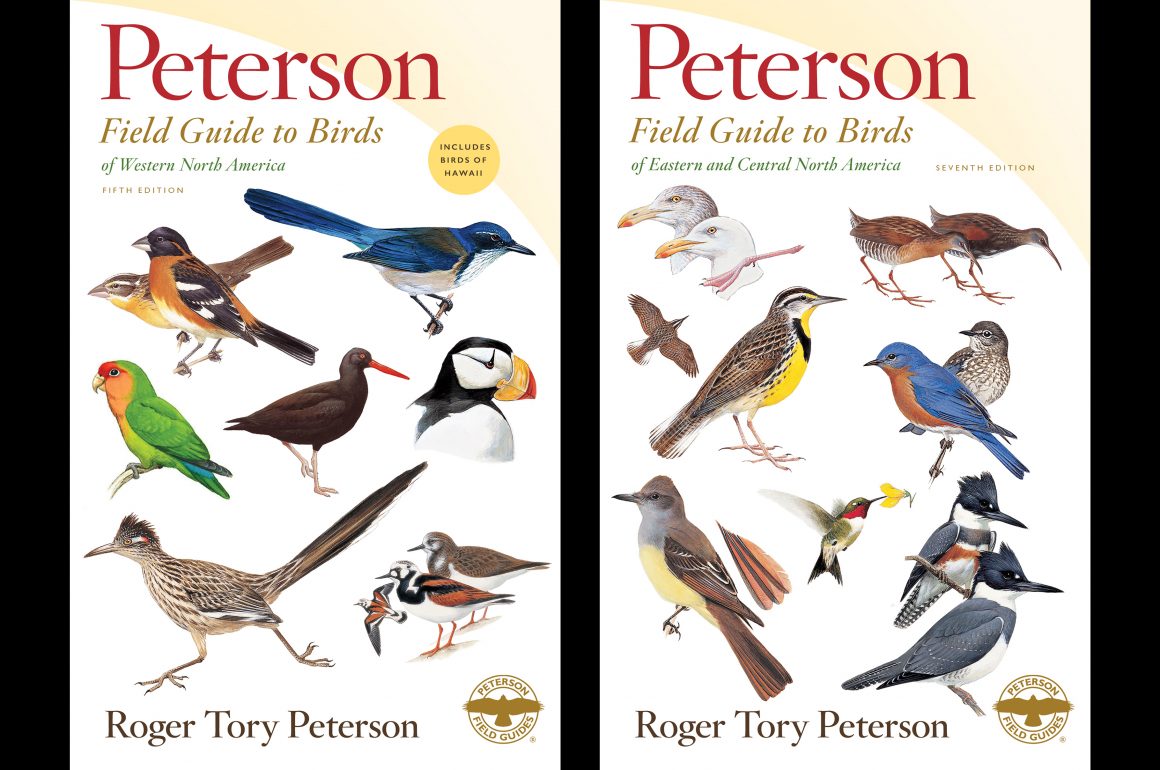 Also from the Peterson series, this was the year HMH published the latest updates to their classic regional field guides: Peterson Field Guide to Birds of Eastern & Central North America, Seventh Edition, & Peterson Field Guide to Birds of Western North America, Fifth Edition. These guides continue the Roger Tory Peterson tradition of bird identification utilizing diagnostic field marks (illustrated with his trademark arrows), and are perfect for the new birders in your circle.  (Donna)
What does Dragan, a world-traveler after birds, like about the Lynx Edicions field guide, Birds of Japan, by Otani Chicara?  As he says:  "Its flexi covers, full coverage of subspecies (very important, e.g. when it comes to gulls – there's an entire plate devoted solely to the Mew Gull and its three subspecies in the country), most of the paintings (especially owls, I had to check which one of 26 illustrators is responsible for them – it turned out there are several of them, my favourite being Hilary Burn). With its 394 pages, the book still feels relatively lightweight and manageable as a tool to be carried in the field."  It's a perfect gift for any international birder.  (Dragan)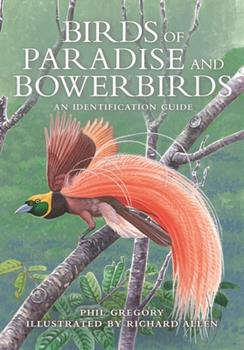 For the hardcore birder on your list (or yourself), there is Birds of Paradise and Bowerbirds: An Identification Guide, by Philip Gregory and Richard Allen, an ornithological depiction of some of the most remarkable birds in the world that goes far beyond simple identification.  (Donna)
Co
ntinuing the gift theme, this time for children, Jennifer Ward has once again written a picture book about How to Find a Bird, colorfully and joyously illustrated by Diana Sudyka. The book is for preschool to 3rd grade and includes suggestions in the back on how to use the book in the field with your little one.  (Donna)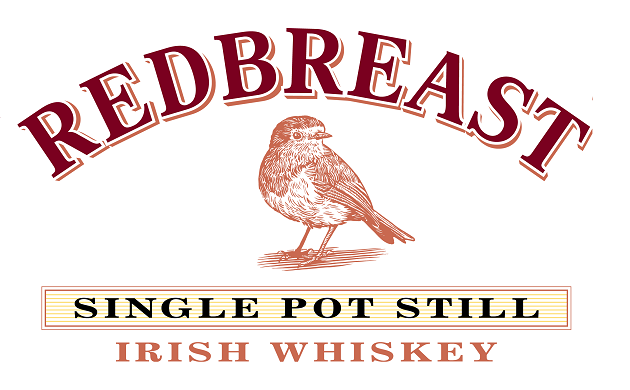 The dapper European Robin is a hardy year-round resident of the British Isles, and the flash of bright, burnished red its plumage lends to an otherwise bleak midwinter landscape has made it the star of Yuletide greeting cards for generations. The cheery little robin also adorns the label of the 12-year-old Redbreast Single Pot Still Irish Whiskey, a smooth and spicy dram that's equally welcome in the glass at the start of an evening of holiday revelry, or as a nightcap for a quiet night at home.  (Tristan)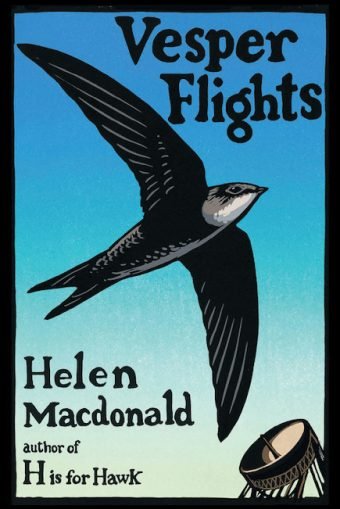 Vesper Flights:  New and Collected Essays is Helen Macdonald's Wunderkammer, which, every few pages, will make you laugh in delight (even when she, herself, might be crying).  The title essay, about swifts, is worth the price of admission:  "they still seem to me the closest things to aliens on earth."  In other pieces, she makes clear her disapproval of Brexit, of Hungary's efforts to enforce its border, of Britain's "era of rising political nativism."  The virtue-signaling gets tiresome, but elsewhere her writing, about nature's travails and her own, can be sublime.  (Mark)
White Feathers:  The Nesting Lives of Tree Swallows tells of Bernd Heinrich's observations over ten nesting seasons.  Like every Heinrich book (he's prolific) White Feathers makes one envy his ability to observe closely – to read a piece of nature like the close reading of a poem.  What one would give to walk the woods with eyes as acute as his, and curiosity as unceasing!  (Mark)
With 500 pages, the Sasol Birds of Southern Africa guidebook is a bit on the heavy side, but still not too much, keeping in mind that half of the region that it covers falls into the tropics, and that the edition is dealing with almost a thousand species (989 to be exact).  Local birders already know the value of Sasol guides and will certainly buy the new edition.  Overseas visitors who are unsure which field guide to choose should know that with Sasol Birds of Southern Africa you cannot go wrong.  (Dragan)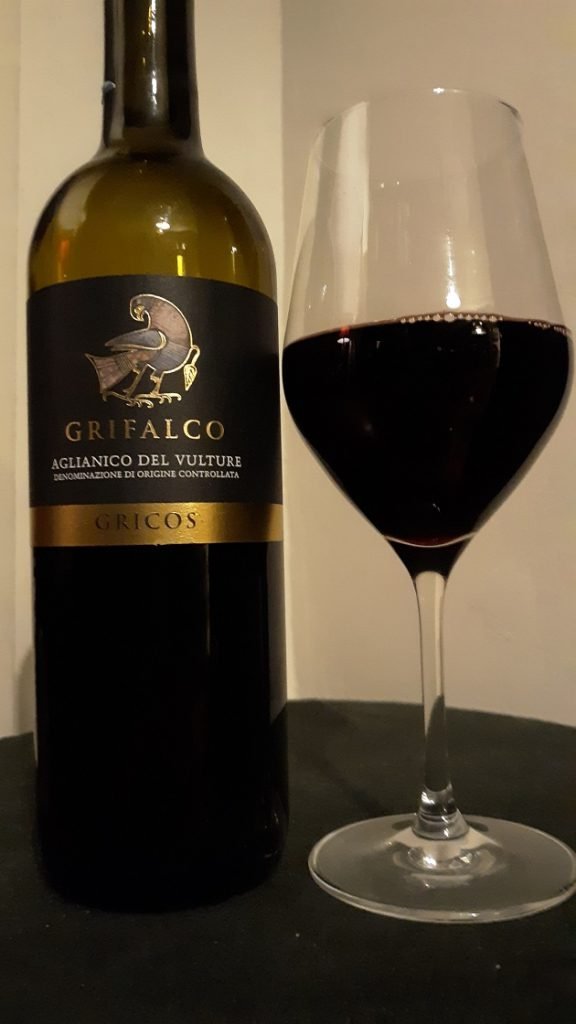 Grifalco Aglianico del Vulture "Gricos" (2016)
Aglianico is a rustic and savory red wine from Southern Italy made from a venerable grape of the same name. Its brawny and earthy flavors make it an ideal, full-bodied match for a variety of hearty holiday fare, whether it's a Hannukah brisket, prime rib for Christmas, or a festive braise or pasta sauce for New Year's Eve. The fact that a great bottling of Aglianico is available from an estate in Basilicata named Grifalco – Italian for "Gyrfalcon" – makes it an even more perfect wintertime wine for us birders.  (Tristan)
_________________________________________________________________________________________________
Featured "Happy Holidays" image (top of this review) courtesy of Kayla Gamin, circa 1998.