It is one thing for a single hummingbird to show up at a single location in the northeastern United States in November.  In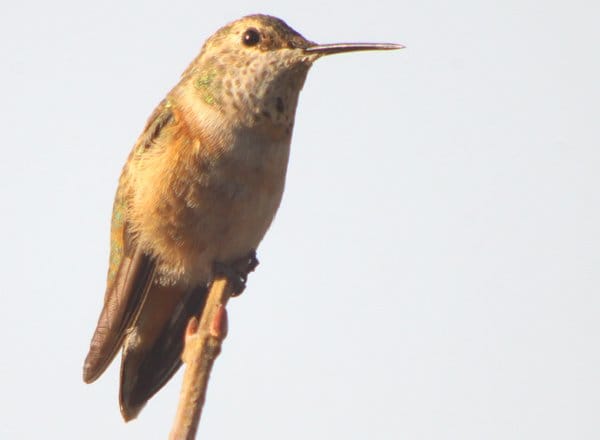 fact, it wouldn't even be surprising to have several hummingbirds show up at several different feeders – western hummingbirds that have lost their way are becoming a more and more common occurrence of late. But when a second hummingbird was reported at Lenoir Preserve in Yonkers, New York, it seemed worth checking out, especially because the second bird, unlike the first, which is a Rufous Hummingbird (at left), wasn't identified to species in the email to the state listserv that alerted birders to its presence.
After our successful chase of a Painted Bunting in Connecticut on an unseasonably warm day, Seth, Mary, and I made our way to Lenoir and were pleased to immediately spot both hummingbirds battling over the patch of Pineapple Sage that adorns one edge of the Butterfly Garden.  The Rufous Hummingbird was easy to identify as many birders have put in the work already and its identity has been established for quite some time. The second bird certainly seemed to be an immature male Ruby-throated Hummingbird but we put in the time on it and even broke out Sibley to make sure.  After all, you don't want to take anything for granted when it comes to hummingbirds in November, especially when you would rather have a real state rarity instead of the only really expected hummingbird in the state! (Also, I really wanted to show that two-Selaphorus-getting-North Carolinian up.)
Just to make sure, please take a good look at these pictures and let me know if you see anything that indicates anything other than a Ruby-throated Hummingbird…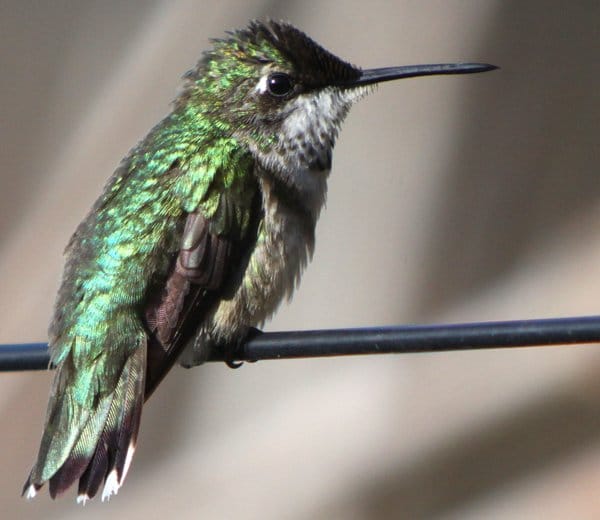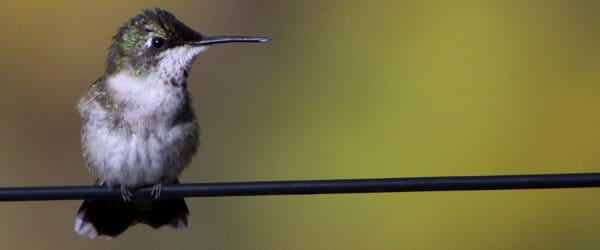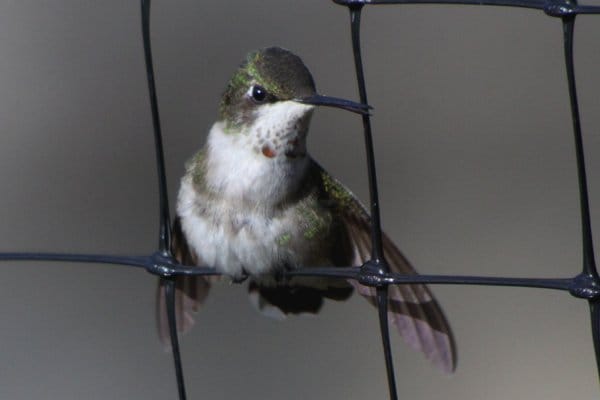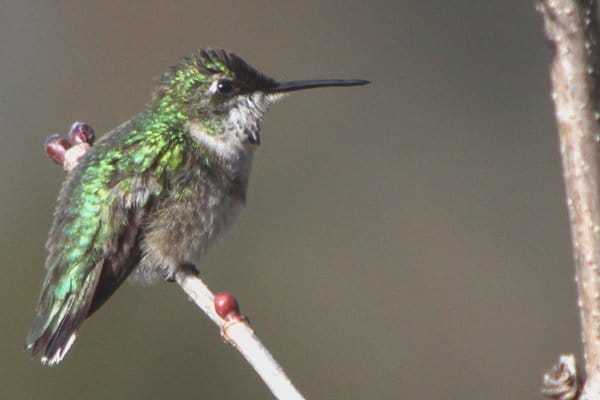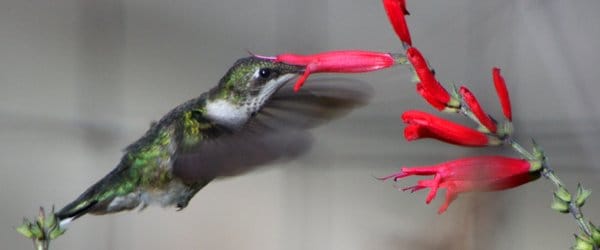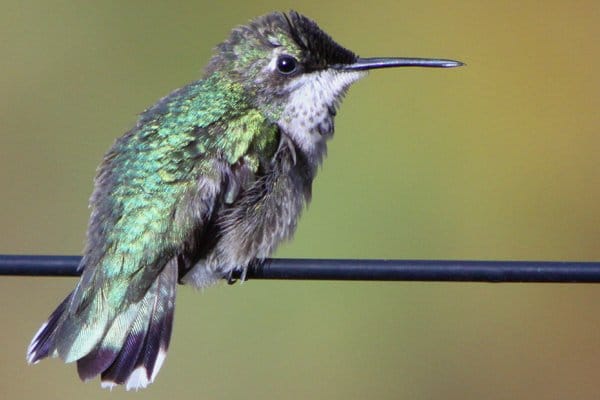 Ruby-throated Hummingbird all the way, right?  And as a reward for paying attention all the way to the end of this post here is another shot of the Rufous Hummingbird.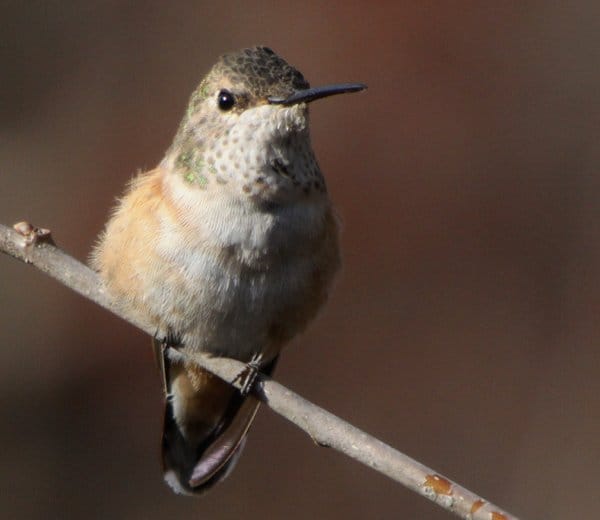 …