Welcome to online retail heaven (or online retail hell if that's the way you're wired.) We hope everyone who celebrated the American observance of Thanksgiving enjoyed a delicious holiday. And to all of you, Happy Cyber Monday!
You'll find 10,000 Birds a pleasingly merchandise-light site, at least for the time being. What we're selling right now are memories of brilliant birds gone by. For example, during my long and tasty weekend, I spotted a variety of early winter species, the best of which was Golden-crowned Kinglet by the flockful. Corey's Best Bird of the Weekend™ was, in typical hyperbolic fashion, a lovely, rare male Painted Bunting in Connecticut of all places!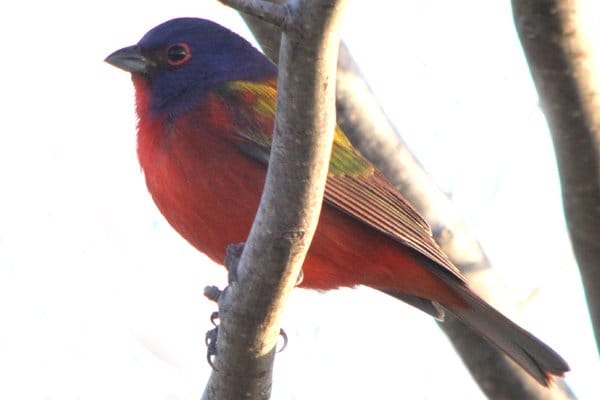 Click the photo to learn more about this ridiculous vagrant…
What was your best bird of the weekend? Tell us in the comments section about the rarest, loveliest, or most fascinating bird you observed. If you've blogged about your weekend experience, you should include a link in your comment.