A search of more than 20 years.
For a fleeting glimpse.
Just to be fooled again.
And again.
Then…
…on December 30th 2012, at Les-Baux-de-Provence in France, I finally nailed that little sucker.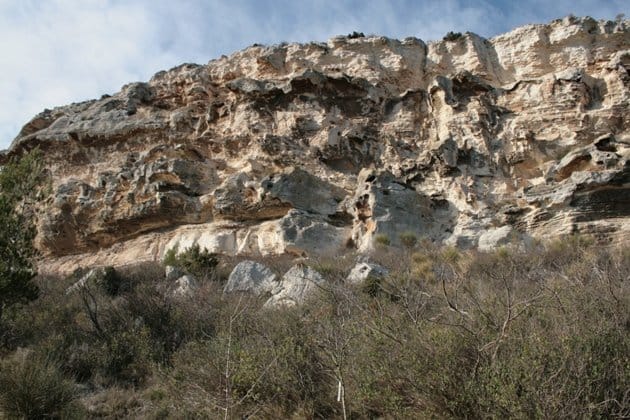 The famous south-facing cliff below the castle ruins. Famous for this one: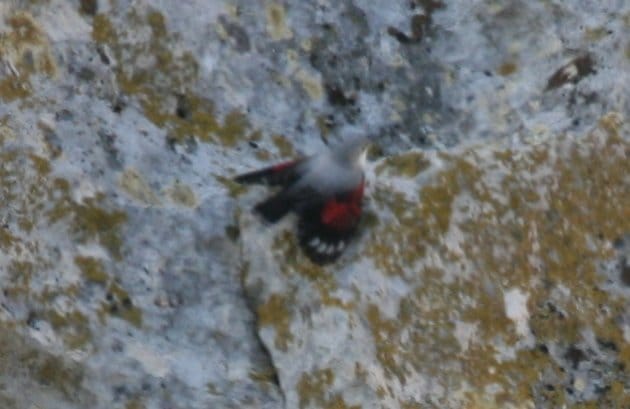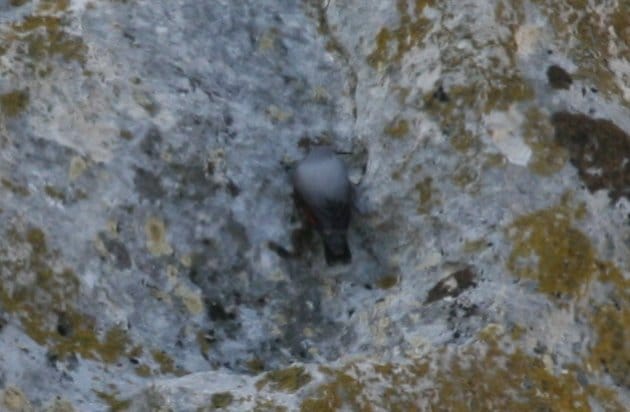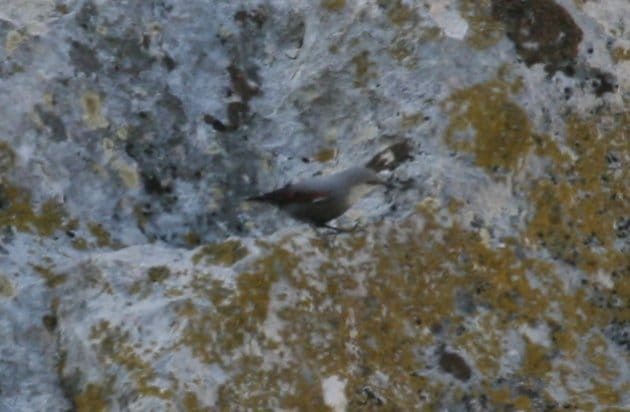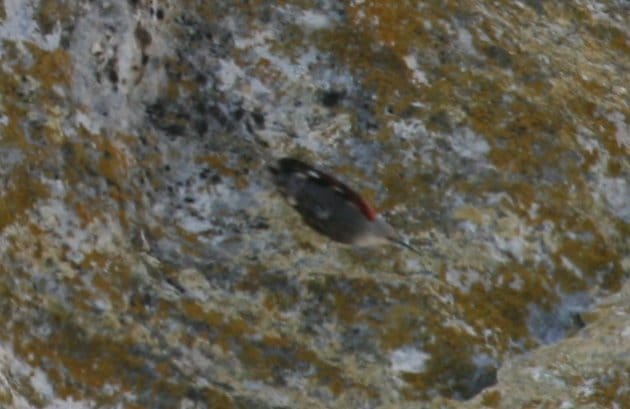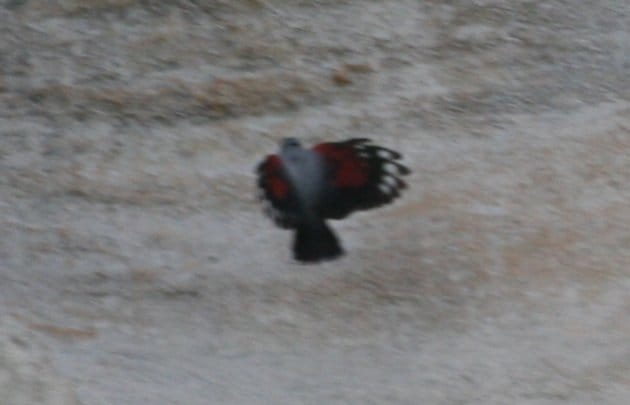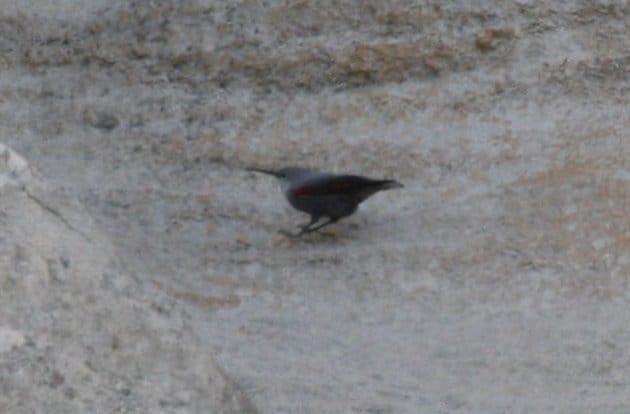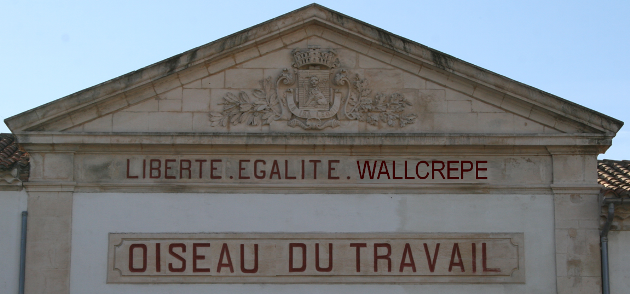 The WALLCREEPER!     Vive la France!