I bet you do!
I recently heard from Chris Kirkby, the Managing Director and Principal Investigator at Asociacion Fauna Forever, a Peruvian not-for-profit organisation based in Lima and Puerto Maldonado, about a series of bird-banding workshops being held this June and November in the rainforests of Tambopata in south-eastern Peru. Longtime readers of 10,000 Birds may be shaking their heads… oh yeah, that Tambopata, the place with all the phenomenal macaws!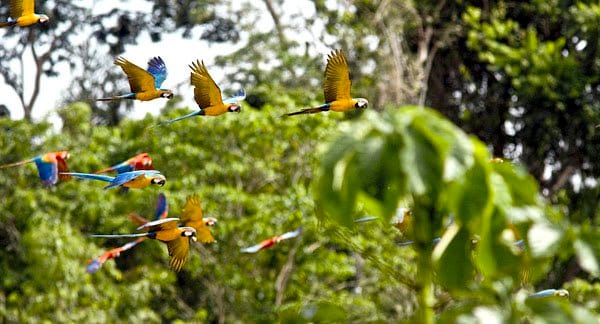 Mixed macaws in flight (c) Tim Ryan
Chris wanted me (and you) to know about Fauna Forever Tambopata (FFT), a long-term wildlife, ecotourism and biodiversity monitoring project based in the Madre de Dios region of the Peruvian Amazon. FFT runs almost entirely from the help and financial support of volunteers from around the globe. One way volunteers help is by participating in a bird banding workshop called Bird Ringing Forever.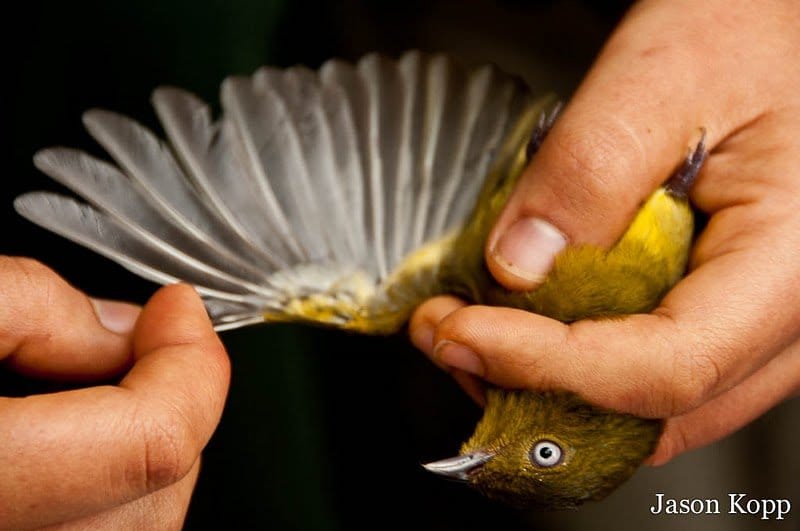 Checking for moult limits on a female Band-tailed Manakin to determine her age
Imagine learn or improving your mist-netting, bird banding, handling, aging, and Neotropical bird ID skills in one of the most exuberantly natural surroundings ( 599 bird species recorded at Explorer's Inn and Sachavacayoc Centre!) on Earth.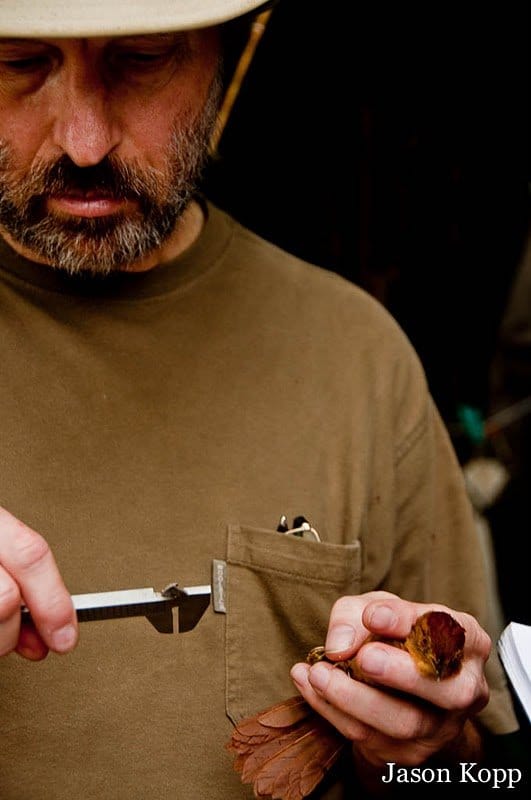 Taking morphological measurements from a foliage-gleaner
The Asociacion Fauna Forever and Center for Ornithology and Biodiversity (CORBIDI), two Peruvian not-for-profit conservation organisations, are proud to announce the next set of Bird Ringing Forever courses to be held in June and November in the rainforests of Tambopata, Amazonian Peru.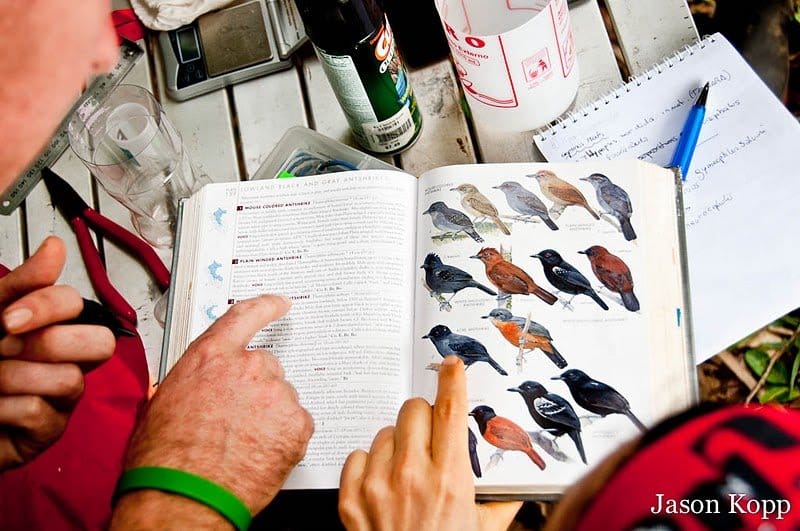 Using the Birds of Peru field guide to identify a species of antshrike
This course has three admirable objectives:
To train the next generation of Neotropical bird researchers, both international and Peruvian, in efficient and standardised mist-netting, bird ringing/banding, and bird ageing skills.
To gather new data on the population status of birds in Tambopata, Peru, and to add this to existing databases managed by Fauna Forever and CORBIDI.
To initiate the ringing of birds with an official CORBIDI ring, with "Peru" engraved on it – the first ever effort to place a national identification symbol on a Peruvian bird!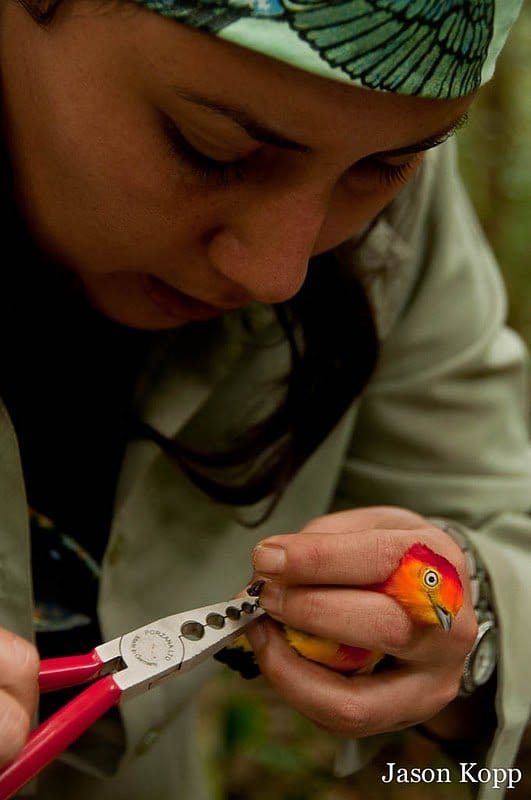 One of the course leaders/trainers, Eveling Tavera, ringing a male Band-tailed Manakin
Sound like fun? If so, learn more about 9 days in Peruvian paradise banding birds and contributing to both research and conservation!
Many thanks to Jason Kopp for the photos above taken during last year's courses held at Explorer's Inn