Yesterday evening I returned to Kissena Corridor Park, site of an amazing array of rare and difficult-to-see birds over the weekend, and enjoyed birding with some fellow Queens birders.  We refound several of the birds that had been seen earlier in the day and on Saturday.  But the wood-warbler in these images caused a disagreement as to its identification, largely due to the long range at which we saw it and the evening light made gloomier by heavy cloud cover.  In the field I was pretty sure of my identification but once I got my digiscoped shots on the computer I started to lean to the other birder's call though I am not 100% either way as of yet. I want to see what folks out there on the internets think before I decide if I am even going to put a name to this bird.
So as not to prejudice your opinions I will present these three images of the same bird without further comment other than to say that they are heavily cropped and then resized but not altered in any other way.  What do you think this bird is?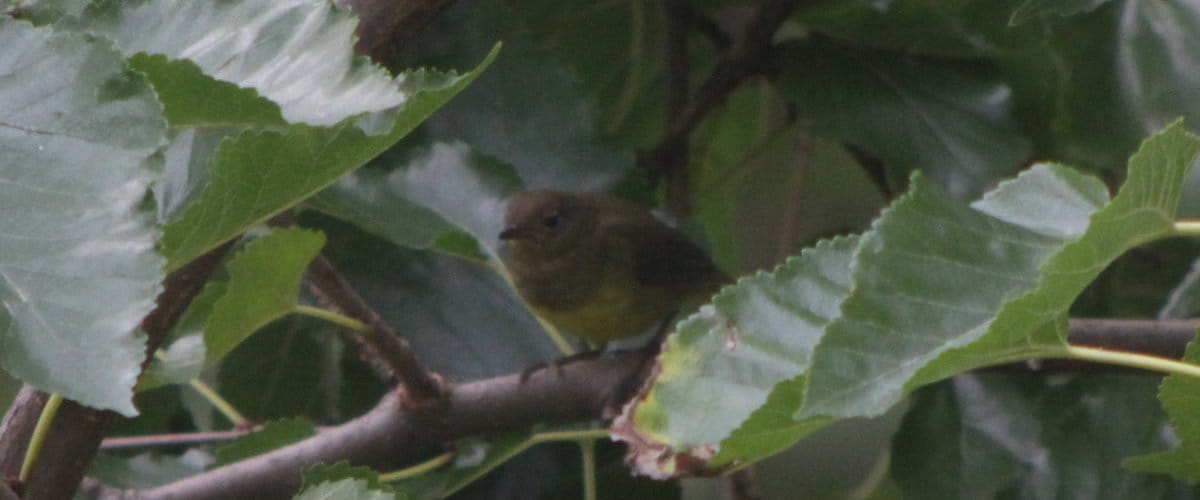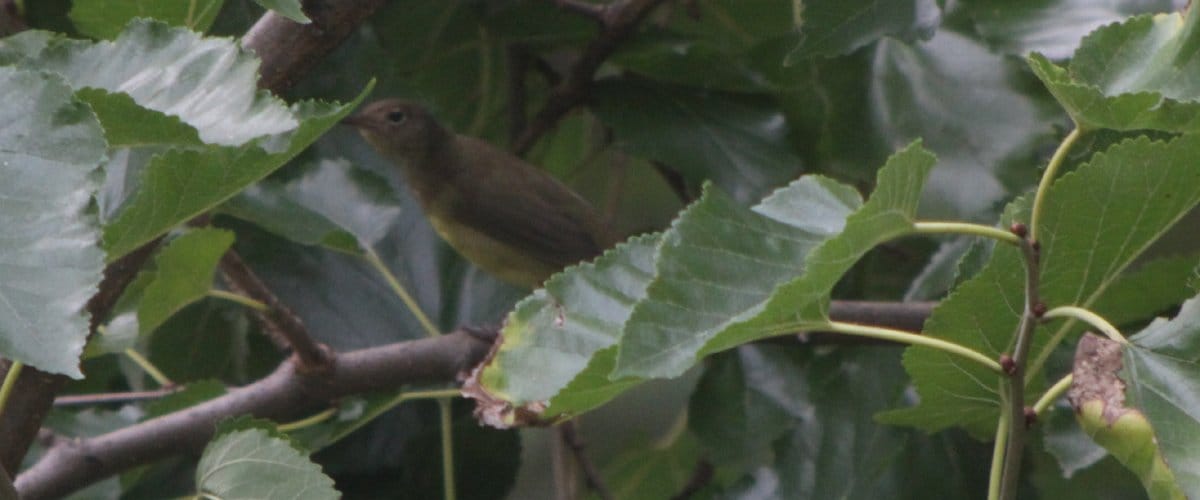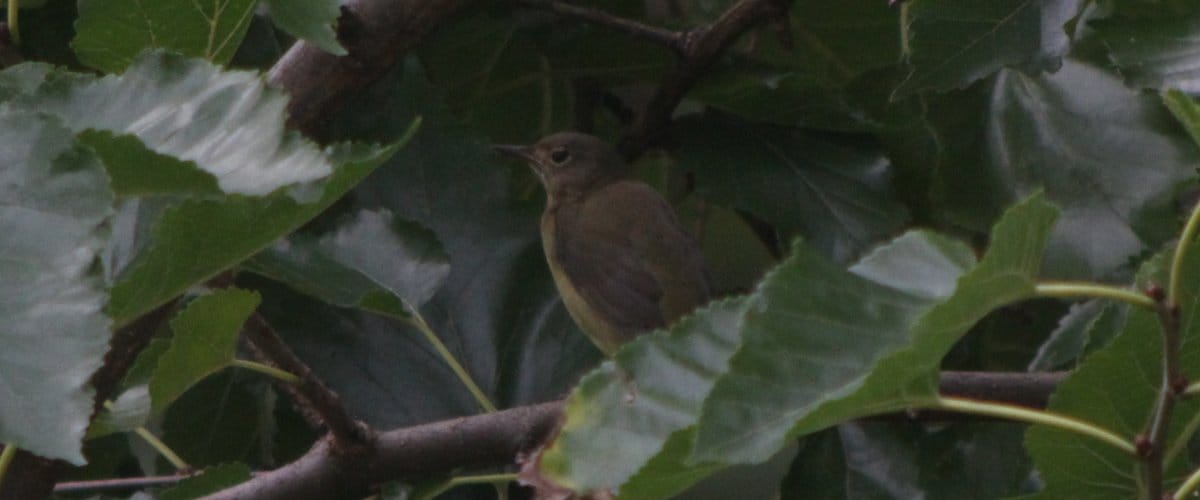 You can click each picture for a bigger version.  And if you comment about your thoughts as to its identity please say why as well.