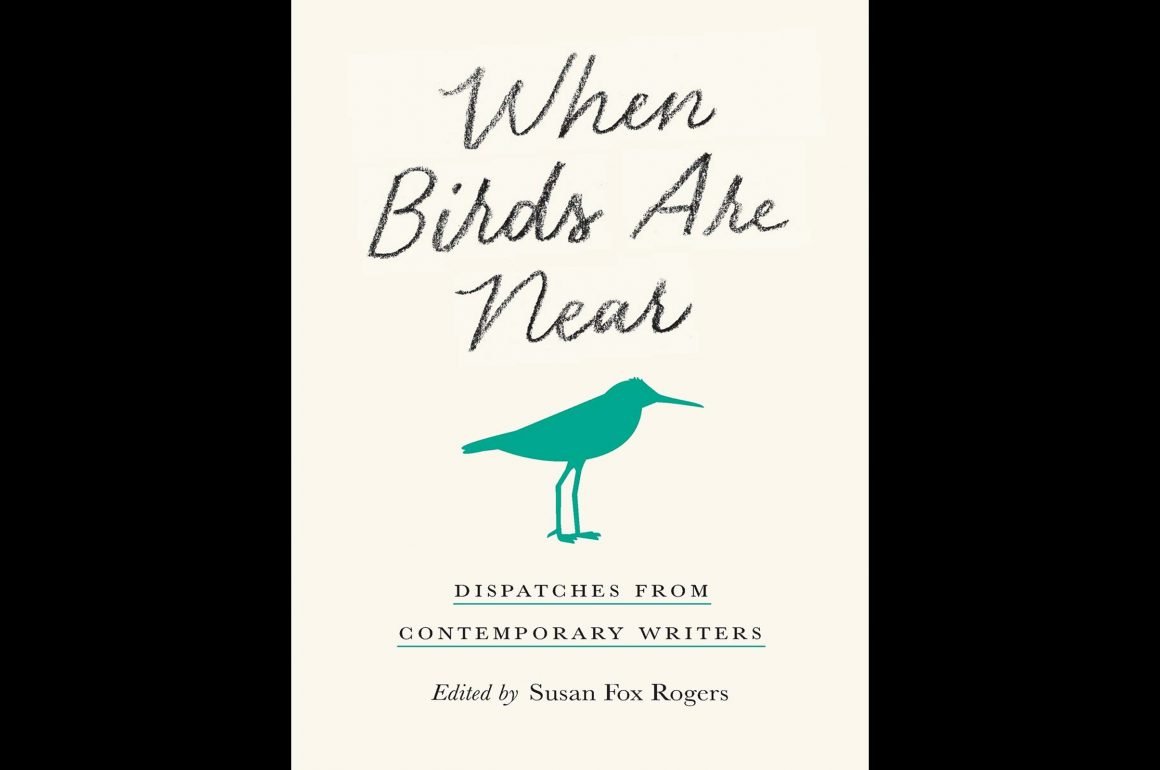 There are owls in New York City. Big owls: Barred Owls on Riverside Drive and down the path from Harlem Meer, a Great Horned Owl in Central Park's Ramble. They are the city's latest, maybe only, celebrity media sensation, and photographs show crowds of New Yorkers craning their necks up as far as their masks allow, holding phones at arm's length, using opera glasses and huge binoculars that remind me of the ones my dad used at the racetrack. I should add that the Big Owls taking over NYC social and even hard print media, dominating conversations with my nonbirder friends and family, are not the only owls in the five boroughs, but like a musical, the closer you are to Broadway, the closer you are to fame and fortune (and maybe even a higher quality rodent for dinner, who knows?).
The NYC owls have little to do with the book in front of me except that it too is about birds and people. Many NYC birders are upset about the attention focused on the owls, they fear the crowds and cameras and spotlight (literal as well as metaphorical) will disrupt their routine and maybe even their lives. I agree. At the same time, reading When Birds Are Near: Dispatches From Contemporary Writers, edited by Susan Fox Rogers, set me wondering about viewers' reactions, especially New Yorkers who have never seen an owl outside of a zoo or a picture book. Yes, there are scores of photos on Twitter accompanied by the expected exclamation points and emojis. But–is that it? Is there more than the immediate gratification of capturing an unusual moment, posting it, and getting lots of 'likes'? I want to know about the sense of wonder that lingers long after you see a large wild creature in the middle of traffic; feelings unexpectedly prompted when a Barred Owl stretches out a wing, hinting that it might fly away on a whim while you're trapped in a pandemic; changes in how you look at your life now that you've experienced a glimpse into a different world–maybe, possibly.
The 26 essays in When Birds Are Near are all about the real-life and emotional spaces where people overlap with birds. A young couple caring for an injured Common Nighthawk; a college professor insistently taking a class of New York State undergraduates to see a Lucifer's Hummingbird in an isolated part of Arizona; an ornithologist venturing into a terribly dangerous part of Mexico to find the probably extinct Imperial Woodpecker; a volunteer steward tracking nesting American Oystercatchers on a tiny spoil island in Florida; a young artist hiking the Pacific Highway for hours to see a California Condor; a resident of Santa Fe critically witnessing the parenting skills of Western Bluebirds in her garden; a writer of war history seeking out Gentoo Penguins and running from Skuas on Bleaker Island in the Falklands. This is a sampling of the literary array Rogers has gathered from birders who write and writers who love birds.
The essays range widely in place, bird, and voice, though the emphasis is on the North American. Some celebrate the experience of birding, some touch on the precarious lives of birds in landscapes of oil drilling, drug trafficking, and tall buildings, others balance observations of birds with personal memories and feelings–birding as a means of personal insight, writing about specific species as a way of expressing complex relationships with your partner, your children, the rest of the world. Though all are well-written, there are several that standout for excellence of the writing, challenge of topic, or stylistic daring.
J. Drew Lanham's "Red-headed Love Child" essay is an elegant narrative on what it's like to bird Nebraska–filming Sandhill Cranes and watching Greater Prairie-Chickens dance in the early morning–conscious of being one of the few black people in that habitat but discovering unexpectedly that he isn't amongst the first. Elizabeth Bradfield's "Buried Birds" muses on seabirds as a way of understanding feelings of difference, giving one of the book's finest quotes:  "We resonate with certain animals, I believe, because they are physical embodiment of an answer we are seeking. A sense of ourselves in the world that is nearly inexpressible." Borrowing from the Japanese haibun form, Bradfield combines traditional narrative and elliptical poetry to communicate the other-worldness of being at sea with these little-known creatures, relating them to her own "queerness and sense of how that has shaped me in the world" (p. 33). And, Ursula Murray Husted's "Koan" is a lovely graphic story touched with a wry sense of humor, about a visit to Horicon Marsh, Wisconsin to watch the pelican migration, a simple story that is really not simple because it's all about flying, disappointment, and surprises.
The two stories about New York City are personal favorites, of course. In "Birding in Traffic," Jonathan Rosen, no stranger to making connections between birds and human elements as he did in "The Life of the Skies," describes how he took the subway to Union Square Park to see a rare (for NYC) Scott's Oriole. It's a trip I also took, though if I wrote this story it would resonate with feelings of wistfulness as I watched the oriole near a bench commemorating my friend Debra, who would have rejoiced to see such a ruckus there.
And, in "The Black and White," Sara Crosby tells the evocative tale of finding a deceased Black-and-white Warbler on Charles Street while walking her dog. She seamlessly interweaves memories of her bryologist father (he collected mosses), statistics on building-killed birds and the Audubon volunteers who collect them, details of modern taxidermist techniques seen on a visit to a Pennsylvania taxidermist, and the sight of hundreds of bird study skins at the Cornell University Museum of Vertebrates. The essay is composed of many pieces yet reads as a single piece, engaging in its unusual topic (what to do with a dead songbird), teaching us about new things (how dead songbirds are recreated in their own skin), relating to us in the author's loving feelings for the dead bird, her father, and her sense of ornithological history.
Some of these essays have been published before, mostly in literary magazines or limited distribution publications. Alison Vilag's "Extralimital" started out as an exceptional personal blog post about spotting a Common Swift while guiding birders on St. Paul Island, Alaska and has been reworked into an even more exceptional essay about guiding work on the island, where the unusual is the norm and bird guides use a tool kit of time and space. Donald Kroodsa's "The Hour (or Two) Before the Dawn" is an adapted chapter from his book Listening to a Continent Sing (PUP, 2016). And, in contrast to all the blog posts that were expanded into essays, Jenn Dean's "The Keepers of the Ghost Bird," the story of the fight to save the Bermuda Petrel, the cahow, was originally published as an e-book by The Massachusetts Review (in which format it won the 2018 John Burrough's Association Nature Essay Award).
I was surprised to see that When Birds Are Near includes Jonathan Franzen's "My Bird Problem." This lengthy essay was originally published in The New Yorker ("in somewhat different form," as the "Credits" section says) in 2005 and can also be found in Franzen's The Discomfort Zone: A Personal History (FSG, 2010). It's a bit of a sore thumb, a well-known essay by a famous writer-who-is-also-a-birder in a collection of essays by new and experienced-but-as-well-known-as-they-should-be writers, and I wish Rogers had given some background on its placement here. Still, this was a good opportunity to reread "My Bird Problem," an essay about Franzen's ambivalence about birding and being a birder, his dead marriage, his current relationship, and his mother's death. It's an easy piece to pick at and criticize, and many birders have, yet in the context of the other essays in this collection, Franzen's reluctance to wear his binoculars in public is just a small part of a complex, masterful essay/memoir (though possibly the only essay here that sees birding as a distraction from, rather than a means to understand, personal relationships).
Editor Susan Fox Rogers is a Visiting Associate Professor of Writing at Bard College and an experienced anthology editor. Her editorship list includes Antarctica: Life on the Ice (Travelers' Tales, 2007),  Solo: On her Own Adventure (Seal Press, 1996/revised 2005), and Two in the Wild (Vintage, 1999); she's also written a memoir about her own kayak adventures, My Reach: A Hudson River Memoir (Cornell Univ. Press, 2011).
She says in her Introduction that she was inspired to compile this collection by a much earlier essay, an article by E.B. White about Edward Howe Forbush entitled "Mr. Forbush's Friends," published in The New Yorker in 1966. Edward Howe Forbush wrote Birds of Massachusetts and Other New England States (1929) and White writes about this bird guide (which can be found in the Biodiversity Heritage Library) with affectionate appreciation for his text, his many "tipsters" (I'm not sure if his friends are these bird watchers or the birds), and finally with almost envy for Forbush's "genuine ecstasy." Yet:  "Reading the essays, one shares his ecstasy." So, in When Birds Are Near we have essays inspired by an essay inspired by essays, a line reaching back almost 100 years. The bird names have changed some, the essay format has broadened, the authors are more diverse, but the ecstasy in writing about the intersection of human and bird remains intact.
---
When Birds Are Near: Dispatches from Contemporary Writers, edited by Susan Fox Rogers
Comstock Publishing/Cornell Univ. Press, 2020, 304p.
ISBN-10 : 1501750917; ISBN-13 : 978-1501750915