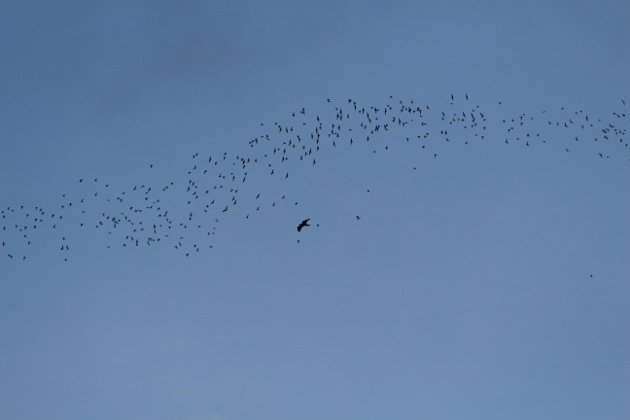 Keep your eyes to the skies for raptors attacking bats (it happens!)
The month of May is almost over, and its passing must be considered bittersweet. For some birders, the last few weeks were nothing less than the culminating event of a long year's anxious wait. Migration can be that brilliant. But now we ease into a different phase in the phenological calendar, one focused more on the birds that stay than the ones that simply pass through. If you don't find sweetness in that observation, at least take consolation in all the free time you just got back!
Corey and I will, as usual, work different sides of the same state. How about you? Where will you be this weekend and will you be birding? Share your plans in the comments below.
Whatever your plans this weekend, make time to enjoy SkyWatch Friday. Also be sure to come back Monday to share your best bird of the weekend!