The shadow of Halloween is falling over the United States as we speak, foreboding haunted hijinks for celebrants, especially the junior set. Have you ever seen anyone birding in costume or even done it yourself? Wearing camo while busting the ghosts of Ivory-billed Woodpeckers doesn't count, but otherwise we'd all love to hear stories and see pictures!
I'll be shuttling my little goblins to an assortment of Halloween-themed diversions this weekend. If anything, I'm certain to see crows. Corey will be birding somewhere all day on Sunday, but has no earthly idea where. What are you doing this weekend and will you be birding? Share your plans in the comments below.
Whatever your plans this weekend, make time to enjoy SkyWatch Friday. Also be sure to come back Monday to share your best bird of the weekend!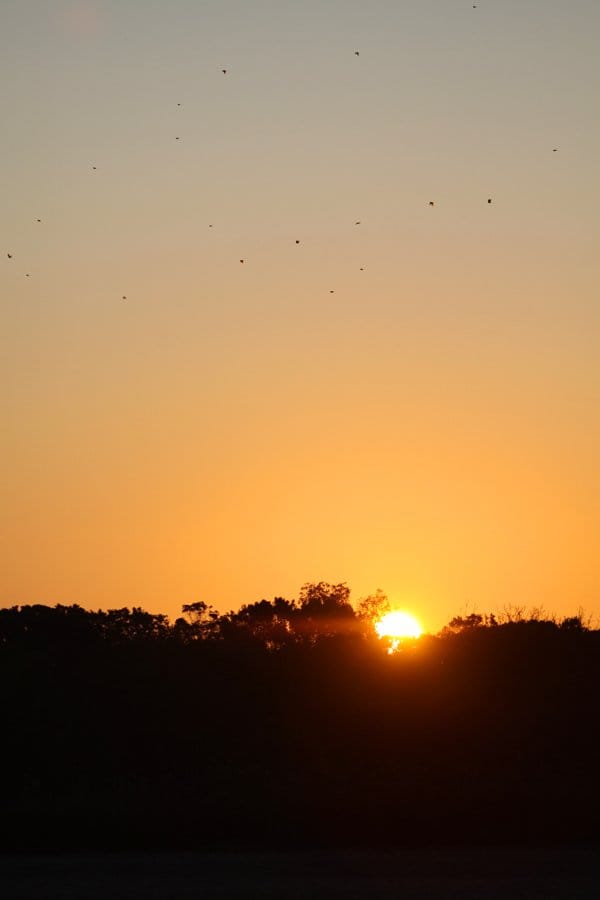 Sunrise at Higbee Beach in Cape May, NJ. Time for the morning flight!