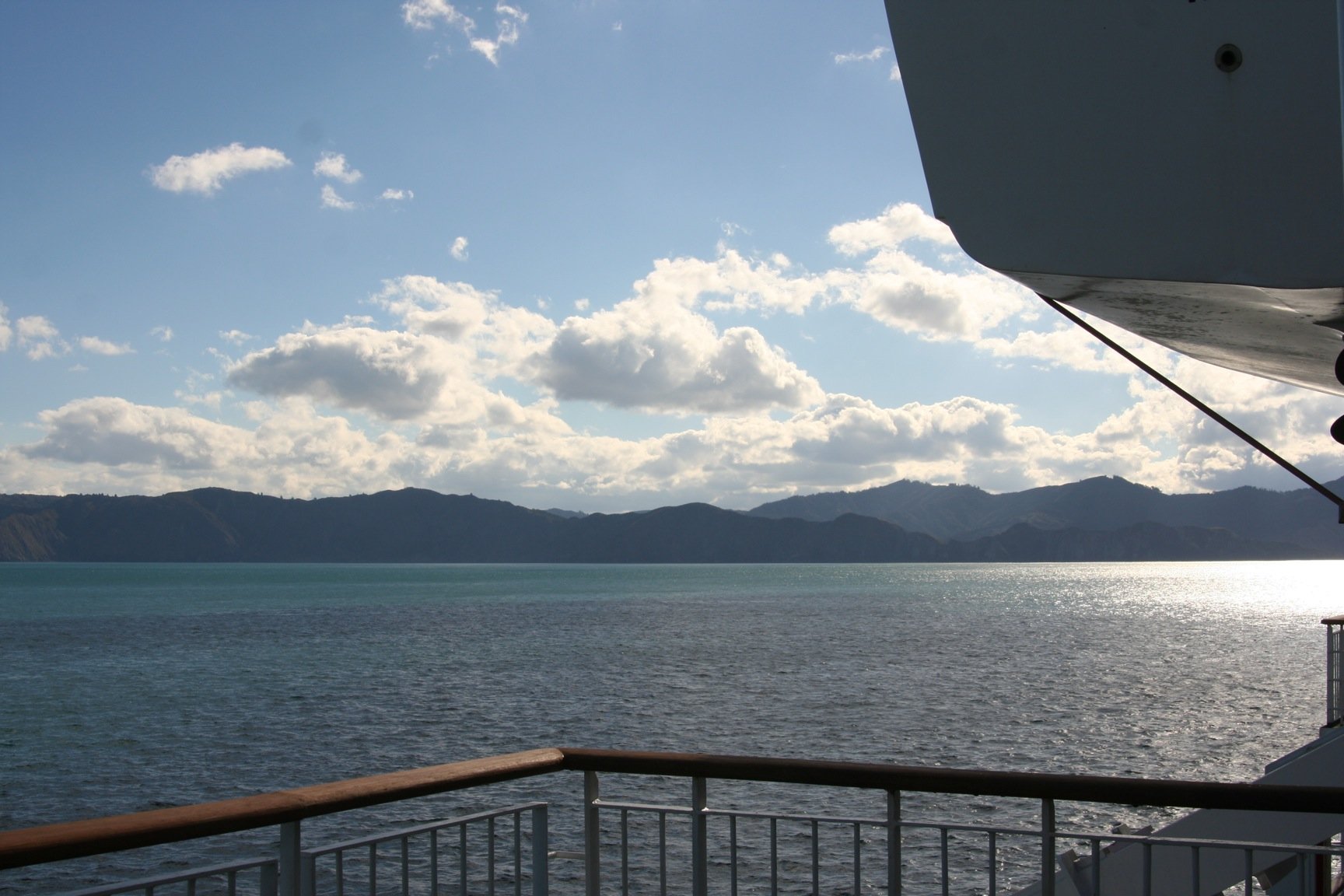 Crossing New Zealand's Cook Strait
(where Duncan saw albatrosses and other tasty pelagics!)
Now that April Foolery is over (but not forgotten) we can turn our attention to more serious matters. Those of you who have been sweltering in the Southern Hemisphere can feel the heat breaking, while we frozen souls in the North know that the thaw has come. Every day brings new buds and familiar songs. Don't you love this time of year?
I'm freezing my bins off on the coast of the Delmarva Peninsula, just south of Wallops Island and Chincoteague NWR. Winter birds still linger, but I've seen signs of spring migration and will look for more until it's time to leave. Corey will be combing the NYC area for vanguard vagrants and rarities. How about you? Where will you be this weekend and will you be birding? Share your plans in the comments below.
Whatever your plans this weekend, make time to enjoy SkyWatch Friday. Also be sure to come back Monday to share your best bird of the weekend!