Many students, teachers, and school staff in the United States, or at least my section of the country, are about to embark on a week without school with all the attendant excitement and aggravation that portends. Then again, most people in the northeast have already been dealing with the excitement and aggravation that only 12-24 inches of snow can offer! Whether you're digging out or shipping out, your weekend awaits. If you're sticking around, you should strongly consider participating in the Great Backyard Bird Count. Where will you be this weekend and will you be birding? Please share your plans in the comments below.
My family will be coming in from NYC (to escape the snow!) so birding will be minimal to say the least. In any case, I'll do my best to log some GBBC observations. Corey will no doubt slog through some snow-covered urban park. Charlie rounds out our idle trio with a similarly shaky commitment to bird watching, but he has observed that everything in his part of the UK is in song now, so wildlife is definitely waking up.
Whatever your plans this weekend, make time to enjoy SkyWatch Friday. Also be sure to come back Monday to share your best bird of the weekend!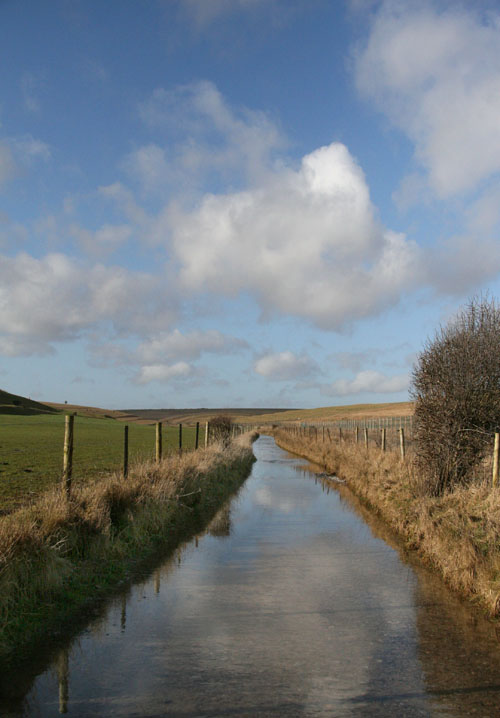 Charlie visited his local Great Bustard site last week. The weather has been a bit wet lately… the 'stream' in the photo above is actually the main road into the site after days of heavy rain!