As everyone knows by now the eastern United States was hammered yesterday by a classic nor'easter which created blizzard conditions for much of the eastern seaboard.  New York City, where I live and work, was no exception.  My office near Port Authority was technically closed but I (was) volunteered to man the phones for the day so I decided to spend my lunch break documenting the snowfall in Times Square.
Yes, I know this is not the bird-centric post that one would normally expect from 10,000 Birds but there is one bird in the pictures below.  Can you find it?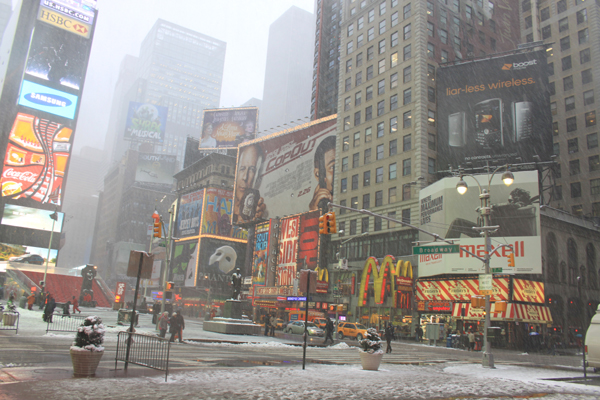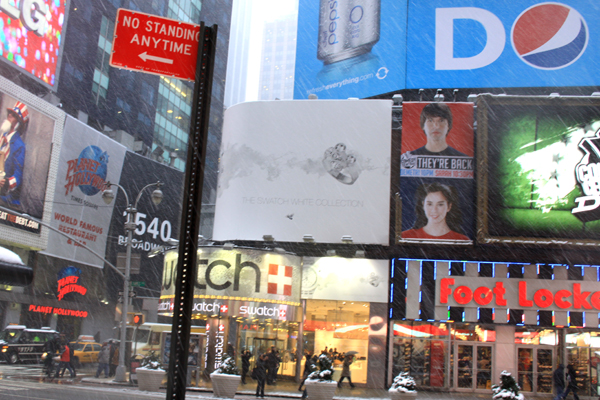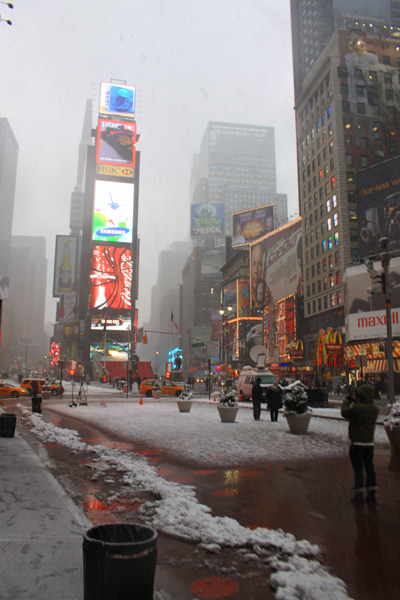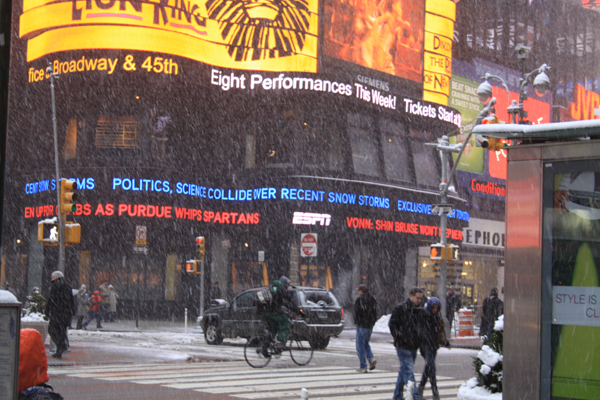 Somehow I survived Snowpocalypse 2010 and managed to get home and to my computer to share these pictures with you.  If you are so inclined, share your way to deal with the winter doldrums in the comments (and if you found the bird in the pics above tell everyone where it is).