Have you embarked yet upon your first true birding excursion of 2011? I haven't, and my avian inactivity is pissing me off! If you consider yourself a nature lover, use the new calendar year as an excuse to do what we all need to do from time to time anyway: get out there and look at some birds! Where exactly will you be this weekend and how will you be fitting in bird watching? Share your plans in the comments below!
Sling or no sling, I have got to get out and see something special this weekend (no offense to my lovely, but prosaic yard birds!) Corey added a bunch of new ABA birds during his recent California vacation, handily pulling away from me in our ABA-list competition. He doesn't seem to be slowing down now that he's back on the East Coast; expect to find him scouring the NYC area with the desperation usually reserved for Big Days and last call on Saturday nights.
Whatever your plans this weekend, make time to enjoy SkyWatch Friday. Also be sure to come back Monday to share your best bird of the weekend!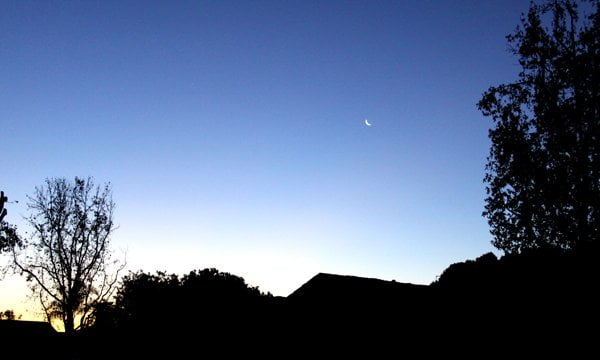 If you're waking up before dawn for birding, you may as well enjoy beautiful skies like Corey did over Yorba Linda, CA