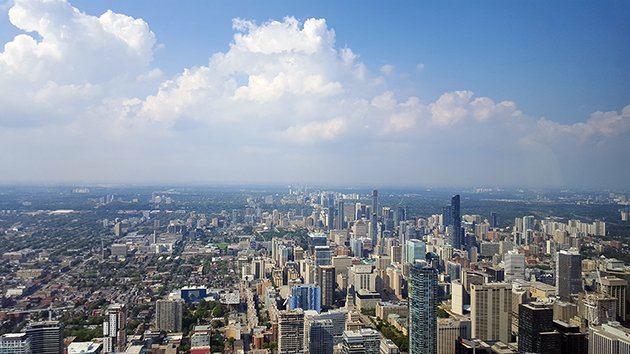 By almost every standard, autumn has arrived in the Northern Hemisphere. Days are still slightly longer than nights, although every day carries us closer to equipoise. But even if the solstice lies weeks away, anyone who ventures out this weekend will see the best signs of fall: migrants on the wing. Get out there!
I'll be outside scanning the skies for Neotropical migrants making their way south. Corey will be doing the same at a different location with undoubtedly more success! How about you? Where will you be this weekend and will you be birding? Share your plans in the comments below.
Whatever your plans this weekend, make time to enjoy SkyWatch Friday. Also be sure to come back Monday to share your best bird of the weekend!