A short stroll this evening at Five Rivers was rewarded with some nice encounters with White-tailed Deer. The shots below were with a particularly cooperative doe that allowed me to close within fifteen feet of her.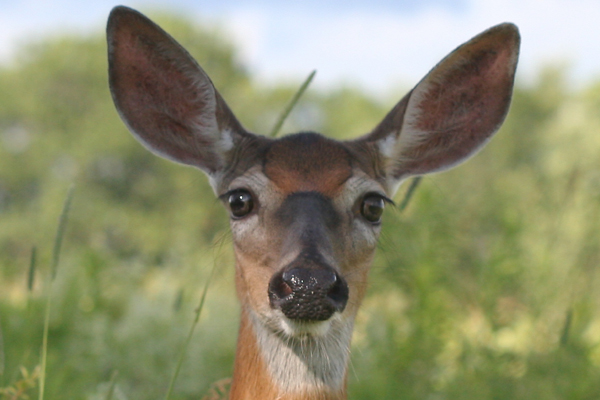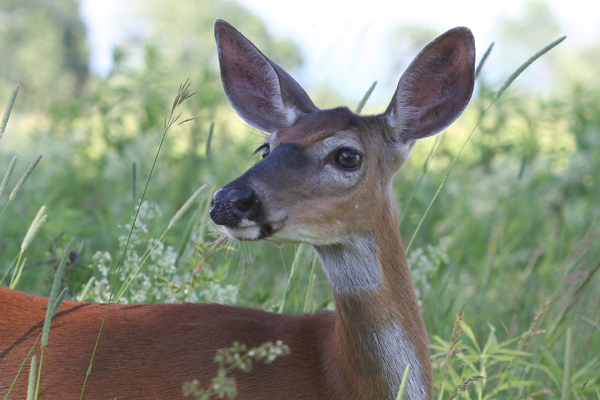 This one was not cooperative at all, but I still like the result: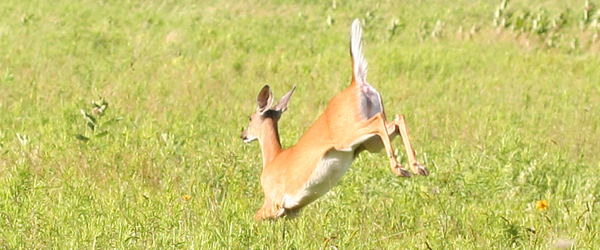 Have a great weekend…I'll be back next week!
Update: I had to add this more recent shot of a leaping fawn, also taken at Five Rivers…