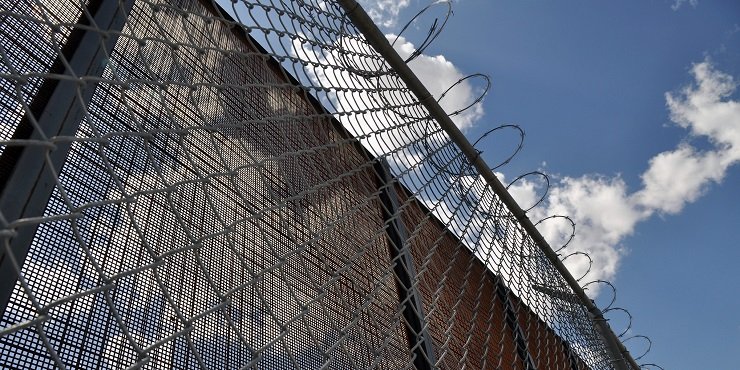 Birders have been apprehensively watching developments regarding the construction of a border wall through the renowned birding location of Santa Ana National Wildlife Refuge in Texas. Santa Ana NWR, which consists of approximately 2,100 acres along the Rio Grande, is considered one of the crown jewels of the refuge system.
One might assume that construction of a border wall through a sensitive national wildlife refuge would be prevented, or at least slowed, by a thicket of lawsuits under statutes such as the National Environmental Policy Act (NEPA) and the Endangered Species Act (ESA). After all, there are many examples of litigation impacting proposed development on federal lands. Moreover, a wall would fragment habitat and put wildlife at risk, in direct conflict with the mission of the national wildlife refuge system, which is is to administer a network of lands for the conservation and management of plants and wildlife.
Nevertheless, the assumption is likely wrong: there is almost no chance that environmental litigation will stop, or even slow, construction of a wall through Santa Ana NWR.
But how is that possible?
# # #
The short answer is that Congress passed NEPA, ESA, and all of the other federal environmental laws and it can modify and create exceptions to those laws by passing subsequent legislation.  That is precisely what Congress has done with regard to building barriers along the border with Mexico.
Several pieces of legislation have empowered the Secretary of Homeland Security to waive numerous laws, including all environmental laws, when he or she determines that doing so is necessary to secure the border.  That decision is discretionary with the Secretary and is essentially unreviewable. All challenges in court have been unsuccessful and current and/or future challenges face daunting odds.
# # #
The more comprehensive answer requires background.
More than 20 years ago, Congress passed the Illegal Immigration Reform and Immigrant Responsibility Act of 1996 (IIRIRA). That law allowed the Attorney General (there was not yet a Department of Homeland Security) to waive ESA and NEPA requirements as to a portion of a border wall that was to be located near San Diego.
This waiver provision was greatly expanded with the REAL ID Act, which Congress passed in 2005. Among many other provisions, that law gave the Secretary of Homeland Security the sole discretion to "waive all legal requirements" that the Secretary determined were "necessary to ensure the expeditious construction" of a border barrier. This appears to include both state and federal laws.
The waiver provision (codified as a note to 8 U.S.C. § 1103) reads:
Notwithstanding any other provision of law, the Secretary of Homeland Security shall have the authority to waive all legal requirements such Secretary, in such Secretary's sole discretion, determines necessary to ensure expeditious construction of the barriers and roads under this section.
The REAL ID Act also addressed the role of courts in reviewing such decisions, stating that: (1) jurisdiction for such review was exclusive to the federal courts, and (2) review is limited to allegations regarding a violation of the U.S. Constitution. In order words, only federal courts could hear challenges and they could only hear constitutional challenges, which is a very narrow range of potential challenges compared to other governmental decisions. Review must be sought within 60 days and all appeals are by petition to the U.S. Supreme Court.
The review provision (8 U.S.C. § 1103) reads:
The district courts of the United States shall have exclusive jurisdiction to hear all causes or claims arising from any action undertaken, or any decision made, by the Secretary of Homeland Security pursuant to [the waiver provision]. A cause of action or claim may only be brought alleging a violation of the Constitution of the United States. The court shall not have jurisdiction to hear any claim not specified in this subparagraph.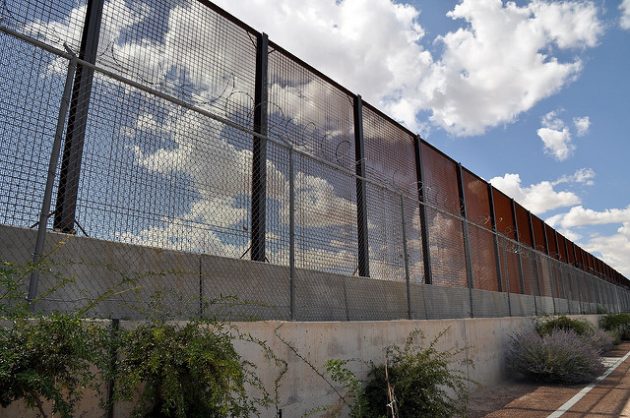 The Secretary utilizes the waiver authority by publishing a notice in the Federal Register and that decision is effective upon publication. This is very different from a typical rule making process under the Administrative Procedure Act, where a proposed rule is published, the public is provided an opportunity to comment, and after considering all comments, the agency issues a final rule.
The takeaway is that the Secretary of Homeland Security has the sole discretion to waive any and all laws, regulations, and legal requirements when the Secretary determines that doing so is necessary for the expeditious construction of barriers along the border. Review of such decisions is limited to federal courts, which can only address alleged violations of the U.S. Constitution.
# # #
The Secretary has issued waivers for wall-related projects in: (1) San Diego in 2005; (2) Southwestern Arizona in 2007; (3) Southeastern Arizona in 2007; (4) Hidalgo Texas in 2008; and (5) various locations in California, Arizona, New Mexico, and Texas in 2008. And, most recently, again near San Diego in 2017.
The breadth of these waivers is broad, from environmental laws, including the ESA, NEPA, the Clean Air Act, the Clean Water Act, Migratory Bird Treaty Act, National Wildlife Refuge System Administration Act, Wilderness Act, Safe Drinking Water Act, and Wild and Scenic Rivers Act, to general rule making requirements under the Administrative Procedure Act.
Several of these decisions were challenged in federal court and each time the challenge was denied. (The cases are listed below.) The courts have rejected all constitutional challenges, including that the delegation to DHS is improper, that the waiver violates Article III, that the waiver is impermissibly standardless, and that the waiver is retroactive. Two appeals to the U.S. Supreme Court were denied.
There is a pending wall-related lawsuit in Arizona regarding potential action under an Executive Order issued by President Donald J. Trump.
# # #
Moreover, it does not appear that DHS needs any further authority from Congress to build a barrier at any additional locations along the Mexico border, provided the Secretary determines that it is "necessary to install additional physical barriers and roads… in the vicinity of the United States border to deter illegal crossings in areas of high illegal entry into the United States." The authority comes from IIRIRA and the Secure Fence Act of 2006, among others. (All of these requirements are codified as notes to 8 U.S.C. § 1103.)
Indeed, Congress has required DHS to construct at least 700 miles of barriers and DHS is currently approximately 50 miles short of this goal. The Secretary, however, is not obligated to a barrier "if the Secretary determines that the use of or placement of such resources is not the most appropriate means to achieve and maintain operational control over the international border at such location." The law also requires the Secretary to consult with other federal agencies, states, Indian tribes, and others regarding impact on the environment, culture, commerce and quality of life for communities along the border.
What Congress has evidently not done, however, is appropriate funds for construction of a barrier. If funding were authorized, Congress could, of course, direct that barriers be constructed in certain locations and/or could not be constructed in other locations.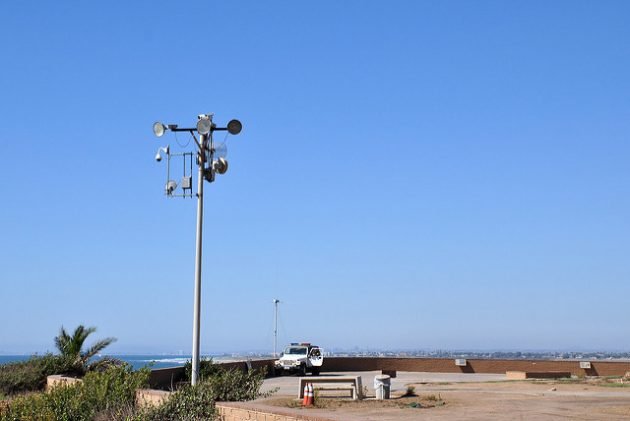 Note that in order to waive the legal requirements that would otherwise apply to building a wall through Santa Ana NWR, the Secretary of Homeland Security would have to publish a notice in the Federal Register, which has not yet occurred (as of August 14, 2017). However, any such notice would be effective upon publication and construction of a wall could, in theory, begin later that same day.
Thus, there are essentially no strong legal grounds to challenge the construction of a law through Santa Ana NWR if the Secretary determines that doing so is "necessary" for border security and publishes a notice in the Federal Register.
The issue of whether there will be a wall through the refuge will almost surely be resolved in the political arena, not in a court of law.
# # #
For more information:
The Congressional Research Service, which is a part of the Library of Congress and serves as the public policy research arm of the U.S. Congress, has an excellent summary of the legal issues in a publication dated January 17, 2017: "Barriers Along the U.S. Borders:  Key Authorities and Requirements."
The following lawsuits were unsuccessful challenges to waivers:
Sierra Club v. Ashcroft, 2005 U.S. Dist. LEXIS 44244 (S.D. Cal. Dec. 12, 2005).
Defenders of Wildlife v. Chertoff, 527 F. Supp. 2d 119 (D.D.C. Dec. 18, 2007).
Save Our Heritage Org. v. Gonzales, 533 F. Supp. 2d 58 (D.D.C. Feb. 4, 2008).
County of El Paso v. Chertoff, 2008 U.S. Dist. LEXIS 83045 (W.D. Tex. Aug. 29, 2008).
Photos of US/Mexico border by Jonathan McIntosh.