Though Jones Beach State Park on the south shore of Long Island is rightfully famous for its beaches there is far more than the junction of sand and salt water to entice visitors from Long Island, New York City, and further afield.  Fishermen ply their craft on both the bay side of the state park and in the surf, photographers enjoy the dramatic light at dawn and dusk, and families appreciate the Teddy Roosevelt Nature Center.  And, of course, birders love Jones Beach for shorebirds, waterfowl, and raptors, and passerines.  Spring and fall at Jones Beach see birders focused on migrating landbirds while summer is dedicated to shorebirds, terns, and seabirds.  Winter brings birds from the far north, some of which only irrupt every-other-year or even less often, so we birders really enjoy getting out to see what might have come in after each new blast of cold air.  Though we are still technically in autumn the weather of late has felt distinctly winterish and the birdlife has followed suit, which means that birders have regularly been checking in at Jones Beach to see what has shown up to keep us company through the long, cold, months of winter.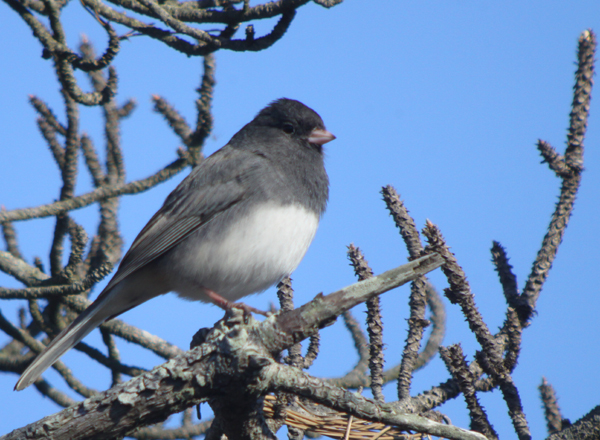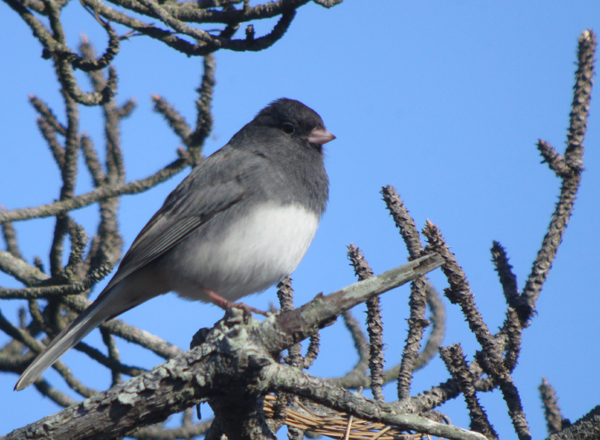 Dark-eyed "Slate-colored" Junco Junco hyemalis
Recent visits have been very productive, especially for "winter finches."  Winter finches are the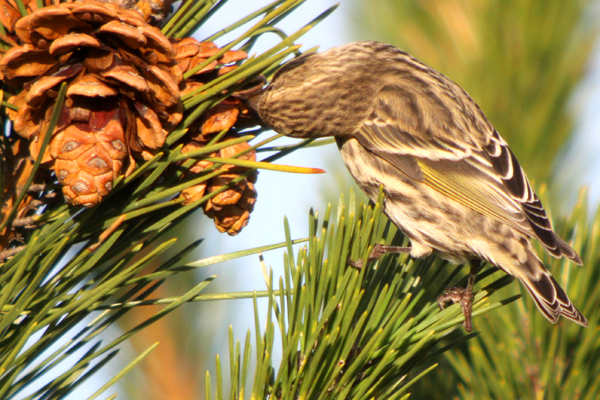 irruptive finches from the far north that show up in the mid-latitudes of the northern hemisphere on a semi-regular basis based mostly on their food supply.  Luckily for birders, Jones Beach has several stands of pine trees with fresh cones brimming with seeds, an invitation as attractive to birds as chocolate-covered bacon is to any right-thinking, non-vegetarian.  Instead of just flying by, crossbills, siskins, and other finches have been stopping in for snacks and wowing birders by allowing much better looks than we have a right to expect on barrier beaches.  Odd how something as trivial as the number of pine cones produced by some specific trees can influence how a couple dozen people spend their morning, but, well, that is birding.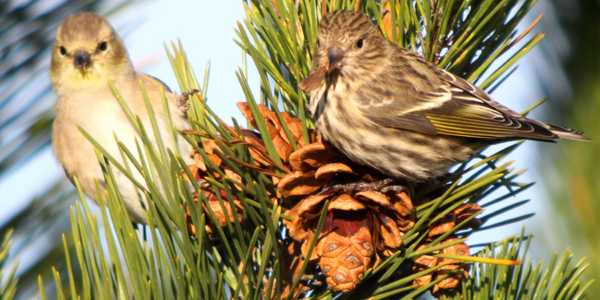 American Goldfinch Spinus tristis and Pine Siskin Carduelis pinus above and just a Pine Siskin below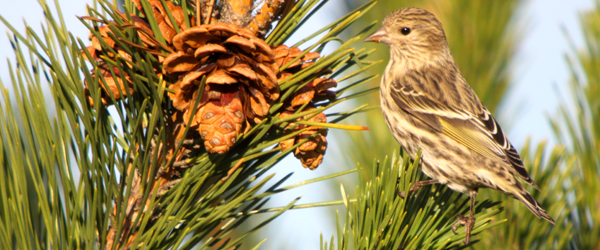 Of course, though we all pretend to be wowed by American Goldfinches and Pine Siskins, we birders are really there hoping for the crossbills.  Both White-winged Crossbill Loxia leucoptera and Red Crossbill Loxia curvirostra are real crowd-pleasers and the actual reason why many birders have been regularly searching the roadside margins at Jones Beach of late.  Though I have not personally come across the former some have been spotted in very small numbers.  Red Crossbill has been present as well, and one day a few of us were treated to very nice looks at a single male.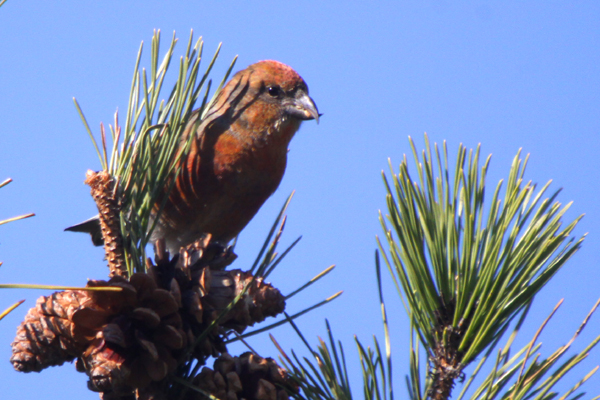 Red Crossbill at Jones Beach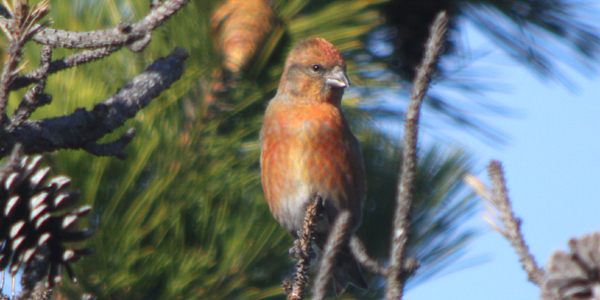 Of course, Jones Beach attracts far more than just pine-cone loving winter finches.  Many ducks, loons, grebes, and geese winter in the bay and in the surf and buntings and longspurs feed in the dunes and parking lots.  Some shorebirds winter as well, and this birder has been hoping for one of several species of owl to be found with no luck so far.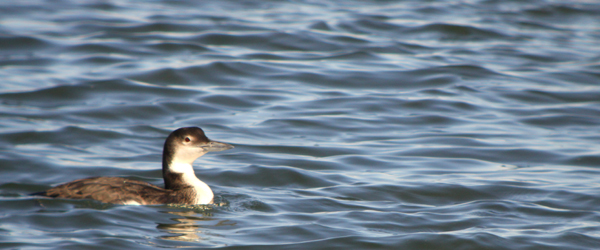 Common Loon Gavia immer above and Snow Buntings Plectrophenax nivalis below
Though we have moved the clocks back and it gets early at an absurd hour, the weather is getting colder and less hospitable, and the winter doldrums are upon us we birders always find a way to entertain ourselves.  Birds, after all, have no choice but to live out in the elements and we birders can at least try to keep up with them.  Here's hoping your winter is loaded with great winter birds, and, as for you southern hemisphere folks, do you happen to have a spare room?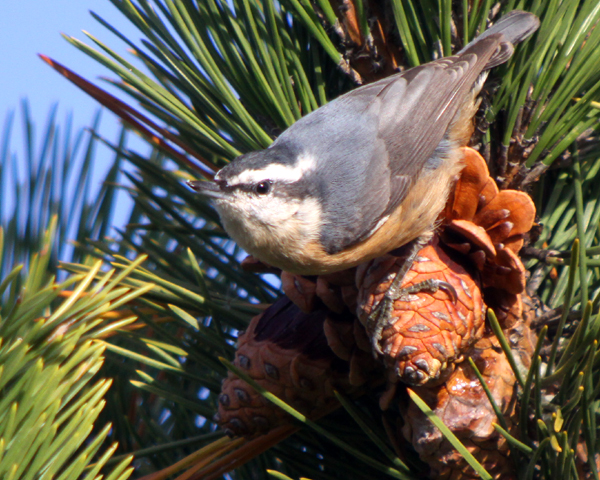 …