Before you continue reading, take one deep breath. Hold it in… now exhale. Did that feel good? I hope so, because you've just inhaled the last vapors of the pre-holiday season. Perhaps the drill is different where you live, but around these parts we're looking at turkeys and tinsel and festivities both forced and free from here on into January. So I hope you enjoyed your weekend! Increase your enjoyment by sharing your best bird of the weekend.
My friend Seth and I scoured Iroquois NWR and its surrounding area for some special winter birds that have been seen recently. No luck there, but we pulled plenty of satisfying sightings including many Northern Pintails. Corey, as usual, one-upped me by bagging an errant Eurasian Wigeon at Patchogue Lake in Suffolk County.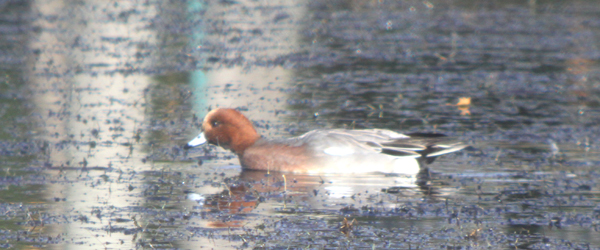 What was your best bird of the weekend? Tell us in the comments section about the rarest, loveliest, or most fascinating bird you observed. If you've blogged about your weekend experience, you should include a link in your comment.