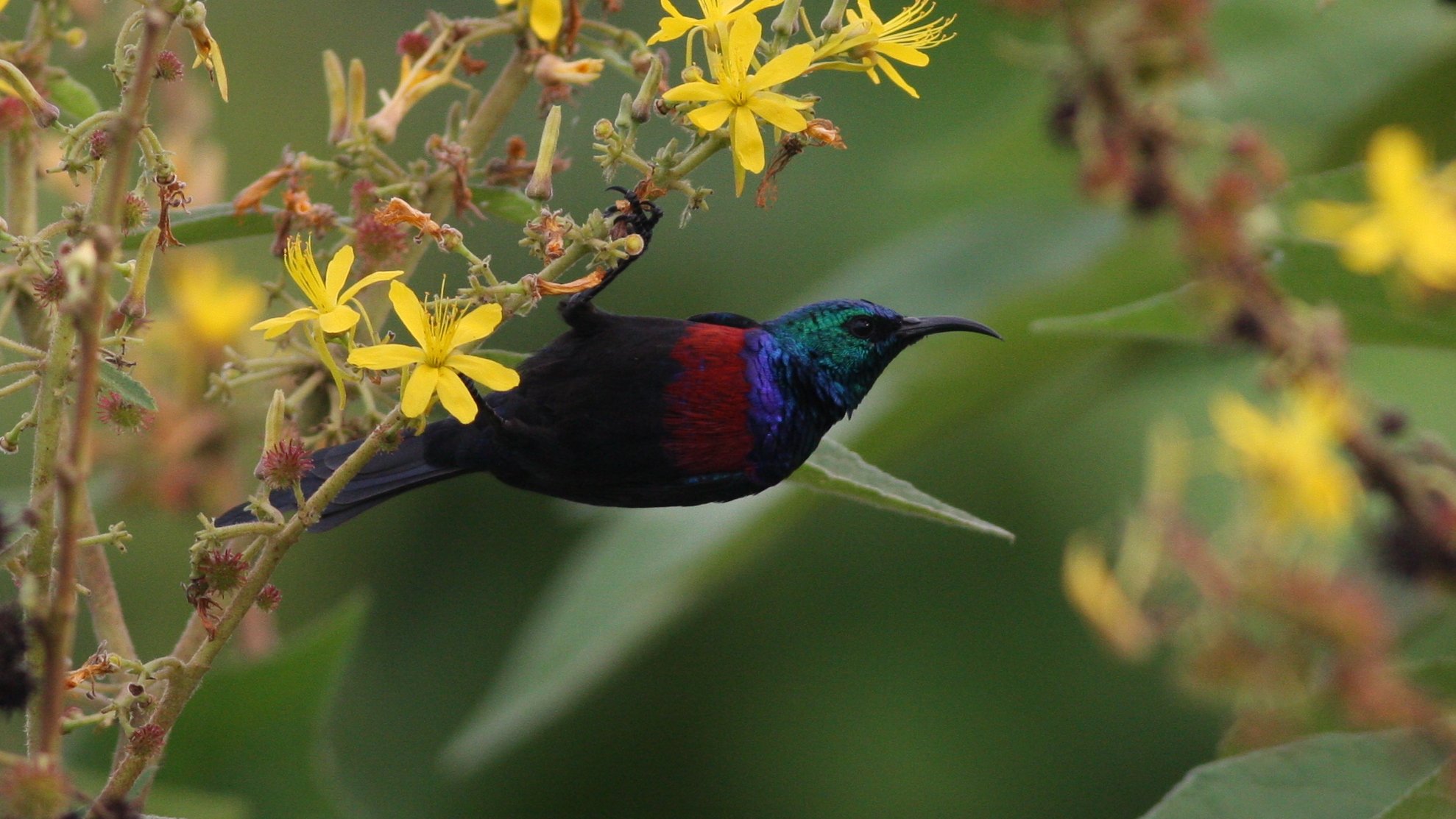 By the time this post publishes, I'll be on an airplane heading back to the United States following a truly remarkable two week visit to Uganda as part of a group of western birders visiting there to promote the inaugural African Birding Expo. In the days leading up to the Expo we've been touring the small East African nation, primarily visiting the big national parks in the south and west of the country looking for birds and other amazing wildlife. While Uganda does not have the international reputation of its neighbors Kenya and Tanzania, the experience there is no less extraordinary – and in many ways, particularly for the birder, it's even more so. The diversity of habitats in this country that is approximately the size of Oregon is particularly notable. While much of East Africa is deforested, Uganda retains its trees, particularly in places like Bwindi Inpenetrable and Kibale National Parks, two of the largest and most important expanses of forest in the region.
It's still hard for me to wrap my head around this trip, my first on a brand new continent. In the relatively brief period, my group had something on the order of 450 species. I, personally, had around 430. This is an overwhelming total and I'll likely be decompressing for some time. But in the meantime, here are a few of my favorite photos from the last couple weeks.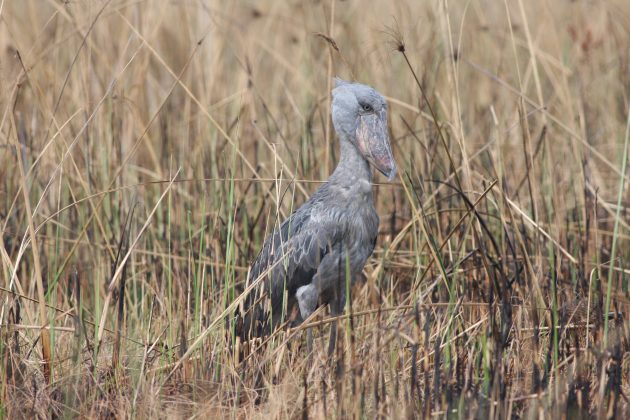 The enigmatic Shoebill is perhaps Uganda's most famous bird. The most reliable place to get it in the entire world is in the vast papyrus swamps of Mabamba, on the north shore of Lake Victoria outside of Entebbe. It took us a very long time to find this solitary individual (thankfully, there were many other great birds to see while we searched), but when we did find it we sat in awe. The bill is adapted for catching lungfish, and the bird is almost always found where lungfish are common. It is weird and wonderful.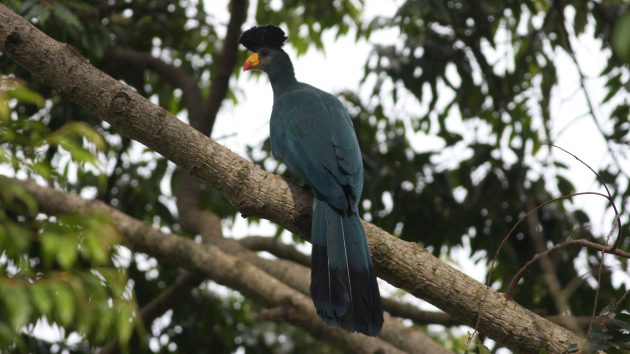 Great Blue Turaco is far too spectacular a bird to be as common as it is. It's a fun game for New World birders to find equivalents to many of the Old World bird families that we are unfamiliar with, but there is no equivalent to turacos. They bounce around limbs like jays and scurry like squirrels. In fact, let's just just go with "squirrel-jays", because that's pretty close.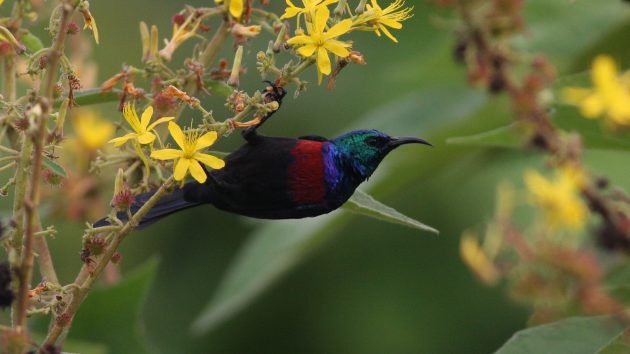 Sunbirds are hummingbird, I guess. They don't hover, which is admittedly cool, but they do come in a wide variety of shapes and colors and prefer to hang around flowering plants which seems to only enhance their beauty. This Red-chested Sunbird was among the most common species we encountered throughout the trip, and one of the most mid-bending.
African Finfoot is a strange grebe-y thing with bright red feet. From my friends who have visited African before, it is evidently a shy species that is very difficult to see well. At Lake Mburo National Park, we had a pair swimming alongside out boat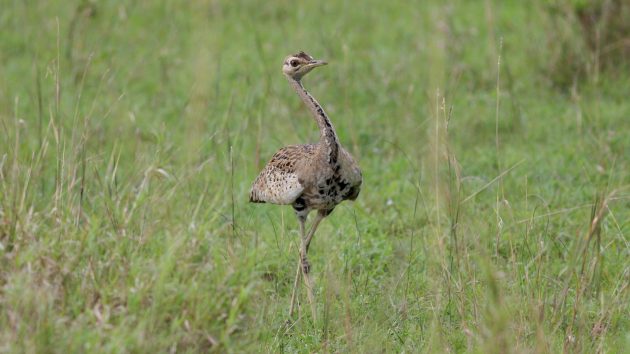 Bustards are another quintessential Old World family, with their deliberate gait, fat bodies and long, snaky necks. We were lucky to see Black-bellied Bustard ona couple occasions, including this female who stepped out of the grass in full view of our group for copious photos and gawking.
More to come as I law out the trip in my head better. Hope you come back!