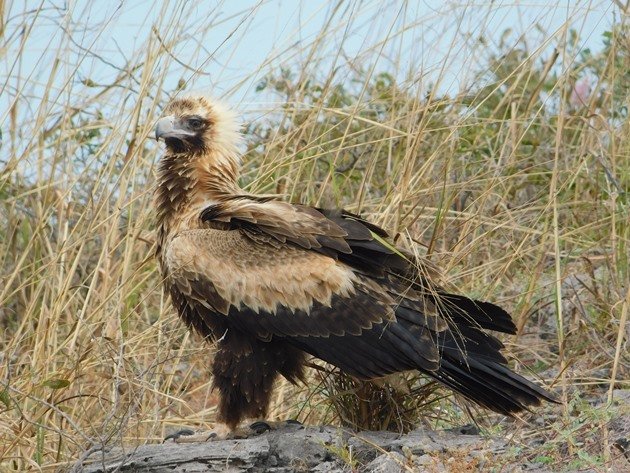 In April 2012 I wrote about A close encounter with a Wedge-tailed Eagle. I can't use that heading again! This time the Wedge-tailed Eagle was closer and only involved ourselves and no other creatures. We were walking to the beach along a track and we suddenly got "shadowed" by something very large. We soon realised a juvenile Wedge-tailed Eagle was coming in to land just in front of us. I really wasn't expecting it to land let alone give me a great opportunity to take some photos of its magnificent plumage and talons.
I took over forty photos of the juvenile Wedge-tailed Eagle and it is quite hard to decide which of them are the best. The features are just so incredible at this stage of development and they are such a huge bird. The wingspan is over two metres, so it is not a surprise that we were "shadowed" as it flew over us.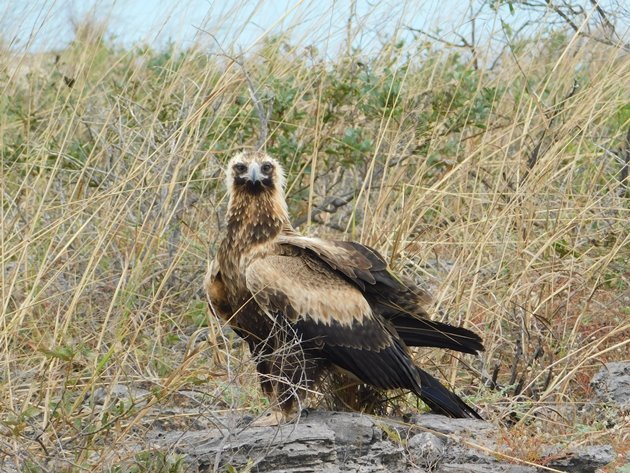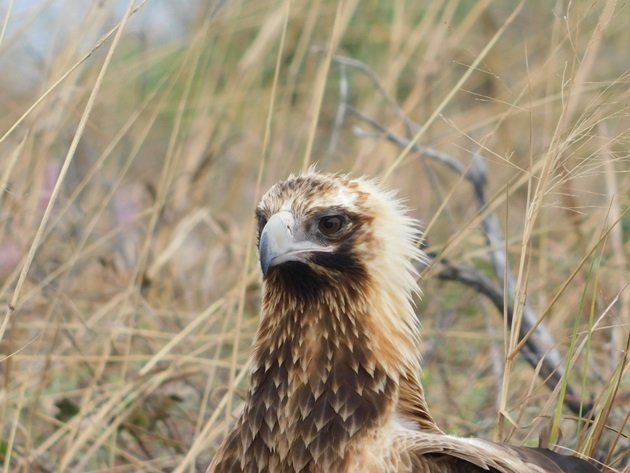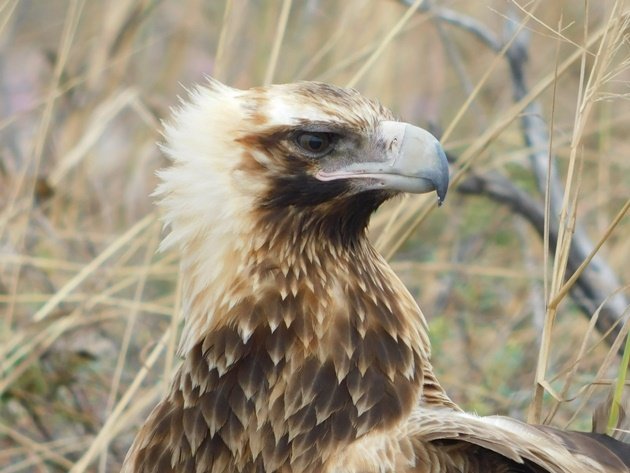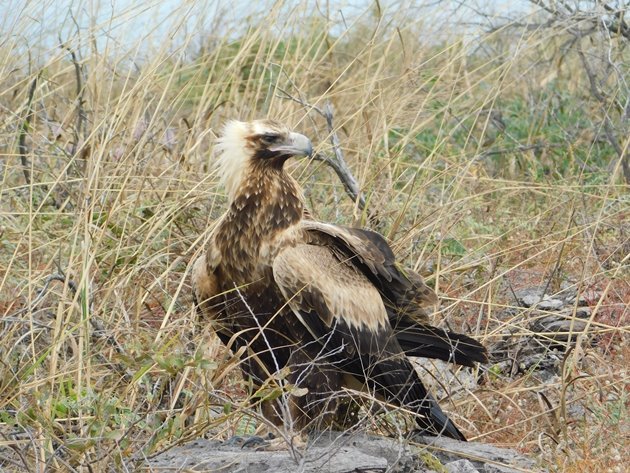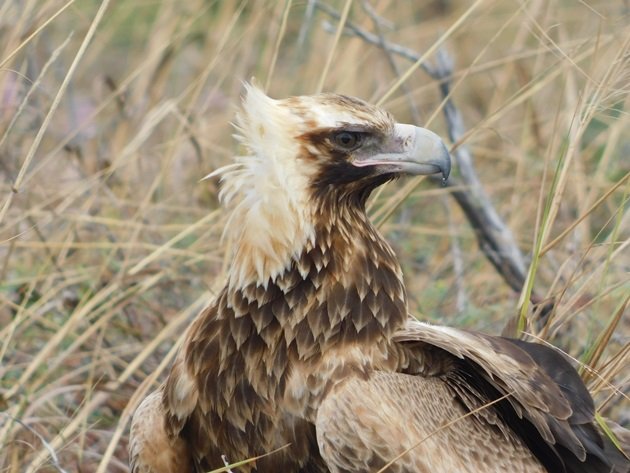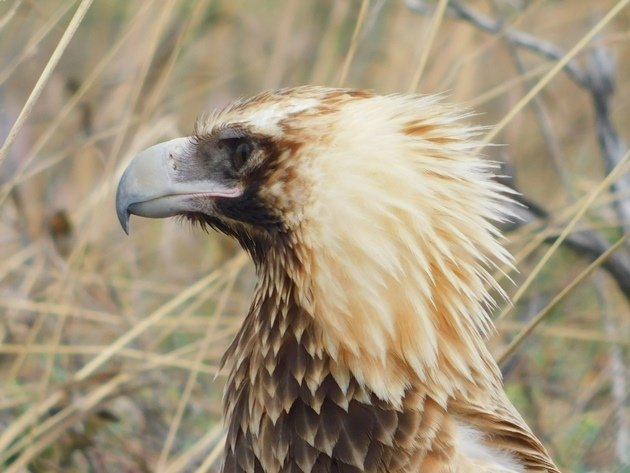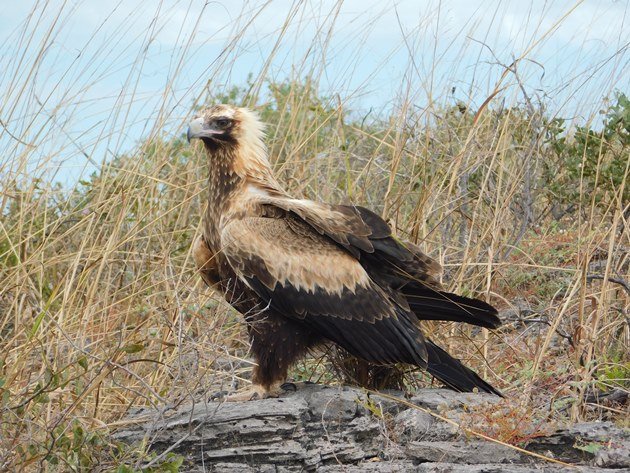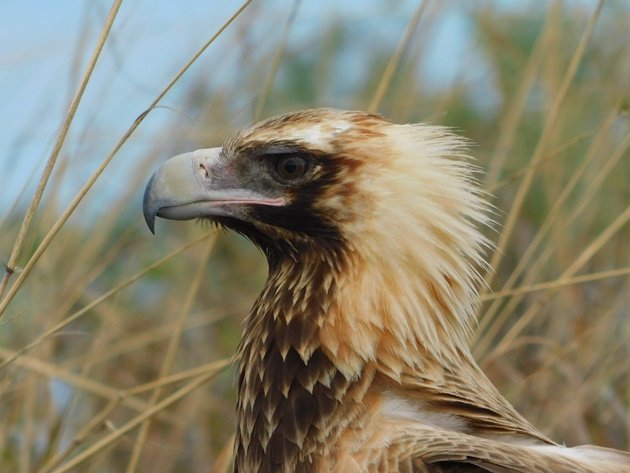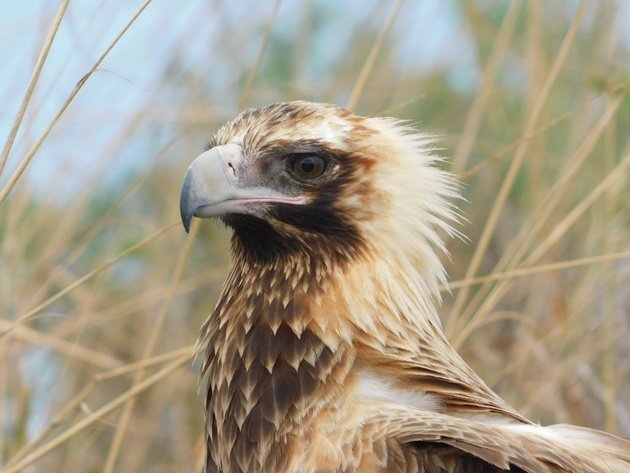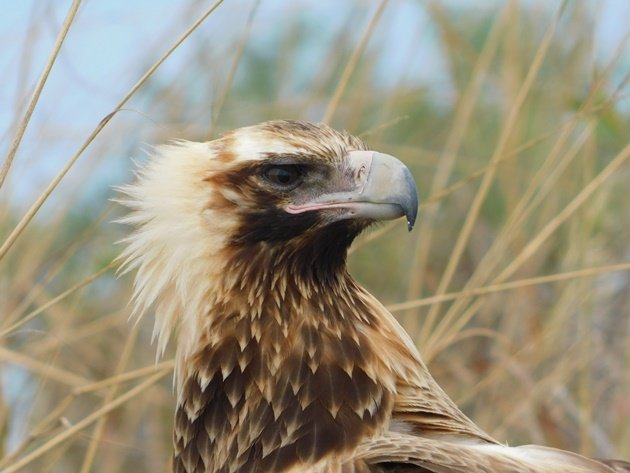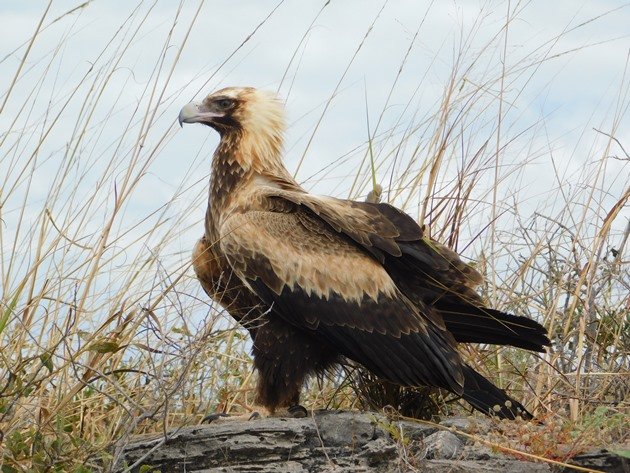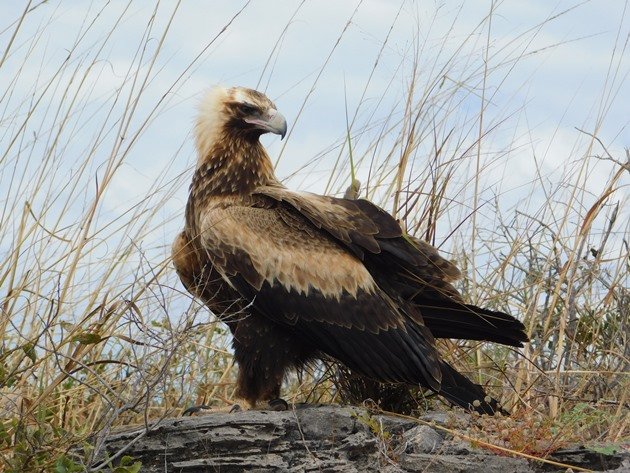 Juvenile Wedge-tailed Eagle
Wedge-tailed Eagles are excellent at cleaning up roadkill. They often choose to hold their ground when vehicles approach, so it is best to slow down. They tend to move away slightly and then as soon as you have gone by move straight back onto the carcass. Around the Kimberley it is usually wallabies that get hit on dusk and then between the Wedge-tailed Eagles, Black Kites and Whistling Kites the remains are soon gone.
When this Wedge-tailed Eagle took to the skies I managed a couple of photos and as you can see below the wings are very upturned during flight. Black-breasted Buzzards and White-bellied Sea-Eagles have a similar flight pattern.
Wedge-tailed Eagle in flight
The Wedge-tailed Eagle will gradually get darker plumage as it ages until it is almost black. There is definitely some beauty to the colouring of this species at this stage of their lives. What's not to love!?