In spring, crows and ravens get jealous of all the attention that wood-warblers receive from birders.  Sometimes the jealousy overwhelms their big corvid brains and they come up with crazy schemes to win the attention that they believe they deserve.  For example, Fish Crows will actually swoop in and eat warblers you are trying to watch.
Don't believe me?  Well, I managed to digiscope this behavior at Jamaica Bay this past Friday. Check it out!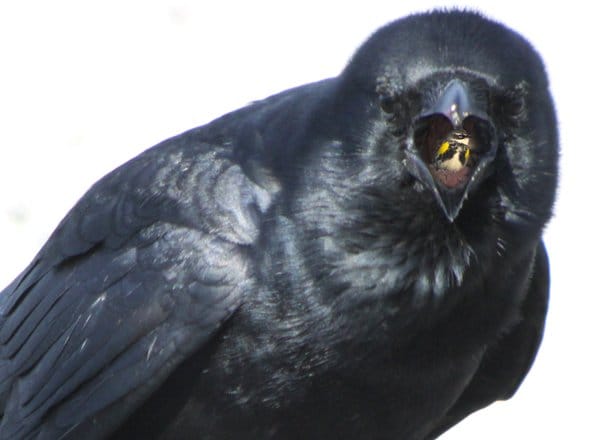 So, North American birders, help save a wood-warbler and boost the self-esteem of a corvid this spring by paying some attention to your local crows and ravens.  You, the wood-warblers, and the corvid will be glad you did!
…