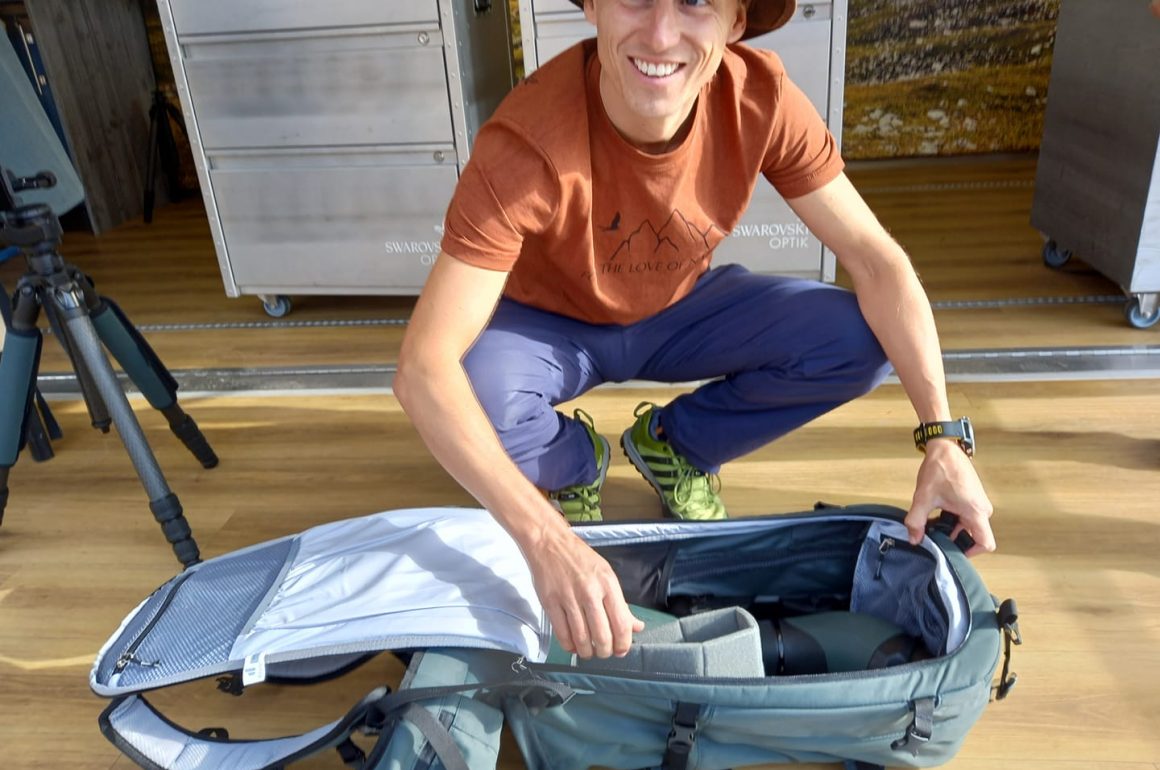 In my early birding years, rucksacks were of no importance and any could do. I would be leaving it behind anyway, in my kayak club, to continue birding with a paddle in my hands. Yet, as I started doing more land birding, I needed something a bit larger and sturdier.

In 2013, I wrote of my non-necessity checklist. Commenting on rucksack, I said "I have never found a rucksack that I would consider ideal, but in order to call it usable, it should have around 40 litres of capacity and that arched frame to push it away from one's back and allow the air to flow."

A year later I acquired a new scope – for the first time a scope that I almost always choose to carry with me, even when I can do without! Priced as a still-decent second-hand car, the new scope changed my rucksack criteria and needs. While the other equipment was allowed to do whatever it wanted as long as it stayed inside the rucksack, I started to hate having my scope flying from one side of my rucksack to another, totally unrestrained.

Hence, I considered two options: to sew two compression straps inside the main internal compartment or to get myself a camera rucksack which already has stuff like that. Yet, the first demanded skills, and the second demanded readiness to carry up to 3 extra kilograms (6.6 pounds) of padding inside a rucksack. Choosing which option would be better, for a while I did neither.

And then the Swarovski renewed the production of their BP Backpack 30 model. 30 stands for 30 litres, yet I have a similarly sized rucksack whose producers claim it has 40 litres of volume – I will never understand how they decide on the volume…


Actually, Swarovski ordered BP 30 from German rucksack specialist Deuter, sending them a request for a birding daypack accompanied with the list of the equipment that should firmly fit inside. And a birding rucksack it is, they thought of everything: from those scope straps inside to a very simple and elegant tripod-carry system, and from the upper pocket for your binoculars (so it does not end at the bottom and get hit every time you put your rucksack on the ground) to the air ventilation system along your spine and the hard bottom (to protect everything from hard blows).

BP 30 has zippers both in the front, like a standard rucksack, and in the back, like camera rucksacks. To strap my scope in comfortably ahead of the trip, I would open the back, but once in the field, to quickly take it out I would open the front zipper. Also, it comes with a hip belt, which I personally do not use, so I removed it, like I did from my other rucksacks. The only difference is, here it is possible to remove it without any damage, hence at some stage I can easily insert it back (in most other rucksacks I had to destroy the belt and throw it into rubbish afterwards).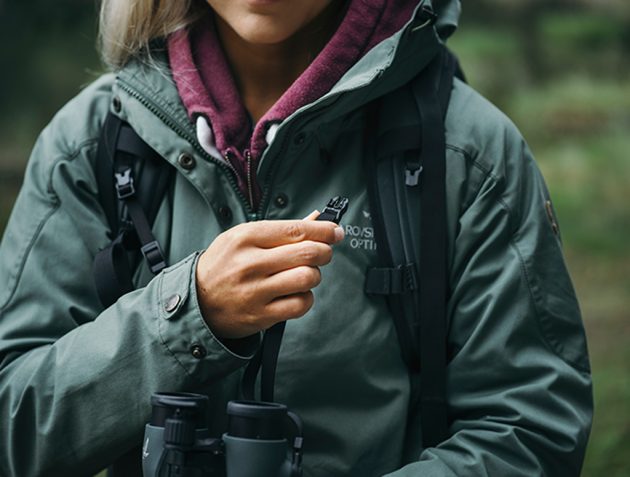 BP 30 has more useful options, e.g. to carry your binoculars not around your neck but comfortably strapped onto your shoulder straps (actually, this is envisioned only for newer Swarovski models that come with neck straps with pins, but with a simple addition of key rings onto existing straps it could be adapted to fit any binoculars).

Each BP Backpack 30 is made of 41 recycled PET 0.5 l bottles, and it comes with a life-long guarantee.

If it is so good, what are the cons? There could definitely be more pockets. The inside pockets are rather flat, so it makes it uncomfortable to push any thicker items inside, and practically there are no outer pockets, not even the already standard one for a water bottle.

Very quickly, BP 30 has changed some of my birding habits. Previously, for every trip I was packing birding equipment into my EDC daypack anew and taking it out afterwards. With BP 30, I started to keep the equipment in it, packed and ready all the time, the only thing left to add being my wallet.
Cover photo by Lucchini Marco
Photos (2) by Swarovski