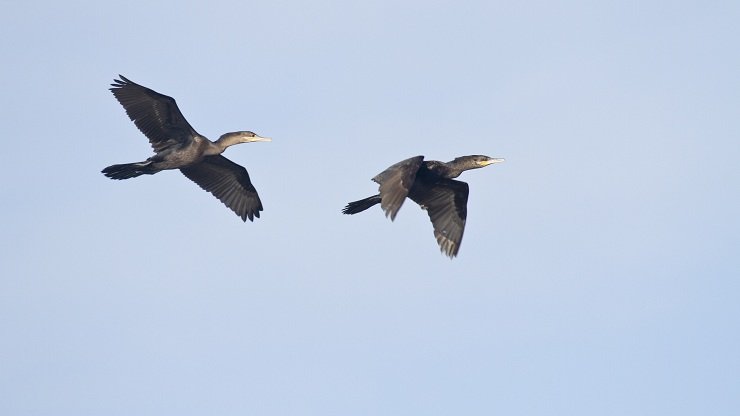 Faraaz Abdool is a freelance conservation and wildlife photographer and writer who specializes in birds and the issues they face worldwide. He graciously serves on the Trinidad and Tobago Bird Status and Distribution Committee (formerly the T&T Rare Birds Committee) and leads birding tours on both islands as well as in East Africa through Cisticola Tours Ltd. This is Faraaz's first (but certainly not last) contribution to 10,000 Birds:
Quiet mornings are the best, and this particular morning was decidedly sleepier than others. Even on the tiny island of Trinidad, with a population of one and a half million people it is quite rare to not encounter a relatively high level of vehicular traffic on any day, at any time. But most doors and windows were still shut, the lightening sky of the pre-dawn gradually illuminating the spic and span front yards on Christmas morning.
Although we don't have white Christmases on a tropical island, most folks spend long arduous hours in the days leading up to the holiday endlessly cleaning, painting and renovating. So it was no surprise that I was tearing through the roads leading to a small fishing village on Trinidad's west coast alone. Everyone already had all they needed for the special day, the hams, the traditional sorrel drink, the bottle of rum that was sitting all year waiting for such an occasion. Everyone except me. There was a report of a Curlew Sandpiper among the sea of other migratory peeps from the day before and this bird was all that was on my mind.
For anyone who knows anything about me, I have an extremely soft spot in my heart for shorebirds. And vultures – but the lottery of shorebird migration gifts an unrivalled level of excitement that renews itself each year. At this point, I had already seen most of the recorded shorebirds on our twin island nation, even flying north myself to get an eyeful of Purple Sandpipers. But this was different. Curlew Sandpipers aren't even from the New World and the only singular record thus far was in 2002.
The photographer within me had hoped for some form of golden sunrise, but thick clouds on the eastern horizon had other plans. Nevertheless, birder me feverishly scanned the mudflats. These intertidal zones were continuous rarity-generators, and I tried to not get myself too excited. A lone Great Blue Heron stood silently, uncommon as it was, it was not my target.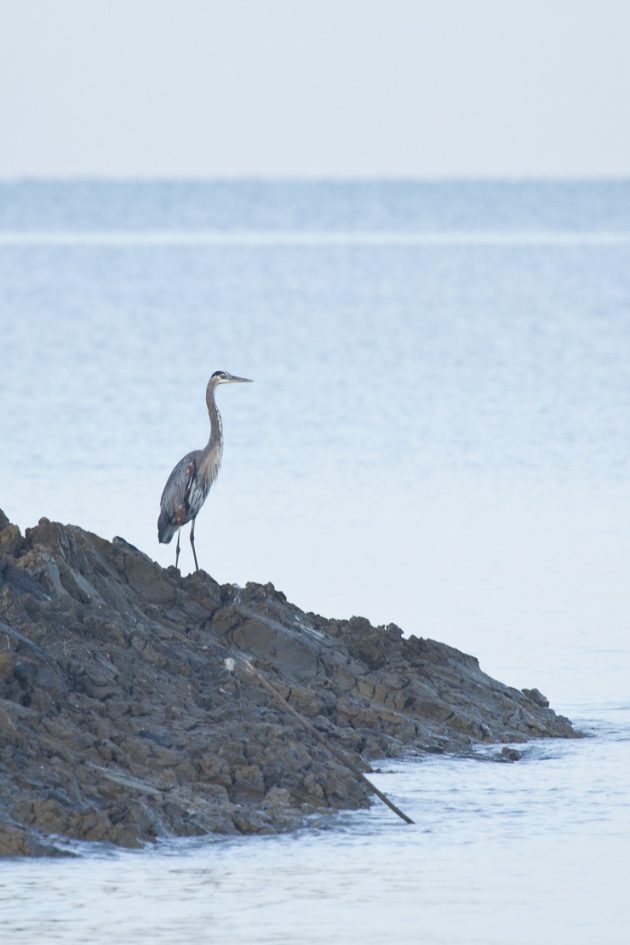 Even the birds seemed extra lazy on this morning. Without the sun's warming rays, Brown Pelicans, Laughing Gulls, Black Skimmers and the few Lesser Black-backed Gulls seemed reluctant to even stretch their wings or extend their necks.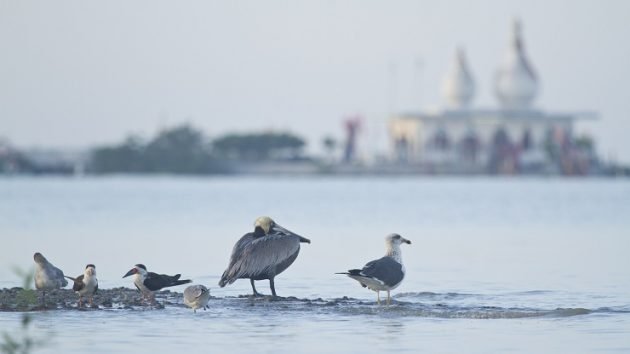 The Temple in the Sea at Waterloo, on Trinidad's west coast is a prime birding hotspot.
Another strange sight crossed my field of view – a Brown Booby. Exceedingly rare for this area of the island, this was an immature bird still in the process of figuring life out. We've all been there. Having seen countless Brown Boobies before, I returned to scanning the mudflats for that Curlew Sandpiper.
Brown Boobies are more often associated with deep, clear water and not shallow, silt-ridden intertidal zones
Eventually the sun peeked out for a quick minute, lighting up the yellow legs of a tiny Least Sandpiper. Before long, it was back shrouded behind thick, grey clouds again, and a little rain began to drizzle. The usual suspects started to become emboldened by me ignoring them, Snowy Egrets and Little Blue Herons edged closer to my prone (and cramping) self, the birds following tiny fish that were in turn following the rising tide.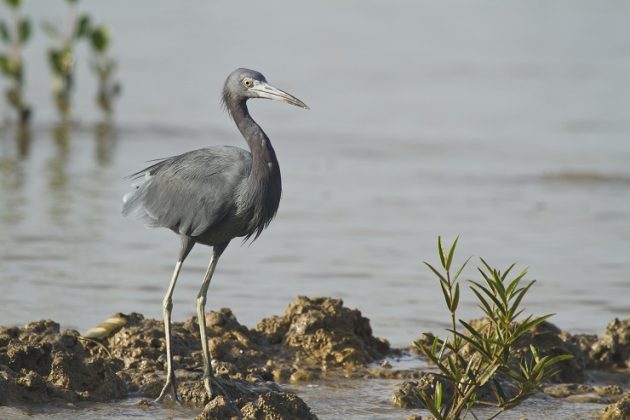 Little Blue Heron 
In the end, I scored excellent looks at some common species, gained some extra mosquito bites but thankfully didn't lose a boot in the soft mud in pursuit of a vagrant peep that chose not to grant me that Christmas wish.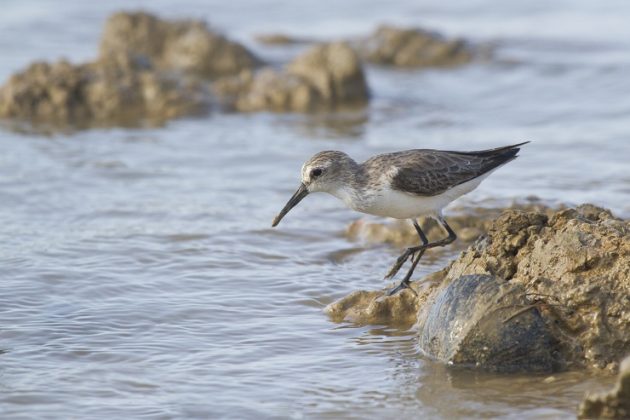 Many a Western Sandpiper made my heart race.
Although this story lacks a fairytale happy ending so typical of this time of year, I must mention that I did manage to score a couple excellent looks at Curlew Sandpipers some years later, halfway around the world. Blind patience, perhaps the most understated tool of a birder's arsenal.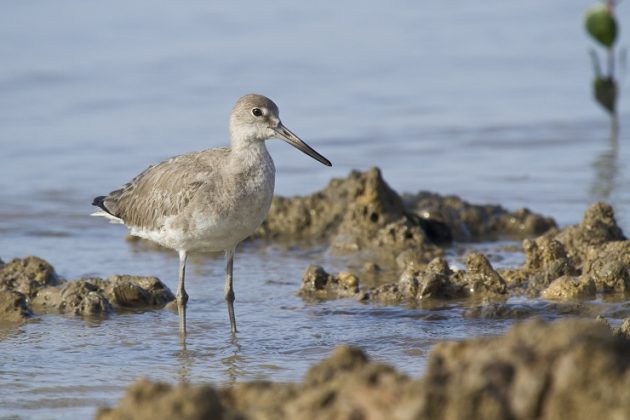 Willet