Any day that includes a sighting of a Red Knot is a good day for a birder.  The bird we see in the northeastern United States, the rufa subspecies, is declining rapidly, "from a high count of 95,000 in the 80s and 90s to fewer than 10,000 earlier this year."  Fortunately for both the birds and birders, the Red Knot is getting fast-tracked to Endangered Species protection.  Let's hope that the bird gets protected quickly and that the remarkably rapid decline is halted and reversed.
While a salmon-colored, breeding-plumaged Red Knot is pretty easy to identify, basic-plumaged birds can temporarily throw a birder for a loop.  If you find yourself wondering what that bland bird crouching on the mudflat is you likely are looking at Calidris canutus lacking its breeding finery.  What exactly does a Red Knot in basic plumage look like?  Scroll through the following gallery so when a bland ol' Red Knot crosses your path you will know what you are looking at!
All of the following images were taken through my digiscoping rig on the mudflats at Cupsogue Beach County Park in late June of this year.  The first one has a larger version that you can access by clicking it.  Enjoy!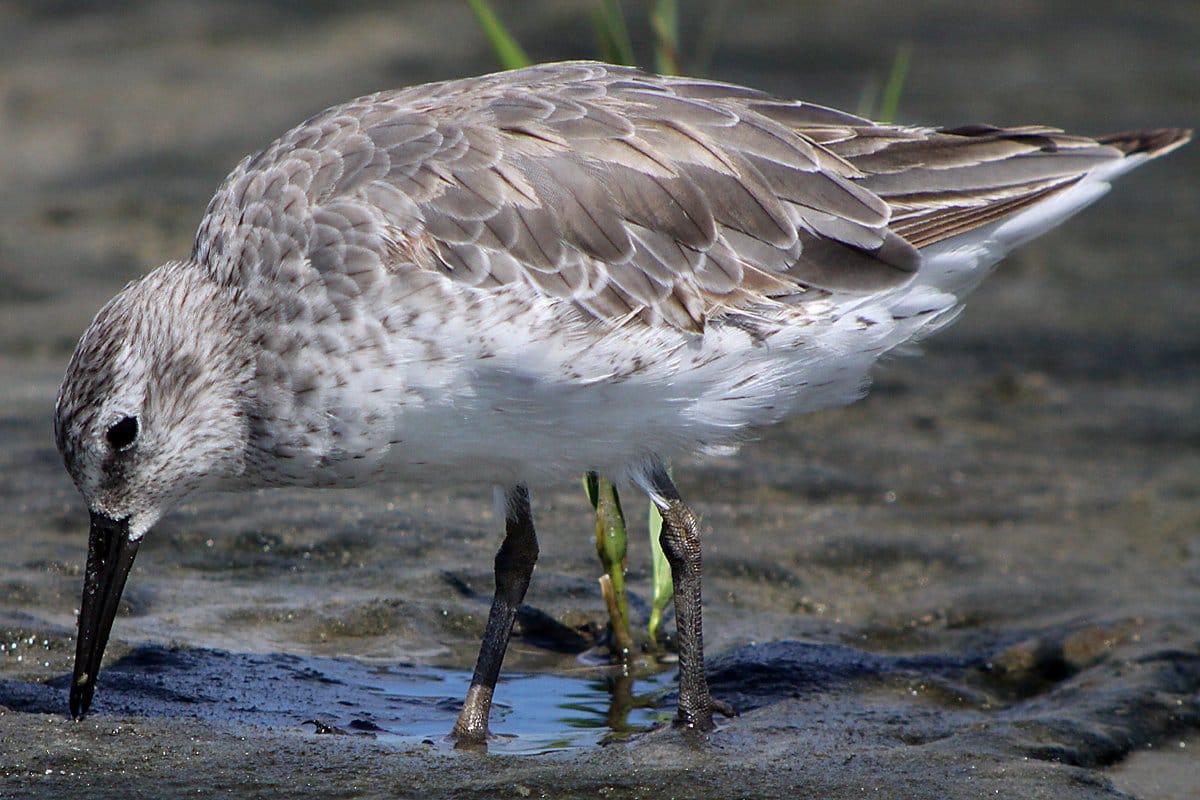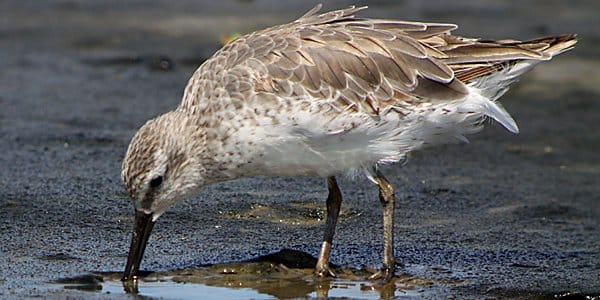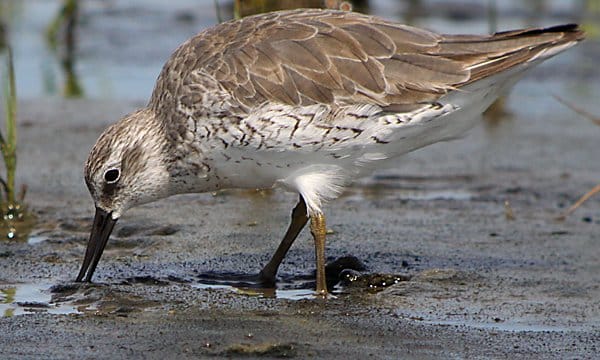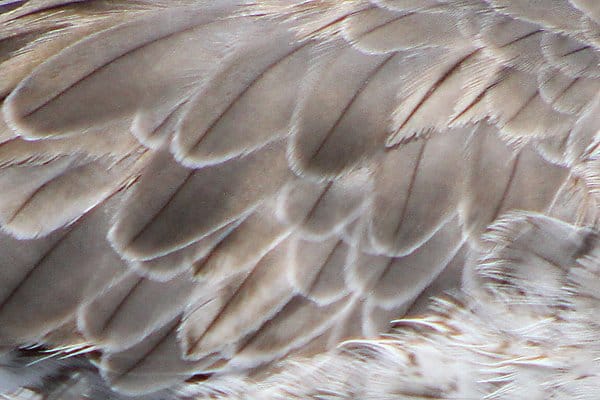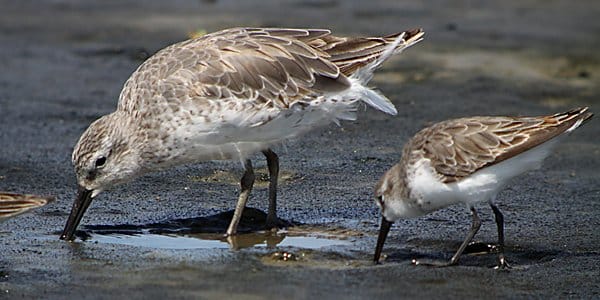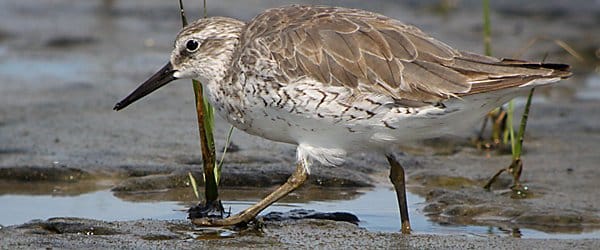 This post has been submitted to Bird Photography Weekly #155. Go check it out!
If you liked this post and want to see more great images of birds make sure to check out 10,000 Clicks, our big (and growing) page of galleries here at 10,000 Birds.
…