In New York City the heat hits you in the gut when you leave the comfort of an air conditioned building, forcing you to blow from your lungs the last of your artificially cooled air.  Your next breath feels like a a burst of greasy, gritty fire in your chest and the sweat is already beading on your forehead.  If you are on the sunny side of the street you quickly cross over to the shady side but find no succor there; even in the shade the ambient heat being radiated by the acres of pavement makes you wilt. The air is thick enough to swim through and it wraps itself around you until you feel like you are being hugged by a sweaty sumo wrestler.  After ten minutes you intimately understand terms like sunstroke and heat exhaustion.  Woe unto you if you must descend into the subway system; the darkest and deepest depths of hell could be no hotter and the train can never arrive soon enough.  Summer in New York City is, to put it simply, a horrific experience.
The absurd heat and humidity is not reserved for New York City. This week large swaths of the United States and Canada are in the midst of a heat wave.  Here at 10,000 Birds we feel it is our civic duty to help those of you suffering from an excess of warmth to cool off.  Here, then, are some images from old winter birding excursions that will hopefully help you beat the heat.  Clicking on the images will take you to the blog post from which they come.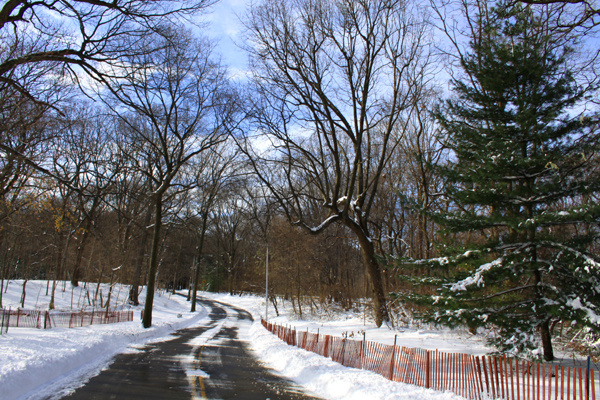 winter in Forest Park, Queens, NY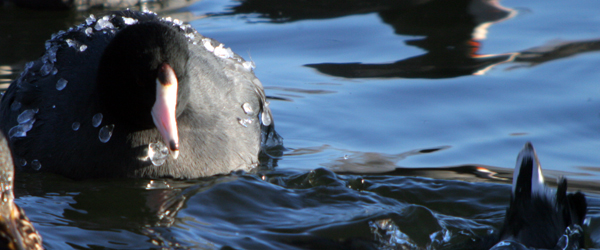 iced American Coot in Prospect Park, Brooklyn, NY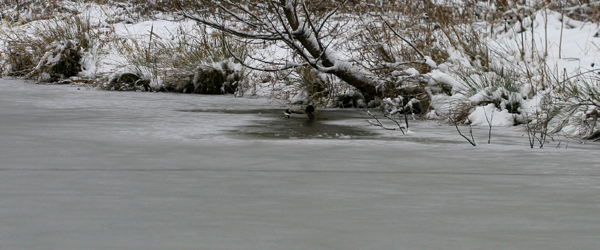 very cold and lonely Mallard on Strack Pond in Forest Park, Queens, NY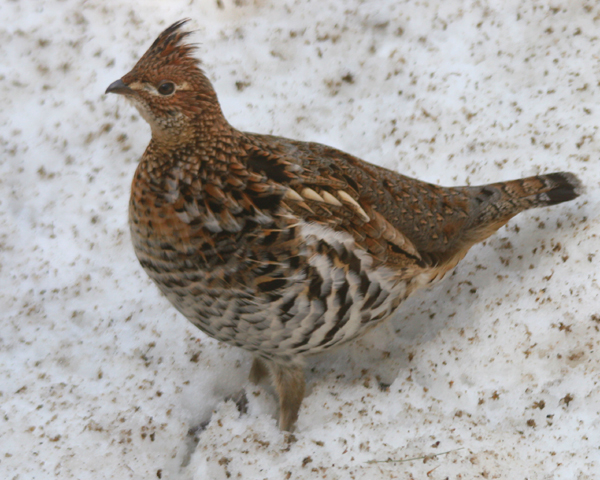 Ruffed Grouse in a snowbank in the Adirondack Mountains of New York
Stay cool 10,000 Birds readers!  And, never fear, soon enough the snow will be flying and you'll be wishing for the heat of summer!