Saturday was a day for birding.  I've already shared my experience with the cooperative Yellow-bellied Sapsucker, but that was far from the only bird that crossed my path in Prospect Park that day.  When I first got off the F train just outside of the southwestern corner of the park I headed straight across the southern edge of the park to the lake where it is well known that waterfowl gather for the food that random people bring to them.  The serious cold we've experienced of late had reduced the open water on the south shore of the lake to a tiny circle and left the birds (mostly American Coots) packed tightly together.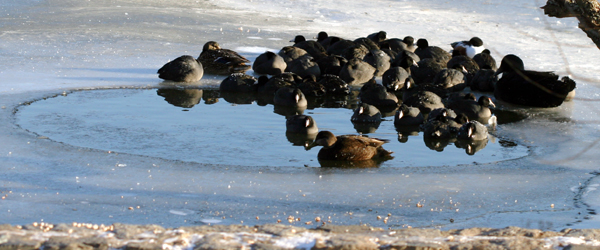 How cold was it?  Cold enough to ice a coot!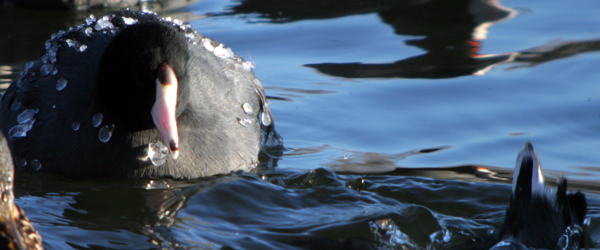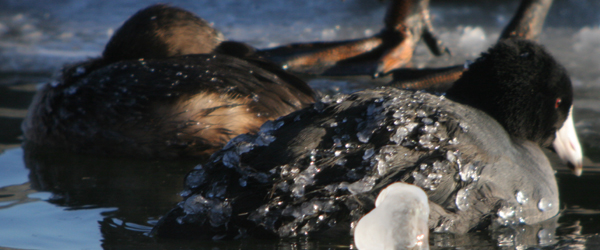 It was way too cold.  And, while coots and shovelers are fun to see, the array of feeder birds that show up at the Prospect Park feeding station were awaiting my arrival.  So, not wanting to leave the lovely feeder birds unphotographed, I lugged my digiscoping gear north to the feeders.  The bird numbers and variety were wonderful!  Red and White-breasted Nuthatches, Mourning Doves, House Finches, American Goldfinches, Northern Cardinals, Downy Woodpeckers, Black-capped Chickadees, Tufted Titmice, White-throated, Fox, and Song Sparrows, Dark-eyed Juncos, Blue Jays, and Red-bellied Woodpeckers all came to feeders while I tried to keep up, wildly swinging my digiscoping rig around and focusing furiously.  Below are some of my favorite shots taken while watching the feeders.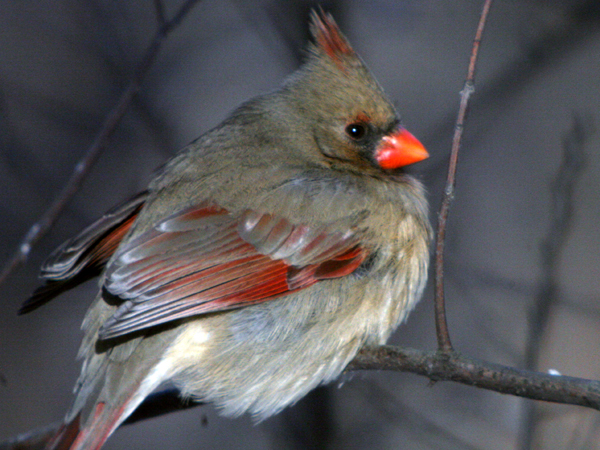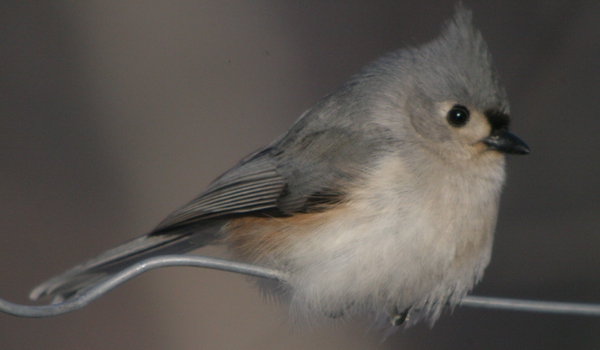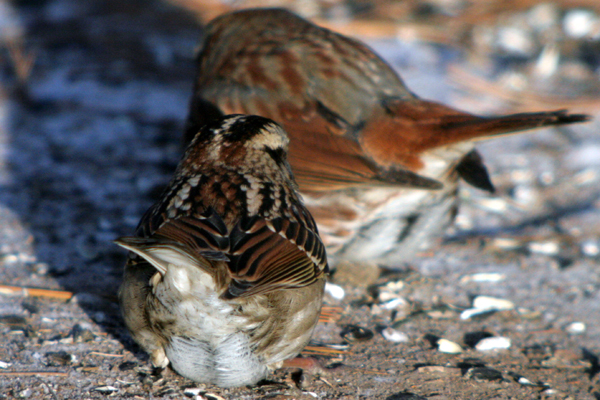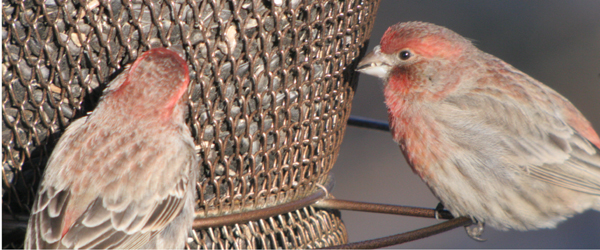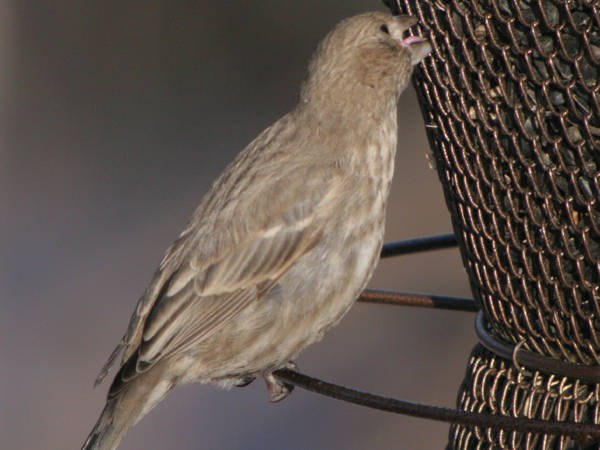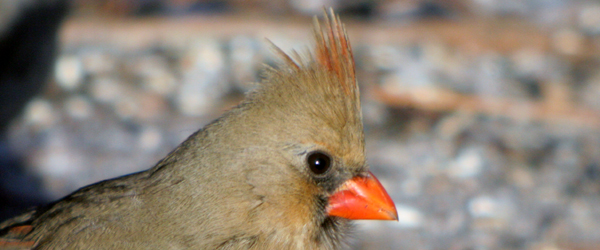 I was especially pleased to get the female cardinal shots as they go nicely with the shots of a male I got the other day.  It wasn't too long before my friend Pam caught up to me, and, after showing her the sapsucker and pointing out some of the feeder birds we walked back across the park and out into the streets to find a breakfast place.  On the way a Sharp-shinned Hawk blew by and we spotted a perched Red-tailed Hawk which I would certainly have liked to digiscope but it was screened by branches.  Prospect Park was only the first part of the birding day though…stay tuned for our quest for Monk Parakeets.