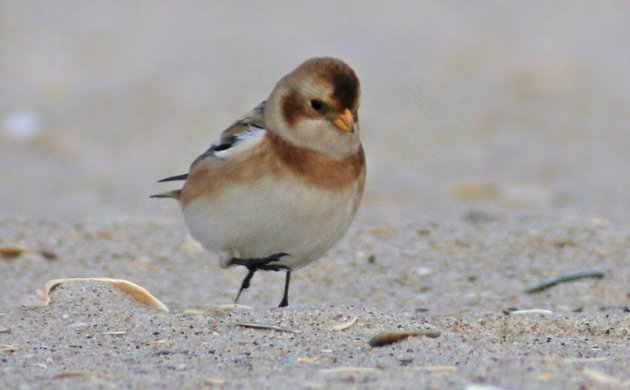 Winter doesn't officially begin for a few weeks yet, but the birds this far north don't seem to care about the calendar. We're seeing all manner of seasonal specialty roll into Rochester. What are you seeing?
When I lived in NYC, I couldn't avoid spotting Hooded Mergansers, even at the local ponds. Now that I'm in the Finger Lakes region, I can't even chase them down. However, my Hooded Merg luck finally turned when I least expected it: while visiting friends on Conesus Lake. Finally! Corey's Best Bird of the Weekend was a difficult decision, as he saw several special birds. But having a flock of Snow Buntings land on the beach in front of him and forage without a care in the world was a nice experience so they take the prize for Corey this week.
How about you? What was your best bird of the weekend? Tell us in the comments section about the rarest, loveliest, or most fascinating bird you observed. If you've blogged about your weekend experience, you should include a link in your comment.