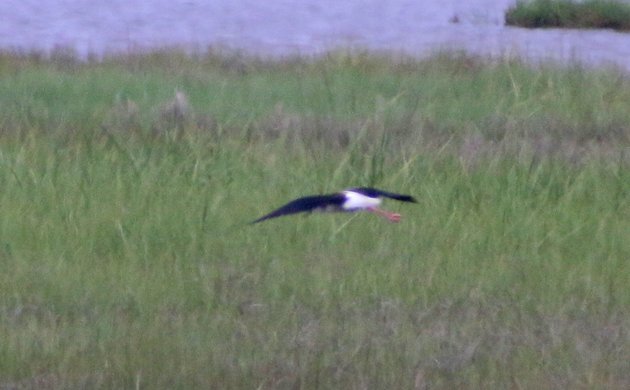 May may take honors for the month most of us think of when migration is mentioned, but that doesn't mean that other months don't have their charms. June in the Northern Hemisphere brings birds on their breeding grounds, some still frisky and others settled down taking care of their chicks. From a birding perspective, this month offers an abundance of excitement.
I experienced some of my best birding in a long time as I explored some new trails at my mother-in-law's rural Pennsylvania home. Lots of breeding songbirds live in those gorgeous woods, including several Hooded Warblers! Corey had a lot of birds to choose from as his Best Bird of the Weekend from a Red-necked Phalarope at Jamaica Bay to a Brewster's Warbler at Sterling Forest. But despite seeing Golden-winged Warbler, Saltmarsh Sparrow, Yellow-throated Warbler, Piping Plover, Cerulean Warbler, Yellow-billed Cuckoo, and a whole host of other good birds he decided his Best Bird of the Weekend was the Black-necked Stilt that has returned to Suffolk County for the second consecutive year in the same marsh, only the second he's ever seen in New York. What a weekend!
How about you? What was your best bird of the weekend? Tell us in the comments section about the rarest, loveliest, or most fascinating bird you observed. If you've blogged about your weekend experience, you should include a link in your comment.