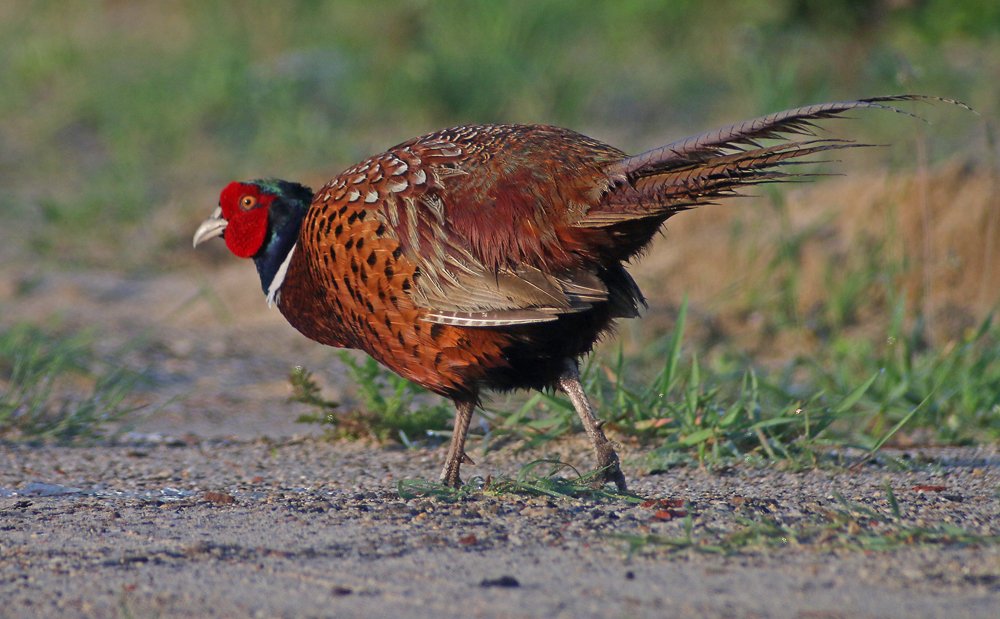 Another birdy weekend (YMMV) has come and gone. Did you make the most of it?
As promised, I ventured out into the lush and lovely managed wilds of Mendon Ponds Park and brought home–in a visual sense only–the Black-billed Cuckoo I promised you. Actually, I got pretty lucky that the bird called in my vicinity, as better birders than I had worse cuckoo luck that morning. Corey didn't have a great weekend's birding but he did enjoy two male Ring-necked Pheasants in the early morning light out in the scrub habitat in the Rockaway Peninsula. So, for perhaps the first time ever, Corey has chosen an introduced species as his Best Bird of the Weekend.
How about you? What was your best bird of the weekend? Tell us in the comments section about the rarest, loveliest, or most fascinating bird you observed. If you've blogged about your weekend experience, you should include a link in your comment.