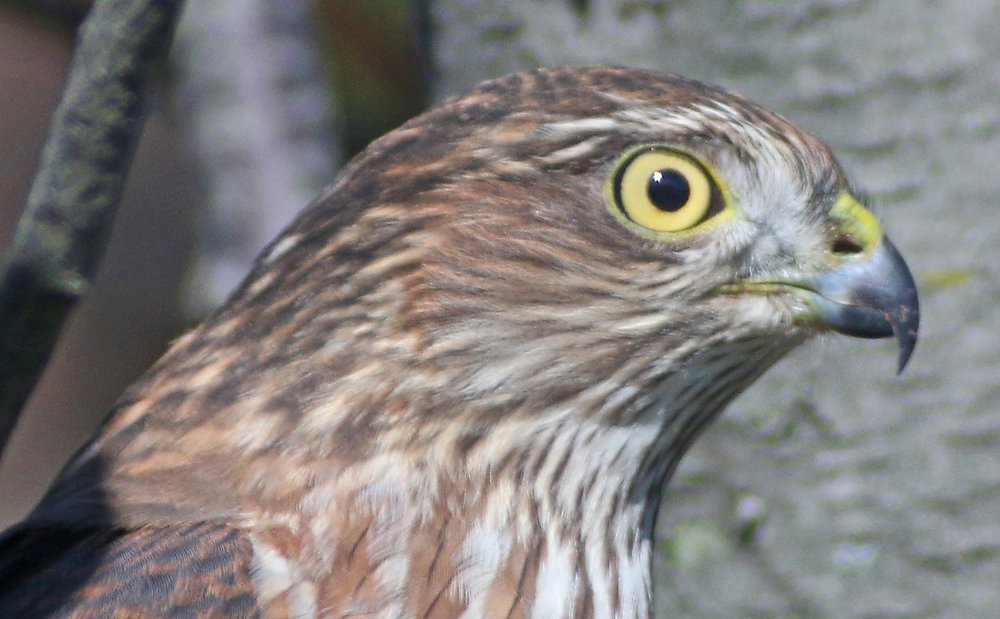 Have you ever had one of those weekends where every project you took on failed, perhaps spectacularly? Some weeks, Monday feels more like a respite than a burden.
At least I didn't have to travel far for great birds; my whole family thrilled to the sight of an adult Sharp-shinned Hawk chowing down on an unspecified rodent in our yard. Corey enjoyed his weekend at his parents' house in the Hudson Valley though he didn't see too many birds. Of those he did see, he most enjoyed the flyover Pileated Woodpecker in his hometown, a treat for a resident of New York City, and Corey's Best Bird of the Weekend.
How about you? What was your best bird of the weekend? Tell us in the comments section about the rarest, loveliest, or most fascinating bird you observed. If you've blogged about your weekend experience, you should include a link in your comment.