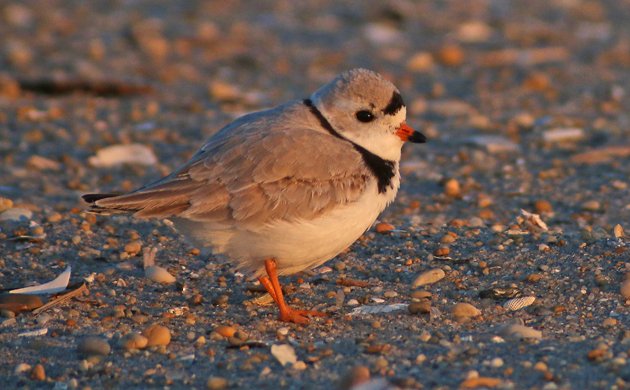 Given the countless hordes of birds traveling over immeasurable distances during extended migratory periods, every weekend promises delights for some segment of the global birding population. Yet, odds also allow for the possibility that nothing new might fly into your particular airspace. If that describes your weekend, join the club!
As my daughter and I were driving this weekend, we spotted a bird so big and black that we had to pop a U-turn to check it out. I was quite pleased that Ivy was quite pleased by the presence of a Raven. Corey had a relatively easy time deciding on his Best Bird of the Weekend. A visit out to the Rockaway peninsula in Queens netted him his first three Piping Plovers of the year, easily better than his first Laughing Gulls of the year. The one above was most cooperative and is Corey's Best Bird of the Weekend.
How about you? What was your best bird of the weekend? Tell us in the comments section about the rarest, loveliest, or most fascinating bird you observed. If you've blogged about your weekend experience, you should include a link in your comment.