October in the Northern Hemisphere is slinking into November under cover of encroaching darkness. Begin bracing yourself for winter birding, unless you're south of the equator, in which case get ready for long days. Once migration tails off, all you'll be left with are seasonal residents. For now, though, surprises still abound. What have you seen? Step right up and share your best bird of the weekend.
My best birds of the weekend were Golden-crowned Kinglets zipping around while the kids and I hiked around Corbett's Glen in Brighton. Corey's was, if you don't count a third visit to see that Manhattan Prothonotary Warbler, a relatively cooperative Blue Jay in Kissena Park on Saturday.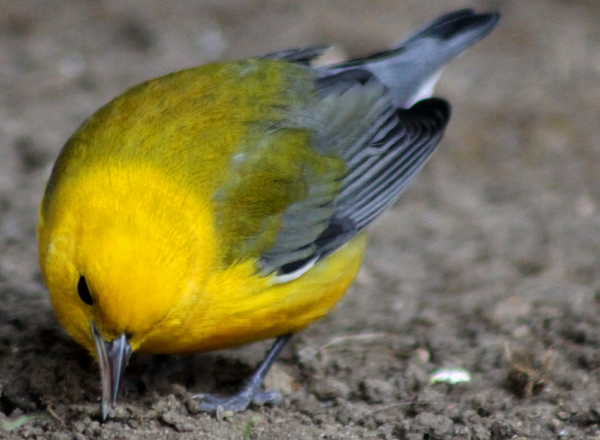 What was your best bird of the weekend? Tell us in the comments section about the rarest, loveliest, or most fascinating bird you observed.  If you've blogged about your weekend experience, you should include a link in your comment.