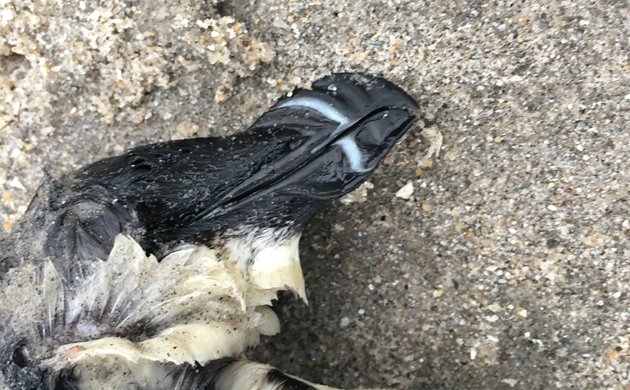 The second weekend of February offers much to bird lovers and love birds alike. Hope you made the best of it!
We birders tend to be excellent at making the best of what others might consider bad situations. For example, when life gives me hundreds of boring gulls, I try to make at least one of them a less boring gull. I thought I'd have to settle for a surprising number of Great Black-backed Gulls amidst flocks of Ring-billed, but for once in a very, very long time, I pulled a white-winged gull out of that flock. My BBOTW was definitely that Iceland Gull. we birders Corey's Best Bird of the Weekend was a pleasant surprise. He and his friend Sean were birding Breezy Point on Sunday morning and were intrigued to find a dead Razorbill washed up on the beach. That was cool if a bit depressing. Fortunately, they lucked out and found a live Razorbill feeding by the jetty at the tip of the point. This bird was not only alive but close enough that Corey managed a recognizable iPhone image, a good thing because fear of precipitation had Corey leaving his camera in the car.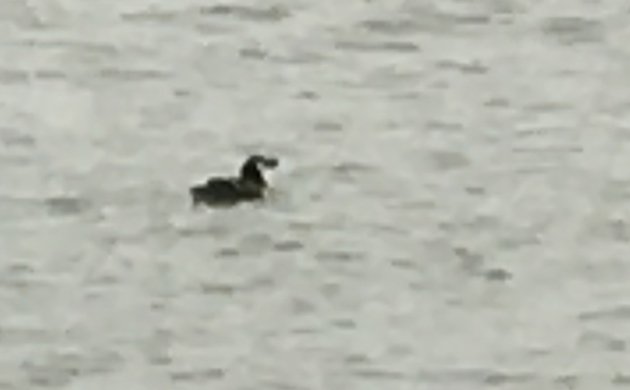 How about you? What was your best bird of the weekend? Tell us in the comments section about the rarest, loveliest, or most fascinating bird you observed. If you've blogged about your weekend experience, you should include a link in your comment.