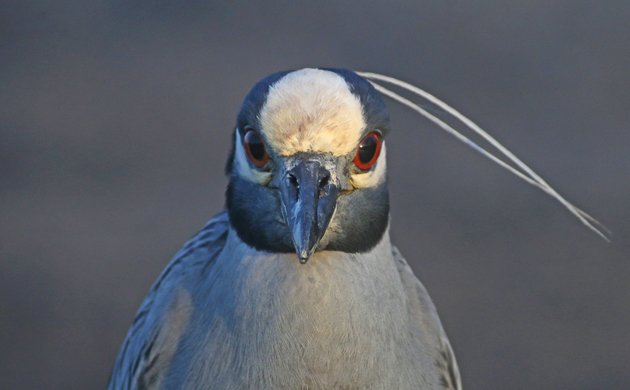 Early June in these parts still holds the promise of late migrants but basically showcases the next couple of months of local trip lists. What does June birding look like where you live?
I explored Lucien Morin Park for the first time this weekend. This gorgeous forest at the southern tip of Irondequoit Bay is positively filthy with Yellow Warblers and Eastern Pewees, but I was most pleased by a pair of House Wrens caring for a brood in their birdhouse. Corey's Best Bird of the Weekend was a Yellow-crowned Night-Heron that took its time drinking water from a puddle while Corey contentedly clicked away on his digiscoping rig while comfortably ensconced in the driver's seat of his car. It's nice when a bird let's you be close without showing signs of being stressed and even nicer when you can stress Jochen about a heron he has still never seen!
How about you? What was your best bird of the weekend? Tell us in the comments section about the rarest, loveliest, or most fascinating bird you observed. If you've blogged about your weekend experience, you should include a link in your comment.