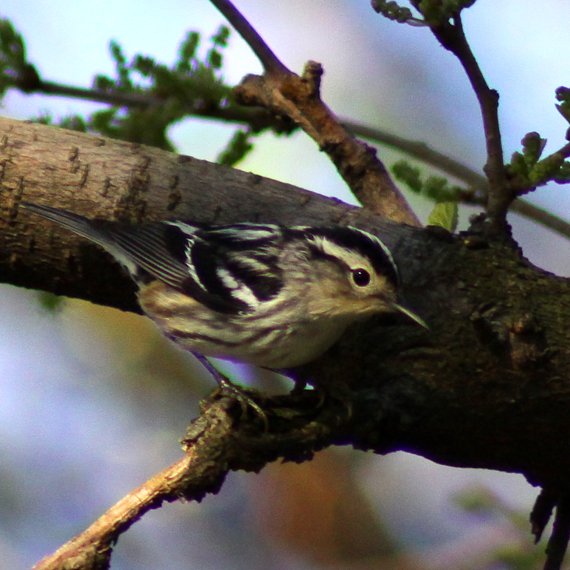 What's so great about April? A better question might be to ask what isn't great about April. This month introduces change for the better, movement from one state to another, and a season that unfolds magically week after week. Also lots of birthdays in my family, which is cool. And also birds, also cool!
I finally got my eyes on my first Eastern Phoebe of the year, pumping that tail in the cold spring sunshine. Corey's Best Bird of the Weekend was his first Black-and-White Warbler of the year, carefully searching every crevice in the bark of a large oak tree in Forest Park.
How about you? What was your best bird of the weekend? Tell us in the comments section about the rarest, loveliest, or most fascinating bird you observed. If you've blogged about your weekend experience, you should include a link in your comment.