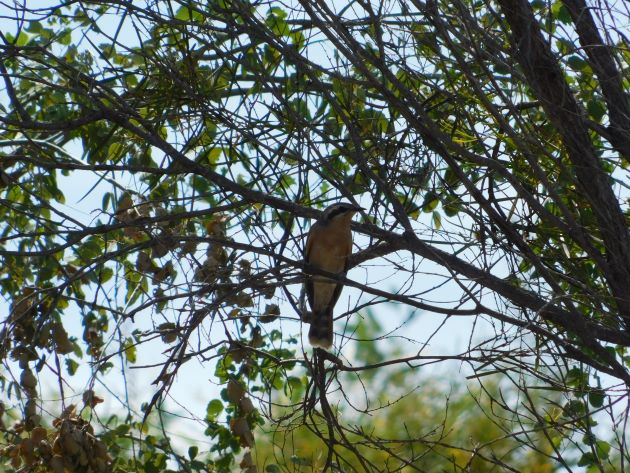 Black-eared Cuckoos – Chrysococcyx osculans are one of the smaller Cuckoos in Australia and a Cuckoo species that I have not had much of an opportunity to photograph. I have photographed the Pallid Cuckoos that like to eat the Processionary Caterpillars and the Brush Cuckoo and also the Little Bronze Cuckoo. It was only by chance that I had the opportunity to photograph the Black-eared Cuckoo during a recent bush walk. It wasn't calling, which is often the giveaway for Cuckoos in Australia, but perched on a branch as we walked by.
The photograph above is the first photograph that I took of the Black-eared Cuckoo and I had not expected it to remain on the branch as we walked by. It was actually rather obliging and allowed me to photograph it with a blue background and from a few different angles.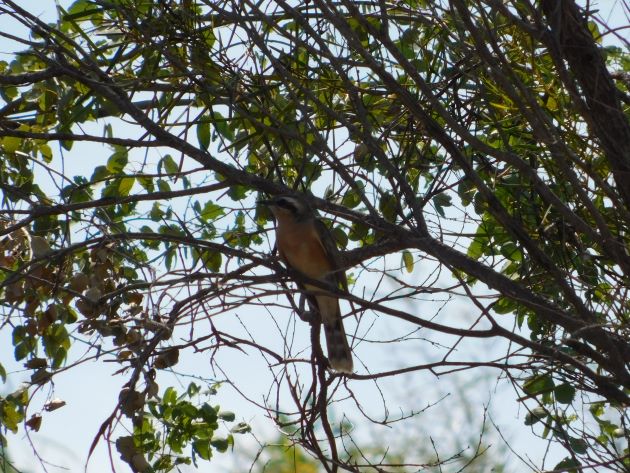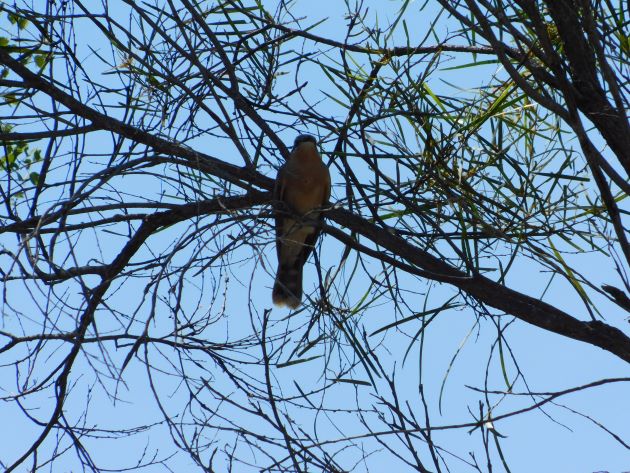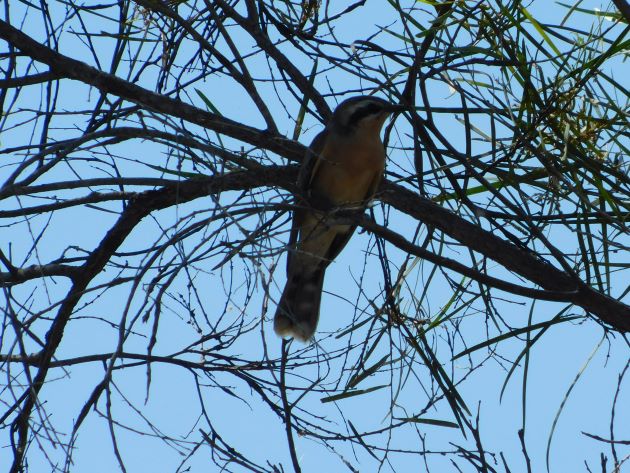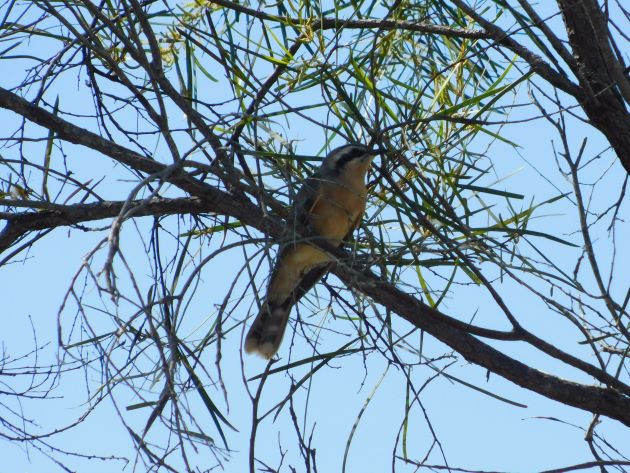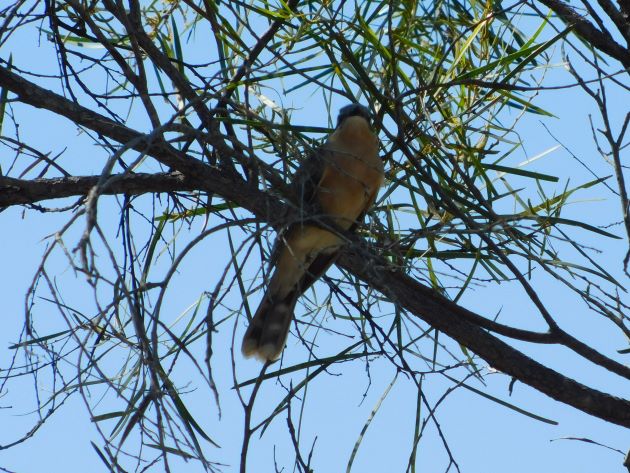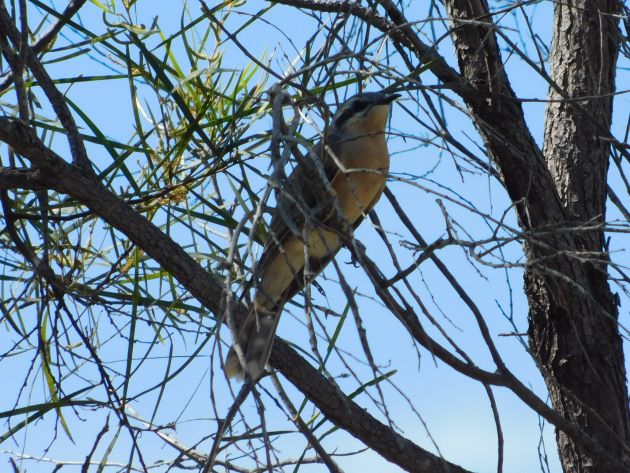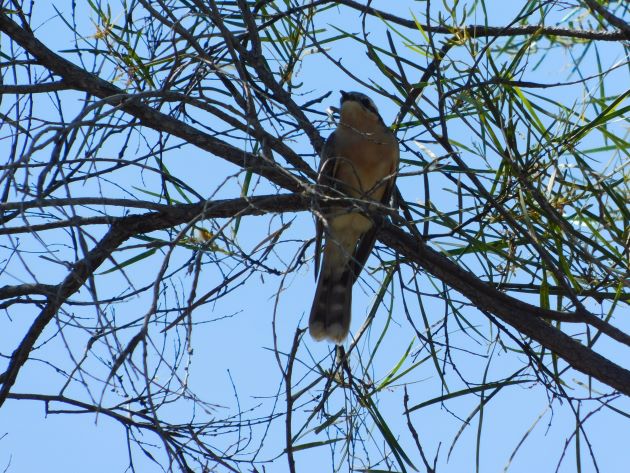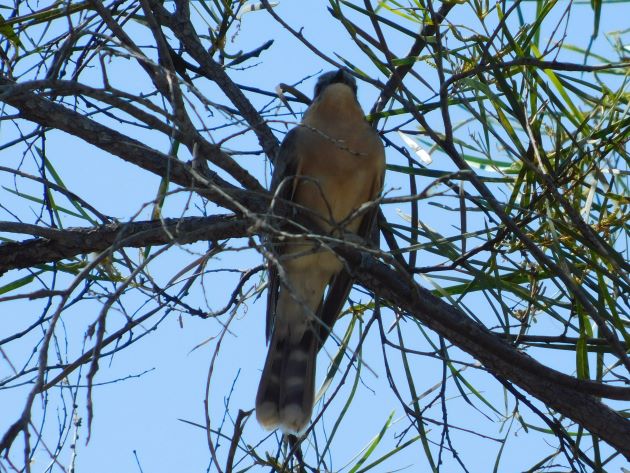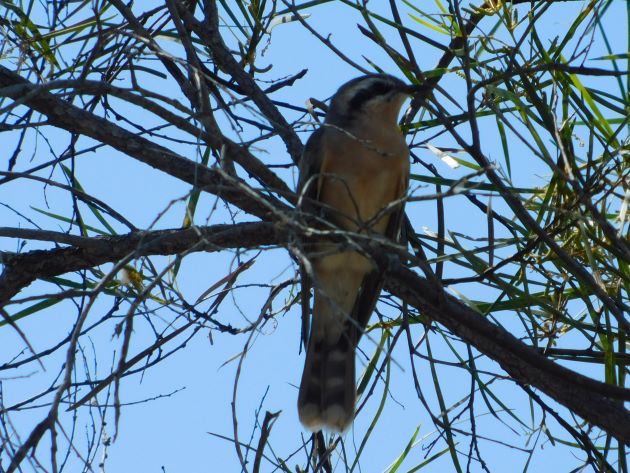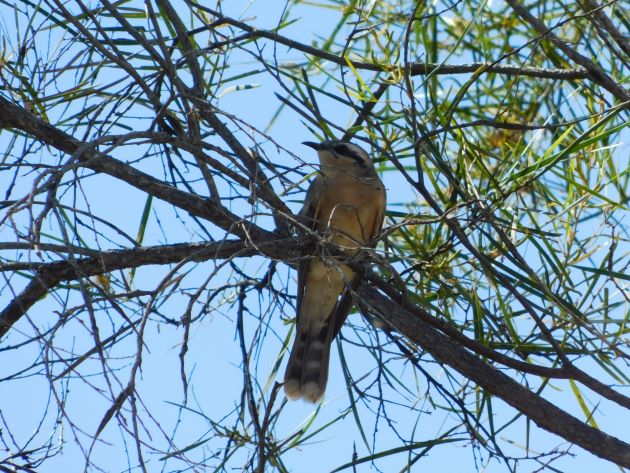 Black-eared Cuckoo
Black-eared Cuckoos do not raise their own young, but place an egg in another bird species nest for them to raise as their own. We have observed many of the Cuckoo species here in Australia being raised by other bird species, but not the Black-eared Cuckoo as yet.