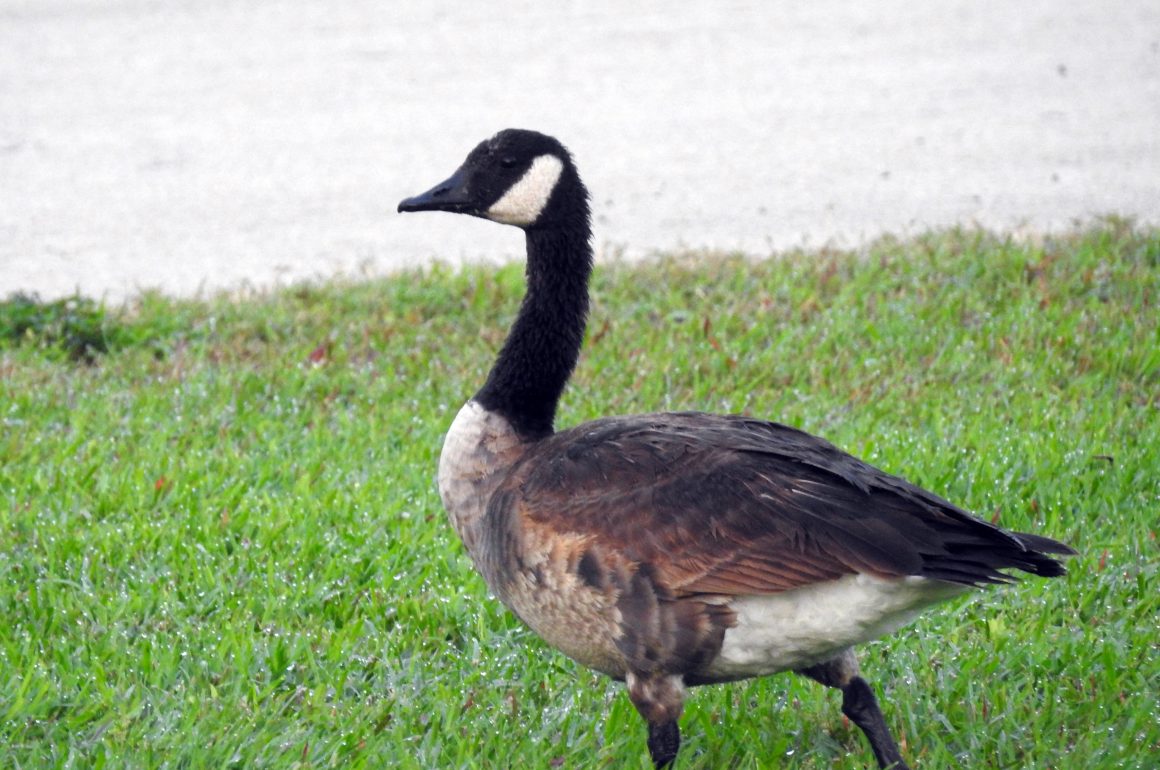 Luis Gonzalez is a Miami resident and IT major who was originally born and raised in Cuba. He has been an avid lover of the natural world since he was a kid, with a strong love for paleontology when he was younger, but he only took up birding in his last year of high school and hasn't looked back since.
The bird family that got his attention was originally the herons, egrets and other wading birds, but as time went on New World warblers, woodpeckers and ducks fueled the passion further. His only birding regret was not starting sooner while he was still in Cuba and his final goal is to be able to bird at least once on every continent of the world, although he is mostly a Florida birder. Luis is an avid eBirder and he likes to keep a good record of his lists, photograph as many species as he can, and he encourages others to do the same. If you see him on the field or contact him, he will be sure to join you since birding is always better with an extra pair of binoculars.
This is Luis's first guest post on 10,000 Birds but hopefully not his last!
For most American birders, the fun and pride behind a CBC (Christmas Bird Count) is without a doubt one of the highlights of the year, this is even more so if you get manage to be the lucky birder that finds that one rare bird that a report needs to be written for, but would you be as excited if that golden bird turned out to be a Canada Goose? I personally don't think so, but here is the story ofthe first Canada Goose in the CBC history for the Everglades National Park.
A bit of background history, the Coot Bay/Everglades National Park CBC has been taking place over the last sixty-nine seasons in the southernmost area of the park, it covers anything the Miami-Dade/Monroe County border and it includes some of the most iconic, and infamous, trails in the Everglades. From the Flamingo Marina and Eco Pond to the mosquito-infested Snake Bight and the dozens of kayaking trails, this count is split in such a way that with only twenty-seven participants, we can manage to tally over one-hundred-and-twenty species in roughly fifteen hours or less.
Does that number seem a bit high for a winter count in the US? Well, it's not unexpected down here and you're always welcome to visit! It's the count where fourteen species of warblers can be found but you can also expect every wading bird in your field guide, except for Least Bittern and White-faced Ibis as these two rarely winter in the park (or the state for that matter). I've reached a point that I was thinking maybe I had enough Roseate Spoonbills for one day, so it would be nice to get something different.
While most wading birds are welcomed and common in the Everglades, the one true specialty of the region is the Great White Heron, an Everglades and Florida Keys exclusive morph of the Great Blue Heron.
And something different I got! Multiple times if I'm honest, but if the title of the article told you anything, the bird that was the most important in the count is probably a lawn bird for most of you in United States. Coincidentally I also found mine feeding in the lawn in front of the flagpole, a bit ironic wouldn't you say? But before going there, let's talk of the other highlights I found, maybe a nice and relatively tame Cape May Warbler? That is nice but having five Indigo Buntings in the same bush is a good set of birds too…but I think my favorite was finding a Yellow-breasted Chat scolding down some Common Yellowthroats that weren't amused by my pishing. In total that day, my birding partner and I got sixty-four different species for the count, but it wasn't until the lunch break that I realized that I was left with writing not one but two rare bird reports for the count officials to approve. Why was it me? Because it turns out that only me and my partner got to see these two "rarities" of the north, and only I got the pictures to prove it. The birds in questions were the aforementioned Canada Goose and three happily foraging Chipping Sparrows.
Welcome to the Everglades where Wood Storks, spoonbills and frigatebirds are expected, but Canada Goose and Chipping Sparrow require documentation. It almost sounds like the
punch line to a bad birding joke, right? But no, unfortunately that wasn't the case, instead all we have left is a table full of birders counting down the tallies and the moment I confirmed I had the Canada Goose and Chipping Sparrows, two forms to fill out came my way faster than a Peregrine Falcon would swoop on a duck along with the playful comments like "Congratulations, you get to put your name in the count's history by adding a new bird!"
Except it was a Canada Goose…the irony of the situation and sarcasm exuding from me and the other birders over this "amazing bird" hopefully didn't get lost on any of you fine readers.
Thankfully, the story doesn't end with a Canada Goose, but with a different high note, on my drive out of the park, I was guiding my birding partner around helping her find species she was
missing for her life list. She's from Maryland, so birds like Anhinga, Purple Gallinule, Short-tailed Hawk and Tropical Kingbird were all new for her. For me however, the well named Lucky Hammock finally gave me two birds that had evaded me for months now in the forms of an Ash-throated Flycatcher, a state first for me, and Brown-crested Flycatcher, a lifer!
When it comes to Florida specialties, the Purple Gallinule that I showed my birding partner is without a doubt the most colorful and eye catching, although she was far more excited by the Anhingas in the same trail area.
I hope you've liked my story explaining the great and somewhat confusing Christmas Bird Counts done in my little part of the world, where ibises and White-crowned Pigeons are par for the course, but Canada Geese and Chipping Sparrows are treated as rarities. If you ever want to see more of this world, be sure to come down here some time, I'd be glad to guide you around if I have the time, but I'll at least give you pointers to find your target birds.