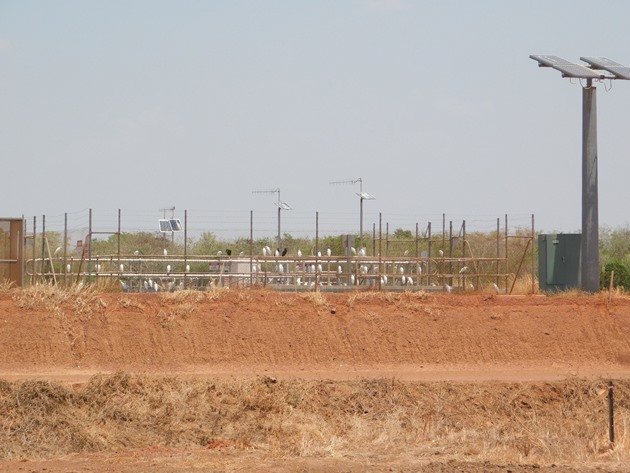 On our recent trip to Kununurra we travelled our usual route around the township. It is always hot in Kununurra and you can easily observe many of the bird species around town from your air-conditioned vehicle. We always visit the Poo Ponds on the way into town and also go to Ivanhoe's Crossing. We then go along Research Station Road, Stock Route Road and complete the circuit back into town along Weaber Plains Road. We also make sure we visit Hidden Valley National Park and sometimes Lake Argyle if time allows.
Most of the roads around the township of Kununurra have irrigation channels beside them. Last week I introduced you to a family of Radjah Shelducks taking advantage of the channel. Another significant flock of birds were to be found "caged" in! Right beside the road and the irrigation channel were a mixed flock of Cattle Egret, Intermediate Egrets and Little Black Cormorants all "caged" in. This fenced off area is one of the pumping stations for the irrigation channels.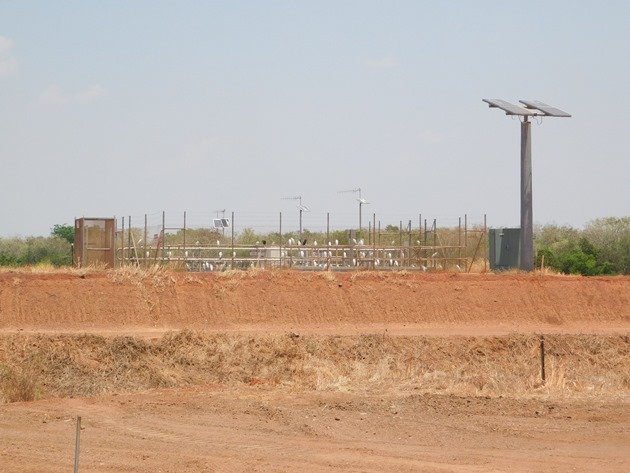 Despite the high fence, Barbed wire and all of the danger signs the birds had all chosen to roost inside the fenced area. The birds had perched on all of the pipes and there were no birds whatsoever outside of the fenced area! It is clear that there are birds that also perch on the solar panels and make a mess!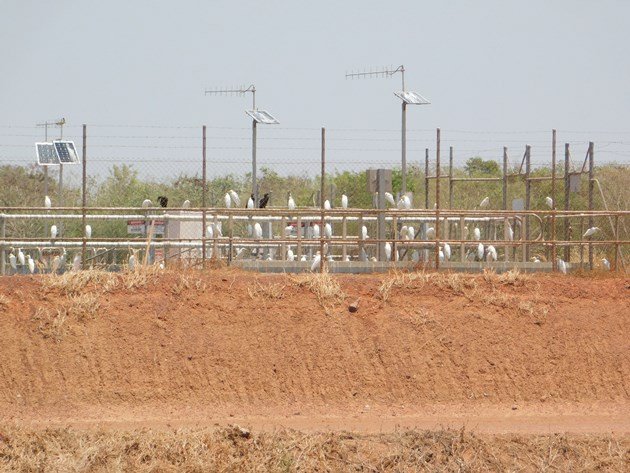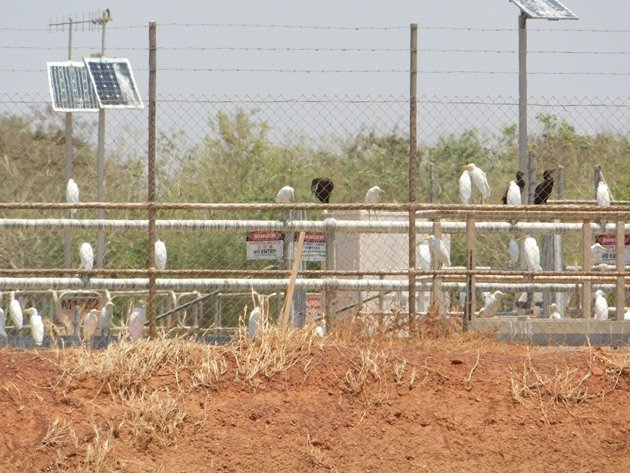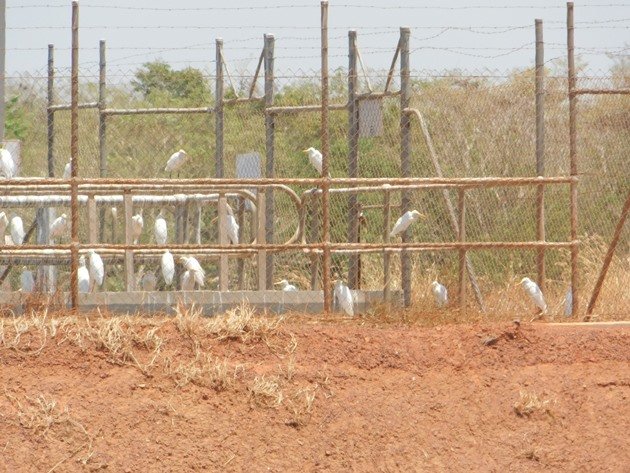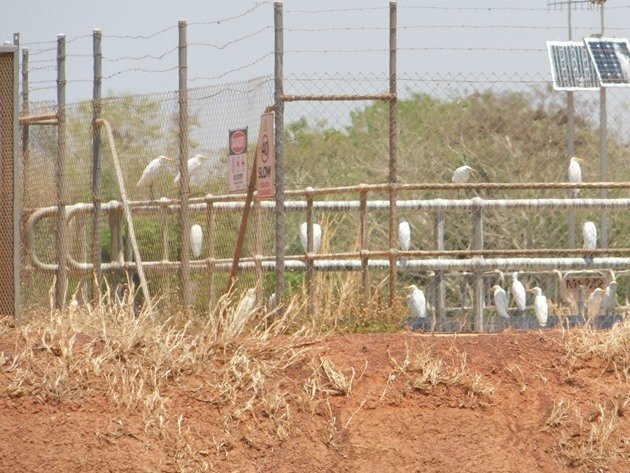 A "cage" full of Egrets and some Little Black Cormorants
It is always interesting to observe how birds interact with man-made structures. These Egrets and Little Black Cormorants are definitely using this structure to their advantage.