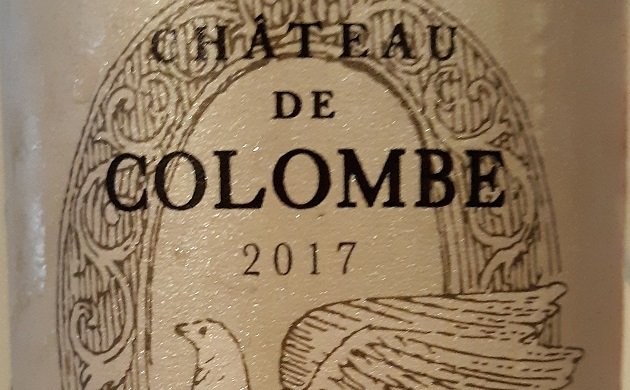 If you haven't noticed, there's no shortage of articles about rosé wine this time of year. Whether their authors are scrutinizing this pink wine's recent rise as a millennial obsession in clickbait lifestyle pieces, lamenting its fate as the perennial victim of wine snob invective, or endeavoring to discredit the many myths that surround this underappreciated style, come June, it's rosés, rosés, all the way.
There probably wouldn't be a need for all this attention if there wasn't still so much hostility toward rosé, or – to adopt a more cynical stance – if there wasn't so much of the stuff to sell to reluctant drinkers put off by its reputation as an overly sweet fad. It's not an entirely undeserved reputation either; there's still plenty of cheap, insipid blush out there. But there's lots of serious rosé too, just as deserving of a place at the table as its red and white cousins, while still being perfect for summertime fun at the beach, backyard grill, or picnic.
We don't always have especially high standards here at Birds and Booze – really, a bottle need only have a bird on it for our consideration here – but today we have a rosé that defies the style's unfortunate reputation. This week's wine is a lovely 2017 rosé from the Chateau de Colombe produced under the Appellation Bordeaux Contrôlée. This wine is in the clairet style (not to be confused with claret), a darker pink rosé endemic to Bordeaux, one of the great winemaking regions of the world. This corner of southwest France is best known for its rich, dark reds, as well as Sauternes, the sweet, white wine produced from grapes affected by noble rot. But the winemakers of Bordeaux make lighter expressions too, including the sparkling Crémant de Bordeaux – and yes, even some rosé.
The estate of Château de Colombe is in the village of Sainte-Colombe, a name it shares with many other places throughout France. Most birders would guess the village name has something to do with pigeons and doves, and of course it does: "Sainte-Colombe" means "Holy Dove" in French. Accordingly, the labels of this estates are adorned with a dove, the traditional representation of the Holy Spirit in Christian iconography (which presumably explains the popularity of Sainte-Colombe as a French place-name).  Its holiness may not be in question, but from the label drawing, I'm not quite sure which species of the family Columbidae the Sainte-Colombe pigeon belongs to. Geographically, species like Common Wood-Pigeon, European Turtle-Dove, or even feral Rock Pigeon seem most likely in this corner of Aquitaine – but for a rosé wine, how about a Rose-crowned Fruit-Dove as a mascot?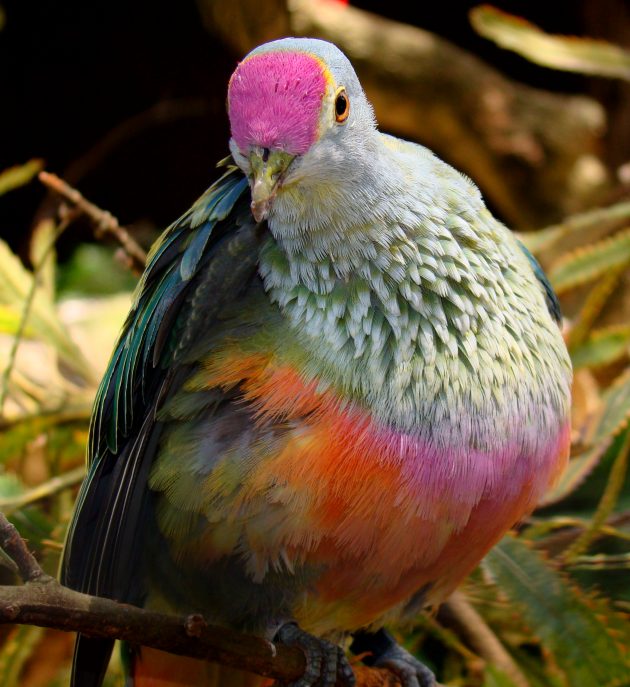 The flamboyant Rose-crowned Fruit-Dove may be native to Australia and the Indonesian archipelago, but it would make a fitting mascot for this week's summery French wine. 
The Château de Colombe estate was purchased in 2012 by Henry Lathwaite, scion of the famed English wine merchant family and a trained winemaker in his own right. Mr. Lathwaite makes his Bordeaux rosé from a blend of 65 percent Cabernet Sauvignon and 35 percent Merlot from the estate's low-yield old vines, relying on an early morning harvest, cold fermentation, and early bottling give this rosé a fresh and youthful character. The 2017 bottling was the sixth vintage of the Château de Colombe rosé and the season is considered an especially good one by the estate, on account of an "Indian summer" that year. The resulting wine is a lovely, deep salmon-pink rosé with a lush aroma of ripe strawberries, sweet, floral notes of peony, and a bright hint of grapefruit. Juicy summer berries, cherry, and honey flow across the palate, finishing dry and pleasantly tart with a minerality redolent of candied green apple.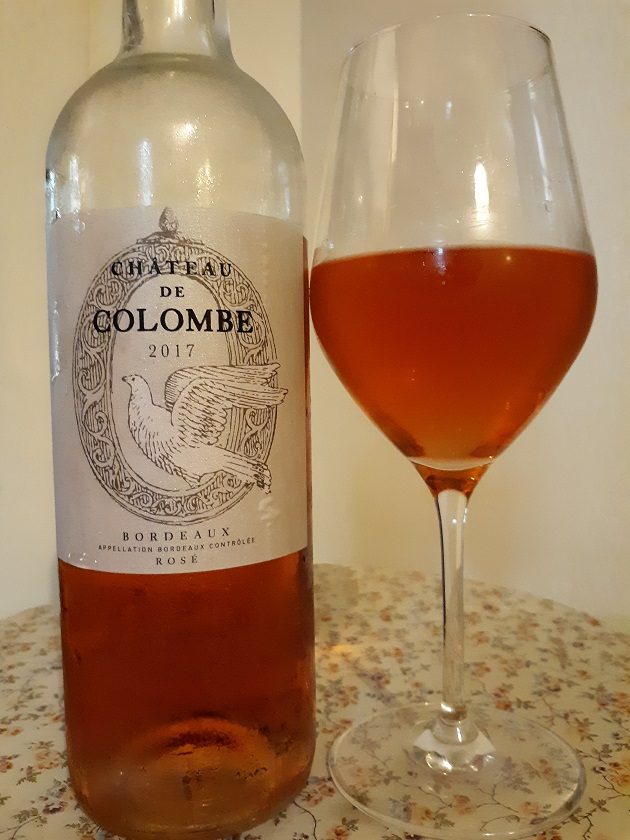 Good birding and happy drinking!
Château de Colombe: Bordeaux Rosé (2017)





Four out of five feathers (Excellent).