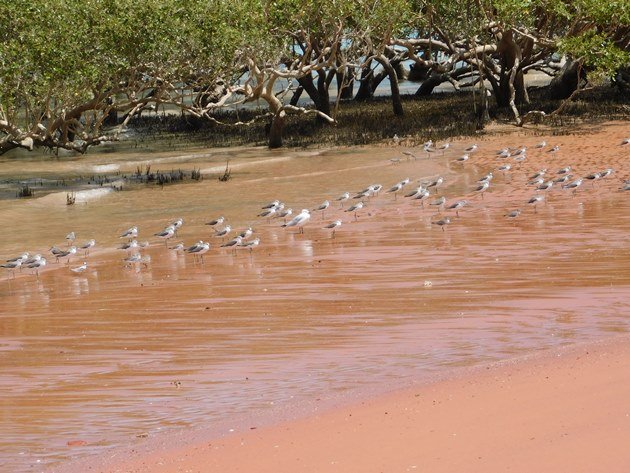 At this time of year it is not always easy to access areas of Roebuck Bay where access is on a gravel road. There is always an update on the road conditions on the Shire website. For those of you who would like to observe Common Greenshanks around the Broome area without venturing onto a gravel road there are a couple of options. Firstly you can go to the Barndarlmada Hut at the Poo Ponds. There are usually Common Greenshank at this location, but you do need a scope to observe them most of the time. Often the Common Greenshank will be in the furthest pond on the sloped edge and very hard to observe.
A second option is to head towards the Port of Broome and turn down the road to your left that is marked "Hovercraft Base". You can then turn left into a small car-park that has been developed with picnic tables and excellent views over Roebuck bay. This access is all bitumen and unrestricted whatever the weather! This beach is locally called Simpson's Beach or Nagulan Julan. There are warning signs of the risks at the beach and these new signs have been placed at all of Broome's beaches in recent months.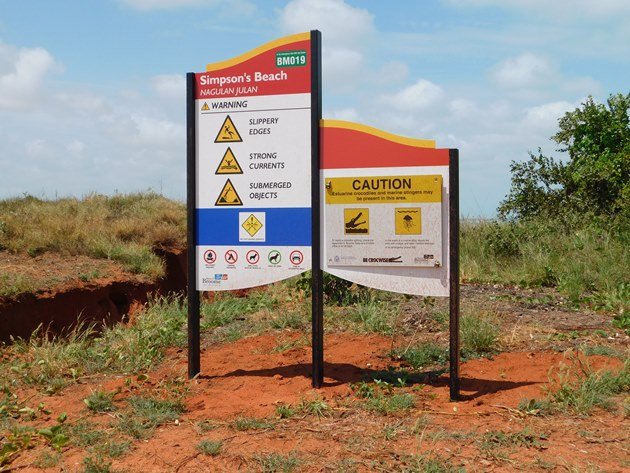 The car-park has no shade, but there is limited shade at the two picnic tables. You can view Roebuck Bay from the top of the cliffs or you can access the beach down some steep steps. There is a row of mangrove trees that runs parallel to the beach and the mudflats are very popular with the migratory shorebirds. The area closest to the Hovercraft Base is very good for observing Common Greenshank on most tides, but around high tide you will have better views. When the tide is out the shorebirds will be feeding and quite distant and a scope will be required. Occasionally there are Common Redshank among the flock of Common Greenshank, so keep an eye out!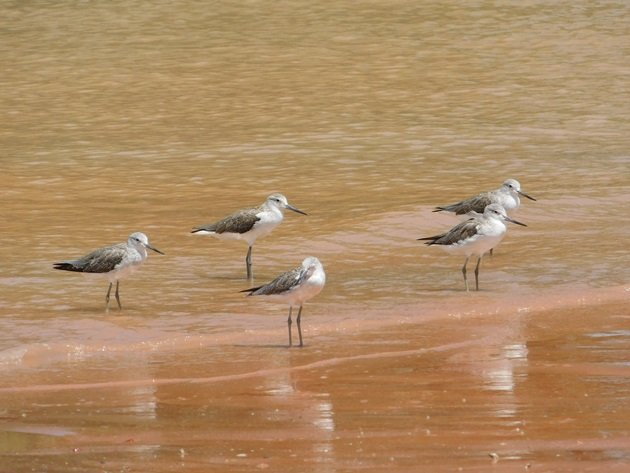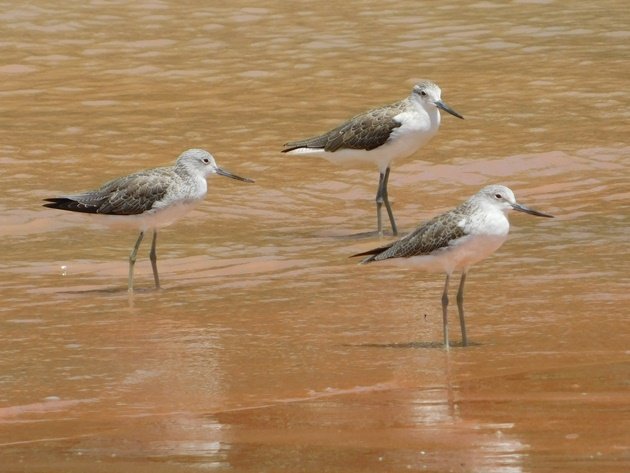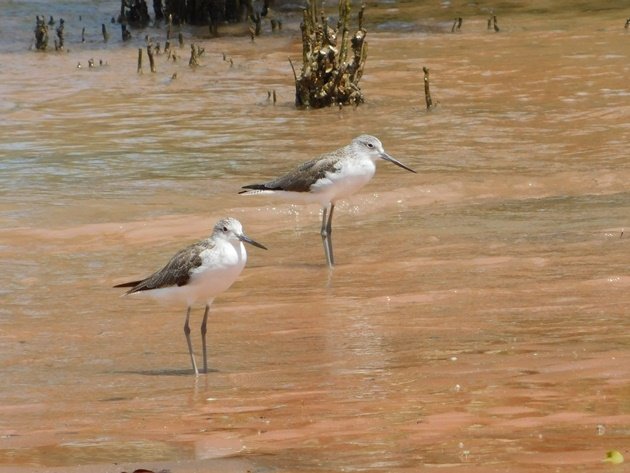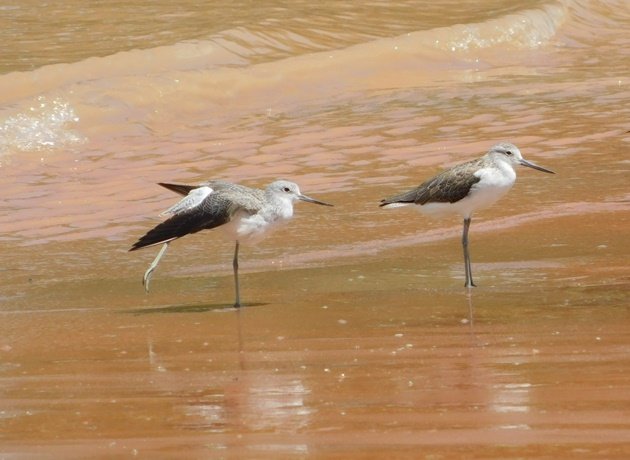 Common Greenshank
Also watch out for the other shorebirds that intermingle with the Common Greenshank. Grey-tailed Tattler and Terek Sandpipers are often among the flock. Common Greenshank stand out with their long legs compared to these other species and their distinct call. Of all the shorebirds in the Broome area the Common Greenshank is the shorebird most likely to call out and they do tend to be wary.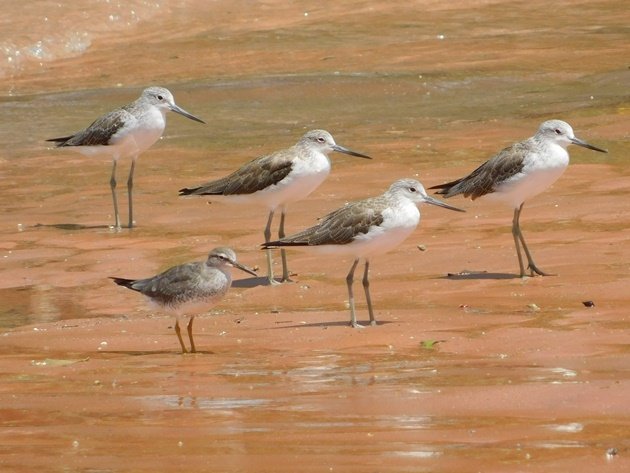 Grey-tailed Tattler among Common Greenshank
Common Greenshanks are found at ephemeral lakes as well as on the coast and are widely spread throughout the world. Hopefully you will get the opportunity to encounter these beautiful shorebirds when you are out and about birding one day in the near future.