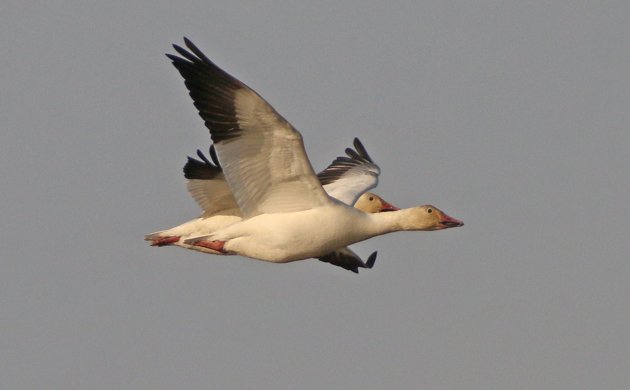 Now that we've entered the third month of the calendar year, take stock: did your birding March come in like a lion or a lamb?
My birding was positively sheepish during this busy weekend. Luckily, a Carolina Wren took kindness upon me by singing at my office window. Corey enjoyed getting out and about in Queens on Sunday morning between two snowstorms. He didn't see a ton of birds but he did appreciate the number of Snow Geese flocking up at Jamaica Bay Wildlife Refuge. It won't be long before they head north and before they do Corey wanted to make sure they had their turn as his Best Bird of the Weekend.
How about you? What was your best bird of the weekend? Tell us in the comments section about the rarest, loveliest, or most fascinating bird you observed. If you've blogged about your weekend experience, you should include a link in your comment.