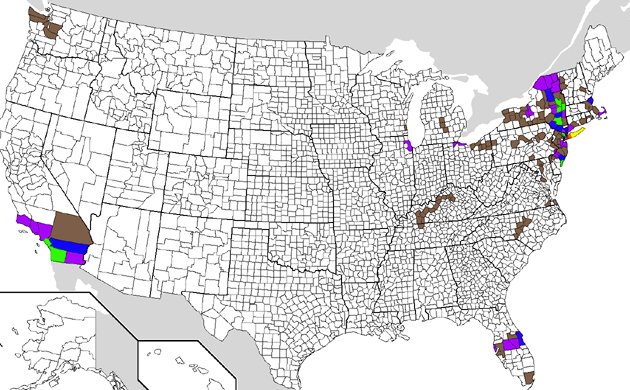 This is a very quick post to show what can be done when you are an eBird obsessive with a bit of spare time on your hands. Yes, I took the time to look at my county totals for every county that I have ever eBirded and used a map I found on Wikipedia to color code my counties according to how many species I have seen in each. I used the following color codes:
300+ species – Red
250 – 299 – Orange
200 – 249 – Yellow
150 – 199 – Green
100 – 149 – Blue
50 – 99 Purple
1 – 49 Brown
Below is a version you can click on to get a larger image. You know, if you are really, really, bored.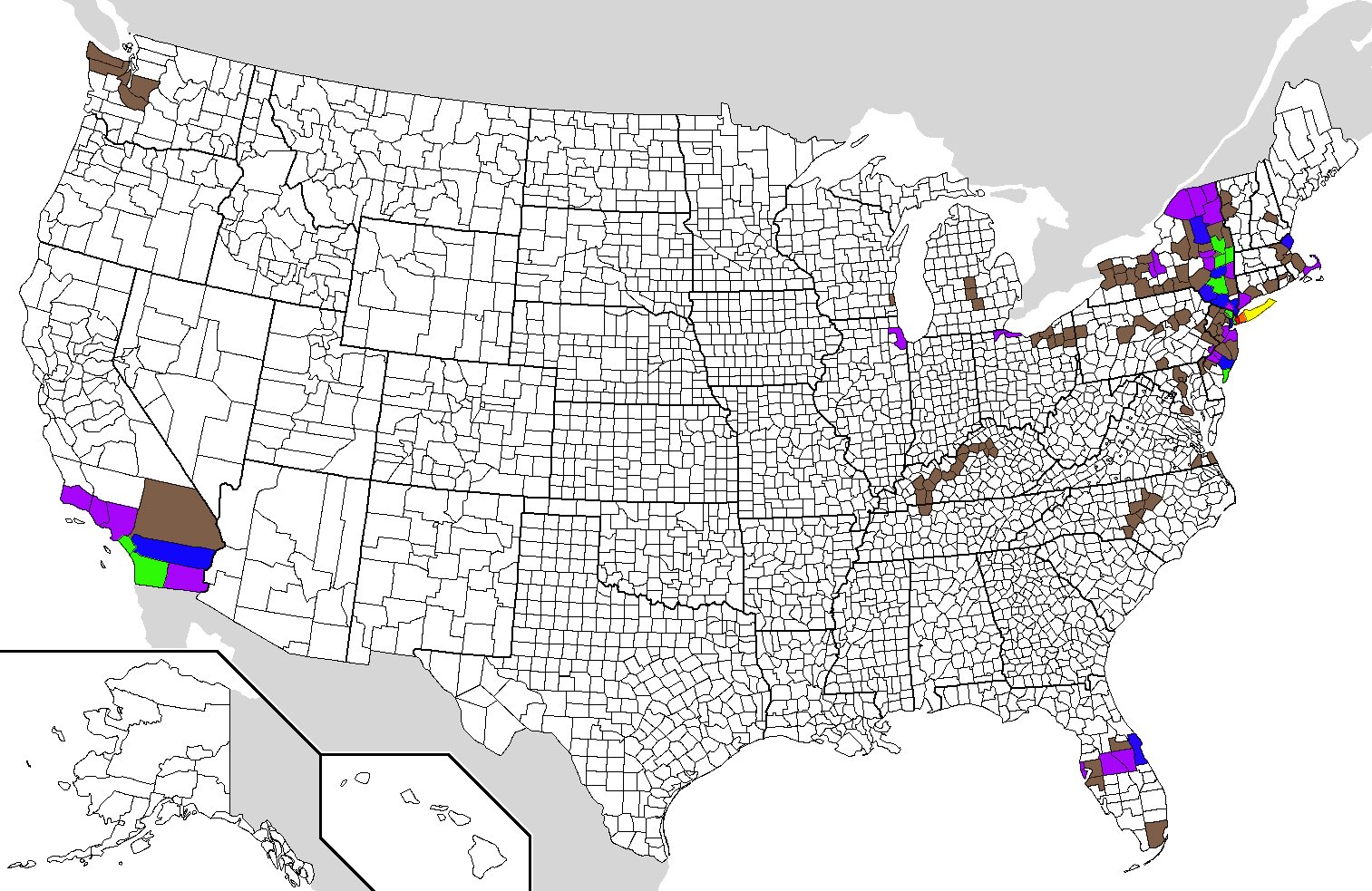 I need to go birding in more counties! To make myself feel better, here is a similar map showing just the counties in New York State. The color codes are different though: Pink is 300+, Red is 250-299, Orange is 200-249, Yellow is 150-199, Green is 100-149, Blue is 50-99, and Purple is under 50. You can click on it for a bigger version.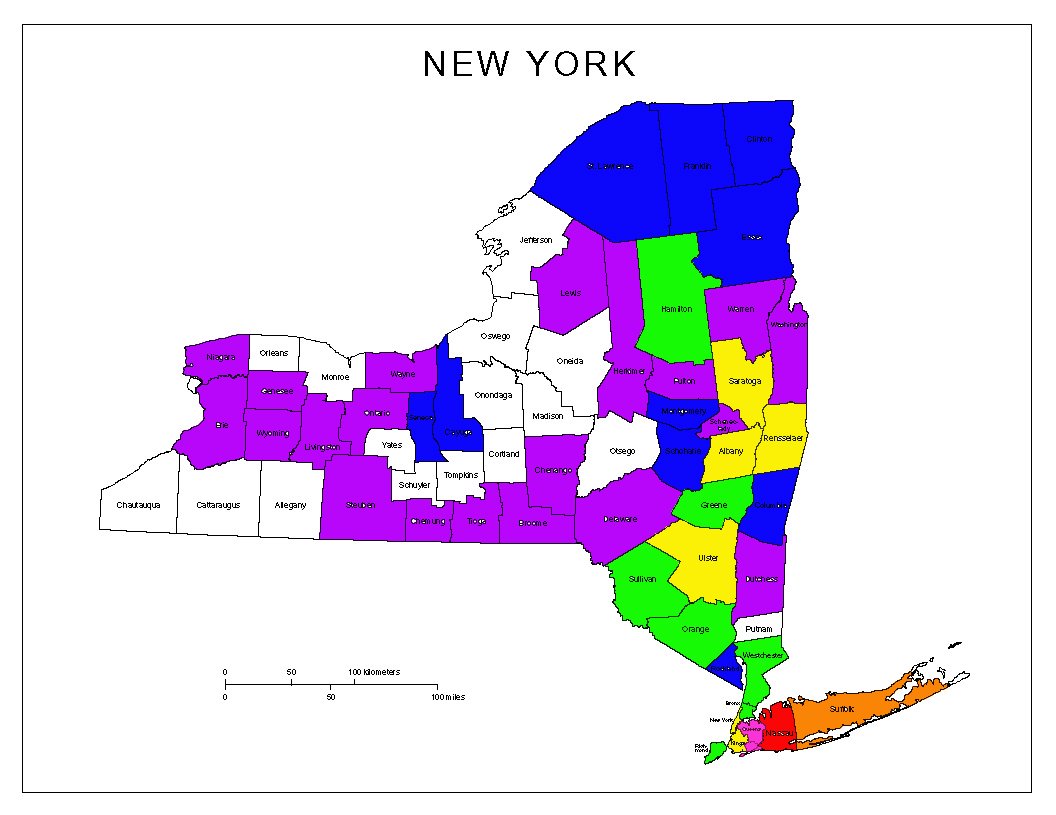 Do you have similar maps made? Feel free to share links in the comments!