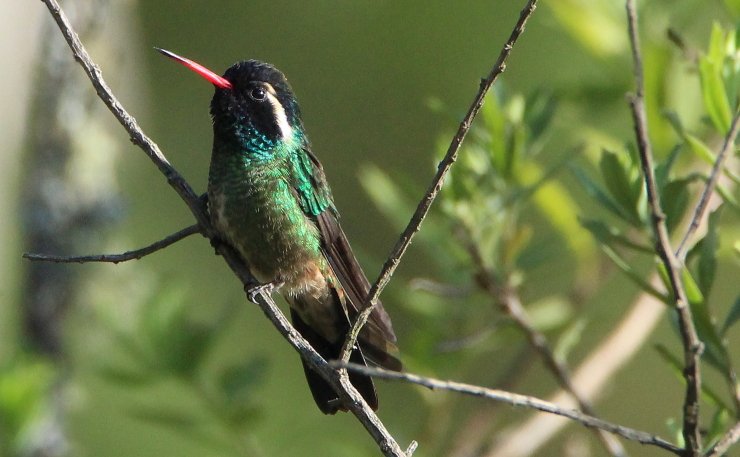 As I have commented on more than one occasion, I have used this pandemic season as motivation to try out a number of new, less populated birding sites. Several of these sites have turned out to be keepers, and have added significantly to my understanding of my region's avian species and populations. A few have failed to live up to their promise.
Back in June, I took "the road less followed", instead of going to my reliably wonderful site of Laurelito, and investigated the woods beyond the small (but Morelia-adjacent) town of Santa María del Monte. I really thought I had hit the jackpot, when a couple of exciting species turned up: my very first Gray-collared Becard, and a small group of White-naped Swifts. A female Elegant Trogon, much more difficult than the Mountain Trogon in this region, rounded out the day.
A month later, I went back to the same spots hoping for more surprises. But the only unusual species (for me) that turned up on that outing were another handful of White-naped Swifts and a single Red Crossbill. (Of course, about half the birds seen that day, such as Rufous-capped Brushfinches and Transvolcanic Jays, would be unusual and exciting for most of our readers.) Worse yet, I saw only 24 species for the day. So, petty man that I am, I did not go back for months.
I finally visited Santa María del Monte again a couple of Mondays ago. I wanted to see if this site, which showed such promise on my first visit, might prove interesting now that our winter migrants have arrived.
Alas, Santa María del Monte proved rather disappointing once again. This time, I was able to see 36 species during the day, which is quite a low total when our migratory species are around. None of these were year-birds, although that may be a bit much to ask for on the 7th of December.
Still, as all birders know, a bad day birding is better than a good day doing most other things. And I also know that a bad day birding in Michoacán is better than a good day birding in most other places. So I am still happy to share with you some of my photos, a few of which turned out rather well. And I once again humbly recognize that some of these species would be revelations for most of our readers; it's just I can find them easily in a variety of sites down here.
I'll start with this Hammond's Flycatcher, on of the 10 (!) Empidonax we can see here in winter.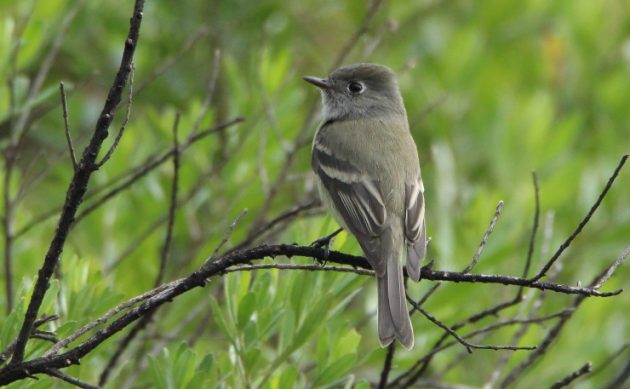 While this one is a Cordilleran Flycatcher. See the differences?
This photo of a helpful White-eared Hummingbird may almost look like it is the same one as the header photo above. But check out those wing and tail feathers in this one; their architecture somehow reminds me of the Chrysler Building.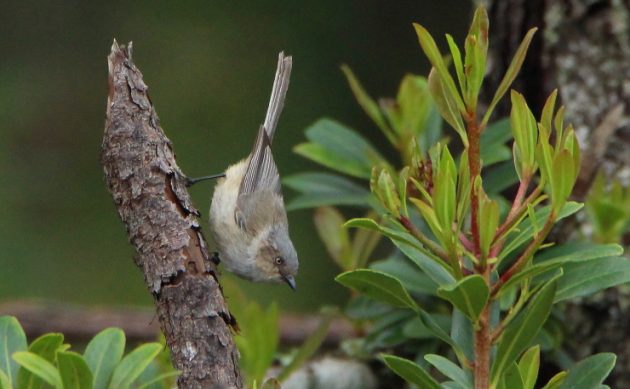 I love the attitude of this upside-down Bushtit. Upside-down birds just do it for me, somehow.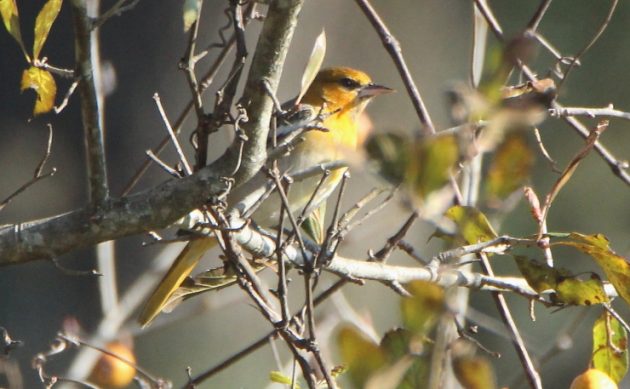 The morning sun made this migratory female Bullock's Oriole glow.
NAB (Not A Bird) warning! This is a Scoliid Wasp, a family which includes some of the largest wasps in the world. Dude was about 2 inches long, which made it a bit scary. And almost as long as a Bumblebee Hummingbird.
Now for a couple of action shots: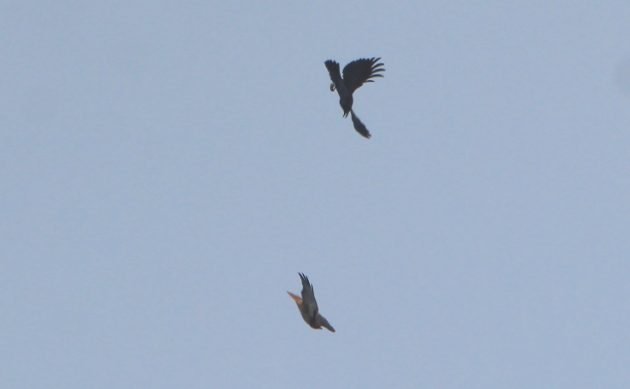 A Common Raven really had something to say to a Red-tailed Hawk here. "Wear a mask!"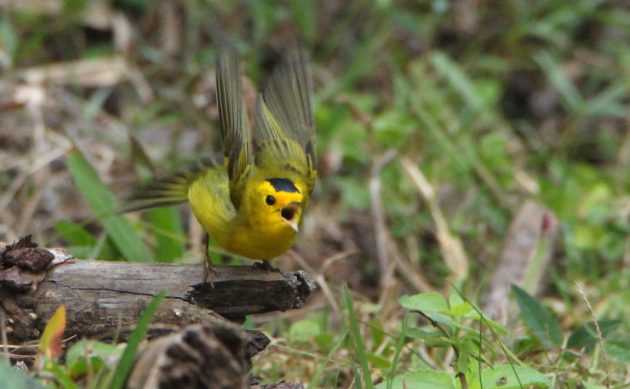 Which may have been the message of this Wilson's Warbler, as well. I love this photo.
On the way back, I stopped by a reforestation center, from which I bought 10 pine trees at the beginning of the rainy season, for planting in our church lot. By this time, things were pretty cloudy, which made photography harder. But the birds were still fun.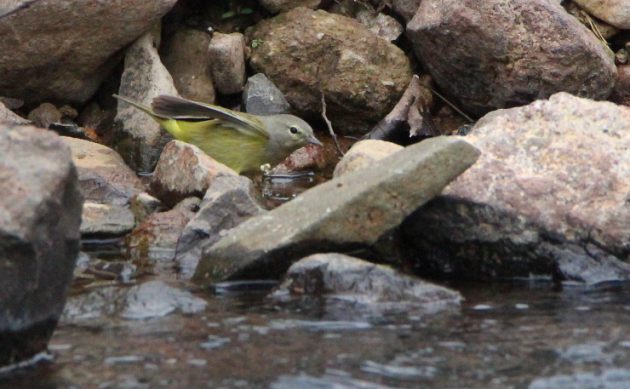 Orange-crowned Warblers are not a species I expect to find near a stream.
And the Buff-breasted Flycatcher is my favorite Empidonax. 1) It's an endemic. 2) It is not indistinguishable from all the other Empidonax flycatchers. 3) It's adorable: the plush toy of the family.
Have a wonderful Christmas! (Or the holiday of your preference.)